The Widowing of Mrs Holroyd
D H Lawrence
New Vic Theatre Company
New Vic, Newcastle-under-Lyme
–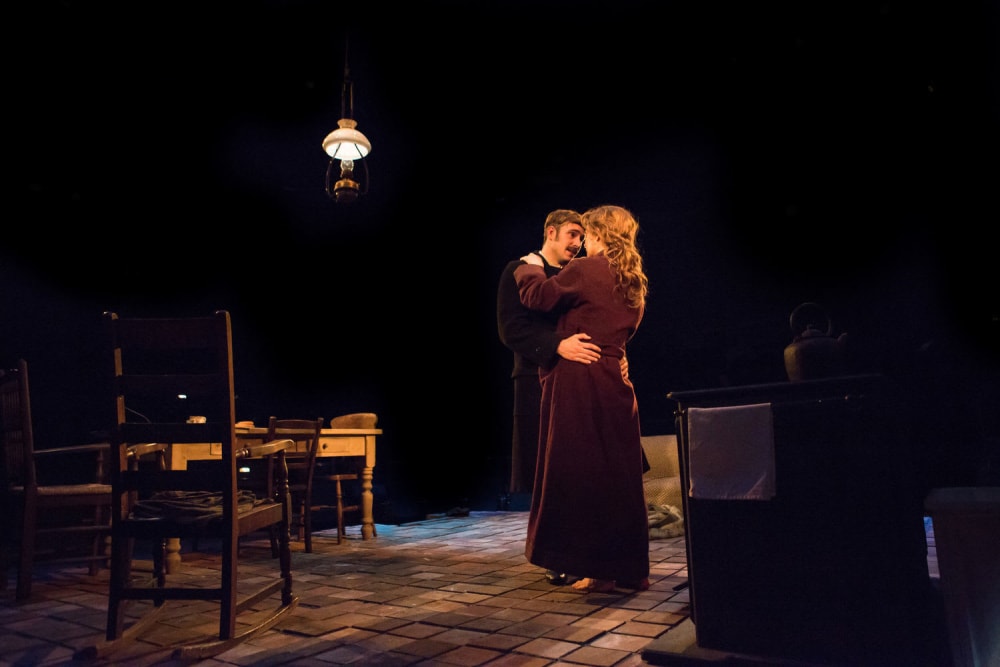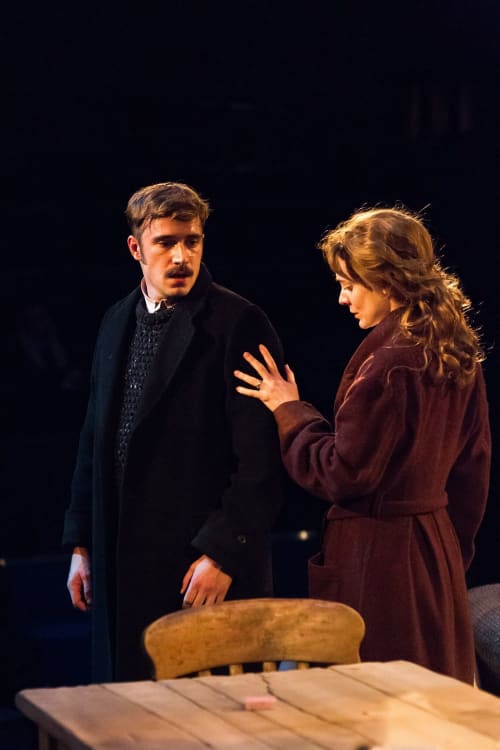 D H Lawrence was regarded by some contemporaries as a pornographer who wasted his talents. It was only after he died that perceptions changed and he was reassessed as a writer who was shockingly realistic as well as just shocking.
Nowadays he is revered as a novelist. But if the New Vic has anything to do with it, his reputation as a playwright will soar.
Three years ago the Staffordshire theatre-in-the-round produced The Daughter-in-Law, a drama which analysed how families cope with unexpected crises.
Now the New Vic has turned to another of Lawrence's rarely-performed plays, The Widowing of Mrs Holroyd. It was written in 1911, published in 1914 but not performed while the playwright was alive.
Director Fiona Buffini describes the play as "a masterpiece of realism" and "decades ahead of its time".
While I found The Daughter-in-Law occasionally long-winded and a little flabby, The Widowing of Mrs Holroyd is short, punchy and at times harrowing.
It's only 90 minutes long but in that relatively short space of time Lawrence manages to capture a whole range of emotions from characters whose reactions were normal at the time they were written but seem lamentable now.
In the first half, the play outlines the progressively deteriorating relationship between miner's wife Lizzie Holroyd and her violent, drunken, amoral husband Charles.
She's so depressed with her life that she wishes her husband was dead. When a young electrician from the local pit, Mr Blackmore, makes romantic advances, she considers whether to take her children and run away with him to Spain.
Without giving anything away, the second half brings a complete change as the plot takes an unexpected turn.
There's quality oozing through Fiona Buffini's production like coal pouring out of a rich seam.
Joanna Croll gives an outstandingly good performance as Mrs Holroyd, the put-upon wife who endures so much mentally at the hands of her insufferable husband.
There are times when she gives as good as she gets—but more often she has to suffer in silence as her bullying husband continues with his selfish behaviour.
It's a marvellous portrayal of a woman who wants so much for her family yet admirably tolerates the circumstances she desperately wants to escape.
The other notable display comes from Matthew Douglas as Mr Holroyd. He's a blustering, unlikeable character who wants to humiliate his wife and Douglas settles into the role perfectly.
At times though some of his lines are indecipherable. He seems to adopt a much thicker Nottinghamshire accent than the rest of the cast whose pronunciation only rarely raises eyebrows.
Oliver Farnworth shows a deftness as Blackmore who demonstrates his affection for Mrs Holroyd even though he's not sure what love is.
Designer James Cotterill comes up with a terrifically atmospheric set which gets right to the heart of the austerity of the Holroyds' house including a quarry tiled floor, clothes drying by a fire and carbolic soap.
In The Widowing of Mrs Holroyd, D H Lawrence has written a compelling play which scrutinises the difficulties faced by working-class men and women. This New Vic production gives it realism, power and intimacy.
Reviewer: Steve Orme