The Wind in the Willows
Adapted by Toby Hulse from the original story by Kenneth Grahame
Derby Theatre
Derby Theatre
–

Listing details and ticket info...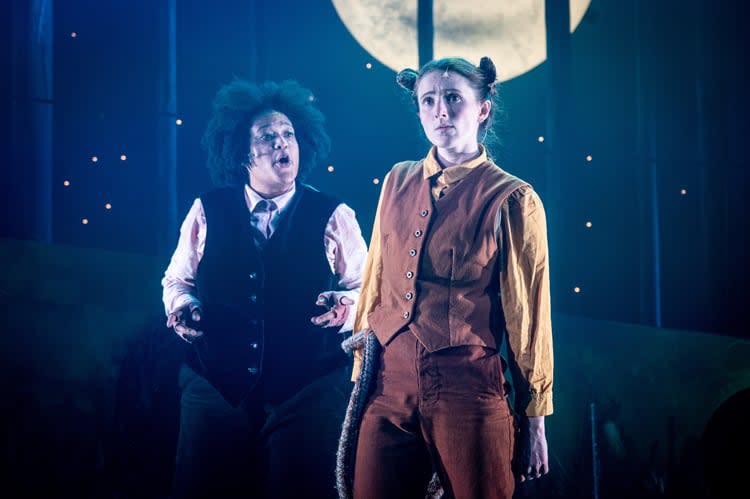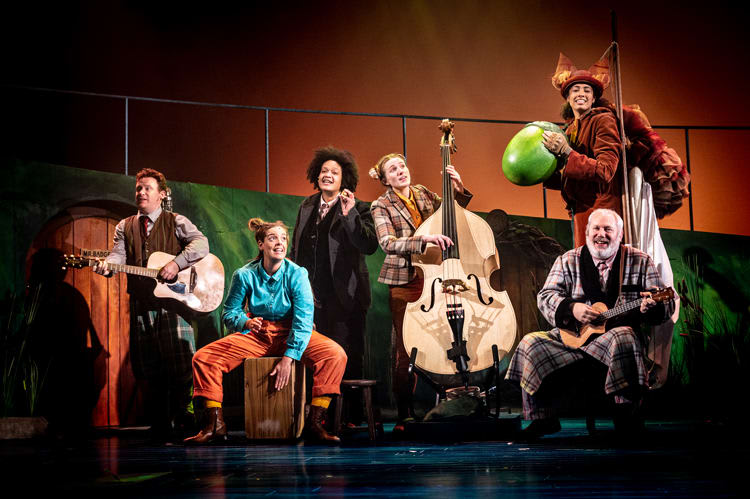 Starting as a series of bedtime stories for Kenneth Grahame's young son, The Wind in the Willows became a publishing phenomenon. It is hardly surprising that it has been adapted numerous times for stage, screen and television; its popularity has hardly waned since the novel's publication more than 100 years ago.
Several notable playwrights have turned Grahame's work into a stage production including Mike Kenny, who has often presented adaptations at Derby Theatre, and Alan Bennett. However, the version chosen by the Derby Theatre management this time is penned by Toby Hulse who has great experience of creating shows for young and family audiences.
There is no doubt that the cast of The Wind in the Willows show admirable levels of energy as they throw themselves wholeheartedly into the production. Six actors who also play a wide range of instruments and six members of the theatre's young company cannot be faulted for their enthusiasm.
The children in the audience on press night loved it, laughing aloud and hoping that their heroes Badger, Mole, Toad and Ratty would come out on top.
With this production, it is best to save your overall impression until the end. I went back to my review of The Wind in the Willows at Derby Theatre in 2010 which was adapted by a different playwright. I said then that it did not really get going until after the interval; I had the same feeling with Hulse's version.
The characters' back-story is unveiled in the first half; the action cranks up when Mr Toad drives the plot forward with his obsession with cars. This is where John Holt Roberts comes into his own as the arrogant yet likeable Toad who embellishes a story of how he was kidnapped to make himself appear braver than he actually is.
A slow-motion sequence in which Toad pursues Mole, who has taken his key to prevent him having another accident in his car, is the highlight for some members of the audience. Another is a battle when the main characters overcome weasels, stoats and ferrets which have taken over Toad Hall.
Charlotte Dowding is a wide-eyed Mole who loves experiencing a new life above ground, Isobel Witcomb is a laidback Ratty who prefers to be with friends rather than explore the big, wide world, while April Nerissa Hudson and Inês Sampaio relish different roles including rabbits and ducks.
Ivan Stott, wearing a dressing gown and slippers, goes down well as wise yet curmudgeonly Badger who often scratches his backside and hates company—but only on the surface. Stott also composes the songs, the best of which towards the end is "Absolutely Special" which raises everyone's spirits.
Trina Haldar directs creatively and makes the most of Nettie Scriven's evocative set.
There is a consensus that Christmas is a time when youngsters are exposed to theatre for the first time. Hopefully, some who will see The Wind in the Willows will be back for more because of the feelings of friendship and enjoying your home that this production arouses.
Reviewer: Steve Orme