The Wind In The Willows
Mike Kenny / Kenneth Grahame
Sherman Theatre
Sherman Theatre
–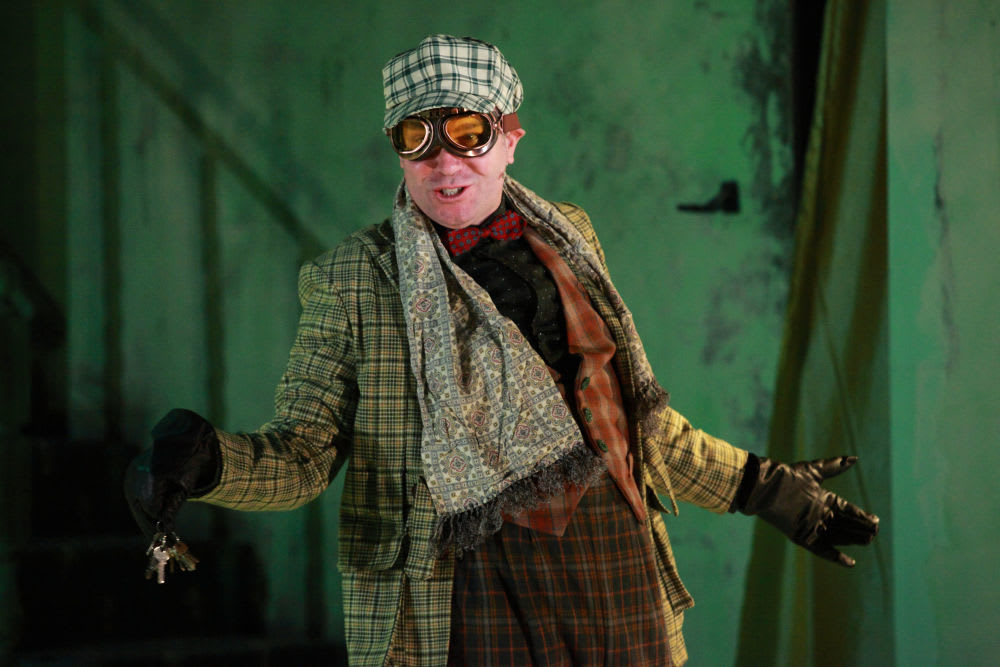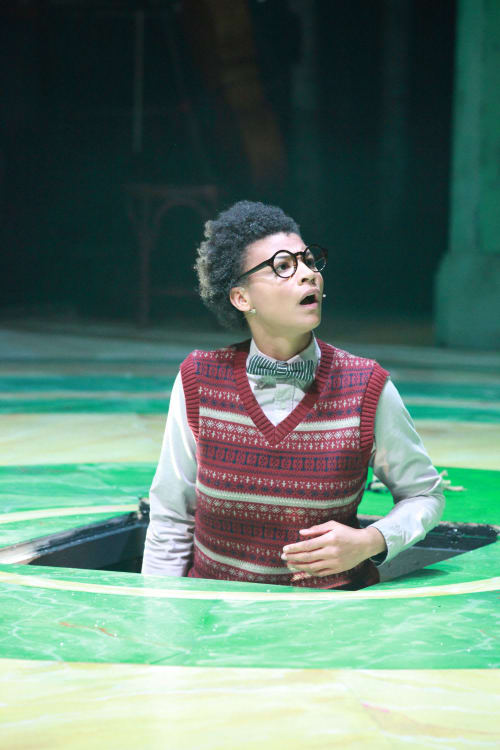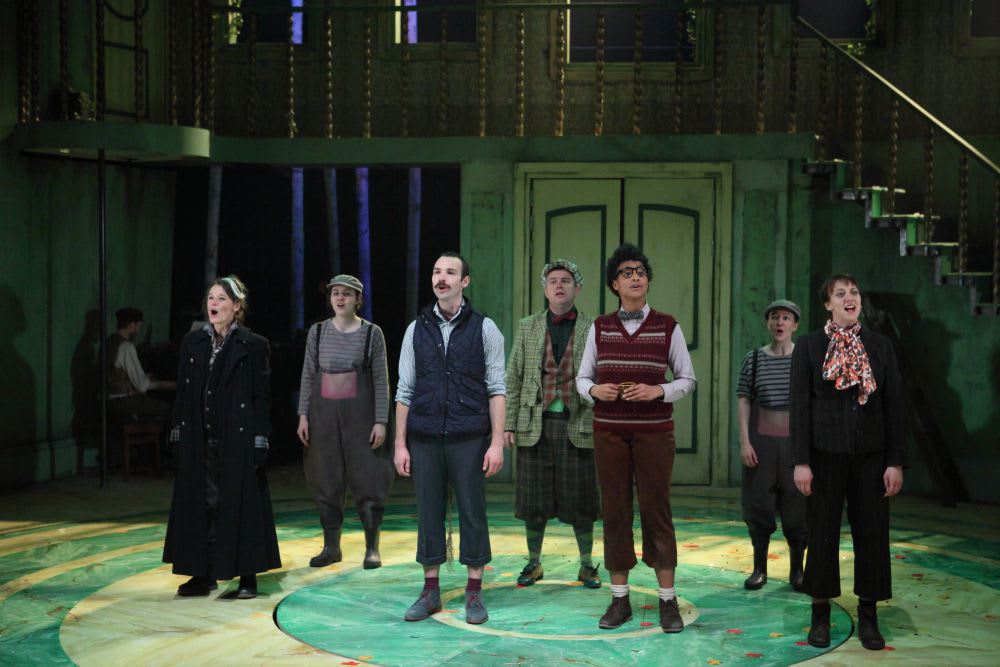 Prior to attending this year's main stage festive offering at the Sherman, I settled down to re-read Kenneth Grahame's The Wind In The Willows, only to quickly realise that I was actually reading it for the first time. Such was my familiarity with the tale though, through several film and TV adaptations, both official and unofficial (e.g. Tales Of The Riverbank), that most strands of the narrative were already well known to me.
What came as a surprise, however, was the fact that much of the book is a poetic hymn to the magic, mystery and menace of the natural world. One of the many strengths of Mike Kenny's adaptation (first produced in 2010) is that this element of the tale is almost as prominent as the knockabout comedy.
The action begins as we file in. Simon Kenny's beautiful set situates us in a large, rural manor house. An estate agent / weasel, played by Hannah McPake is having trouble setting up a display stand for potential buyers and solicits assistance (and offers) from audience members.
She is disturbed, however, when unexpected visitors burrow their way in: Mole, Water Rat, Badger and the house's former inhabitant, Mr Toad, who look around nostalgically, and proceed to tell the story of their former adventures.
These begin when Jessica Murrain's tentatively intrepid Mole decides on a whim to venture out of her tiny home and runs into Dominic Rye's Rat, a cheery boating enthusiast and solid chap. Through him, she encounters Keiron Self's narcissistic and adventurous Toad, who has a penchant for developing crazes which inevitably result in trouble.
This then has to be sorted out with the assistance of their effective leader, Zara Ramm's gruff but kind-hearted Badger. The strong cast is rounded out by Rebecca Killick who, amongst other roles, plays the Gaoler's daughter and the Weasel, the disappearance of whose mischievous child, Portly—apprentice actor Emma Cooney—provides much of the drama in the first act.
Act two focusses on the various problems which arise as Toad lets his mania for motor-cars get the best of him, giving Self the opportunity for much excellent and crowd-pleasing comical grandstanding.
Conor Mitchell's song score is suitably jolly, with musical accompanist Gareth Wyn Griffiths on stage throughout, often joined at his piano by those cast members who are also musicians.
The costumes are vaguely suggestive of the woodland creatures being depicted, rather than realistic—a green colour-scheme for Toad, for example, black and white for Badger—such that we never forget that we are watching Edwardian gentlefolk living a rural idyll. The bucolic feel is enhanced by the subtle lighting and sound design (courtesy of Kevin Treacy and Ian Barnard respectively).
Director Lee Lyford handles the ensemble with great aplomb, ensuring that the reflective moments are visually rich, and the comedic ones—such as the climactic fight scene—truly amuse; and excellent use is made throughout of the revolving stage.
If one chooses, one can ponder the many inherent anthropomorphic inconsistencies in The Wind In The Willows, or worry about its approach to social class, which has not aged well. It's best, however, to simply sit back and enjoy the ride, which is an exceedingly pleasurable one.
Reviewer: Othniel Smith