The Winter's Tale
William Shakespeare, In a new version for young audiences by Justin Audibert
National Theatre
Dorfman Theatre (National Theatre)
–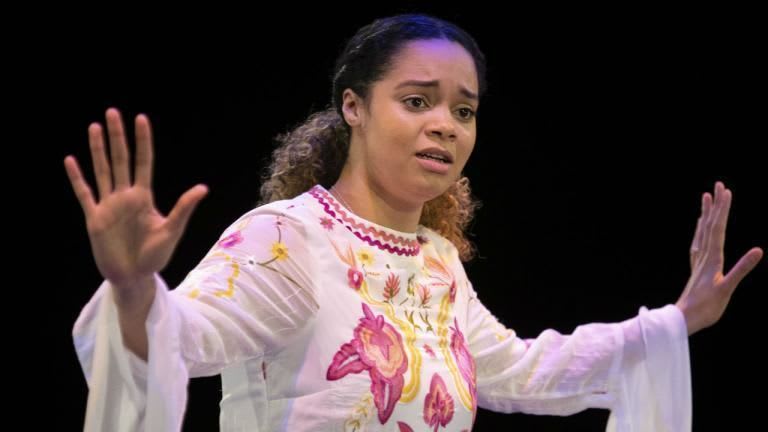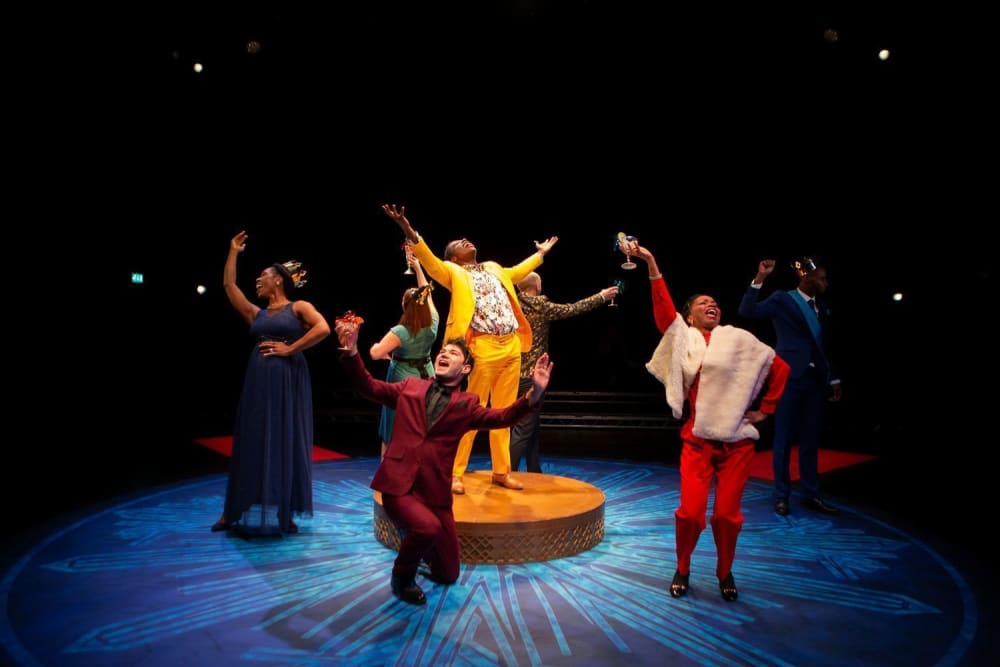 It is a real shame that Ruth Mary Johnson's sparkling production of an old favourite, featuring a new version by Justin Audibert of Shakespeare's late romance, will not reach a wider audience.
While junior school children will undoubtedly be enchanted by an hour's entertainment that combines drama with music, song and spectacle, many adults might be equally delighted should they get the opportunity to witness it.
The play, which is performed in-the-round, starts at the end as Aisha Toussaint playing Perdita, who takes centre stage but also fills in gaps as the narrator, is about to marry Stanton Wright's Florizel.
As she is about to utter the two words that will seal the deal, the young woman hesitates and takes us back through a whirlwind of personal history to a date 16 years before when the future Princess was on the cusp of leaving her pregnant mother's distended stomach.
In the court of Sicilia, Joseph Adelakun as King Leontes and Wreh-Asha Walton playing his Queen Hermione enjoy a celebratory New Year's Eve with family and friends.
One of the latter, Terique Jarrett's lively King Polixenes of Bohemia, innocently accedes to a Queenly request, somehow persuading Leontes that his best friend has designs on the good lady and might even be father to the unborn babe and her elder brother Mamillius.
The drama that ensues will prove gripping for any young audience, helped along by song, dance and a couple of lovely puppets, one the young Prince, the other a lovably intrusive sheep with a liking for friendly faces in the front row.
Amidst the fun, there is a terrifying moment when, primarily thanks to cleverly Werke sound effects, dear, loyal Antigonus is pursued and consumed by an awesome but unseen bear.
Scenes of peasant jollity move the drama on in Bohemia, before an initial attempt at marrying off Perdita to Polixenes's son Florizel is broken up in suitably dramatic fashion.
The morning (this production is played twice a day but doesn't ever make it past teatime) moves towards one of the greatest moments that even Shakespeare created, the statue scene and back to where we had come in a packed 60 minutes beforehand.
A well-cast team of eight actors form an excellent, unselfish ensemble ensuring that audience members are kept on board even during moments of somewhat complex explication. They are helped by Jonathan Girling's lovely score and a design concept from Lucy Sierra, which is deceptively simple, using primary colours to good effect, but still expertly enhances the storytelling.
Maybe one day Rufus Norris will programme this charming version of Shakespeare for an adult, evening audience. If he does so, it could prove an unexpected hit.
Reviewer: Philip Fisher