The Woman Who Amuses Herself
Victor Lodato
Jack Studio Theatre
Jack Studio Theatre
–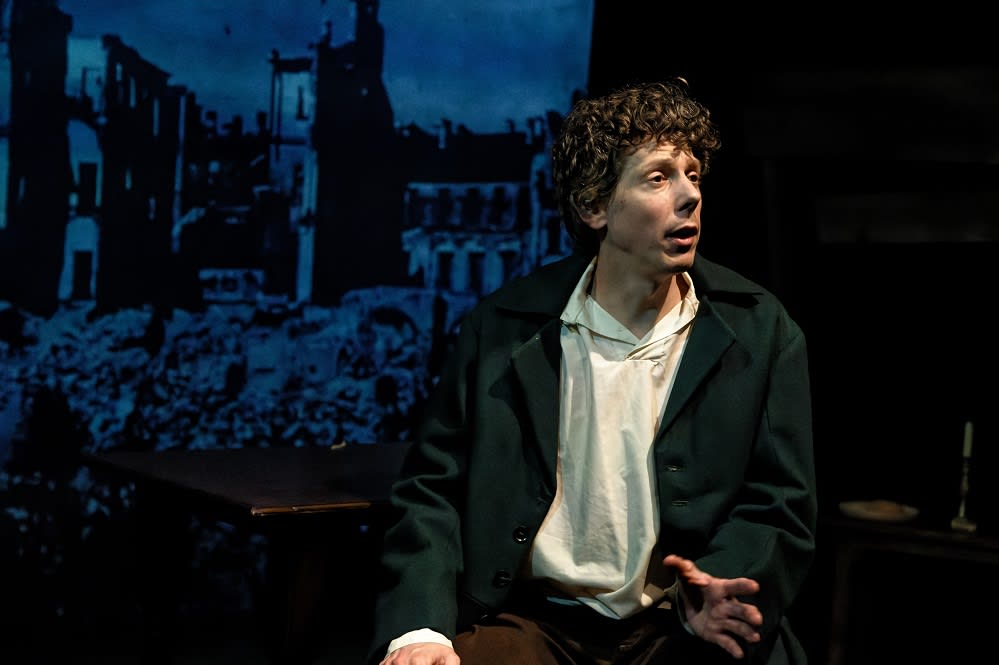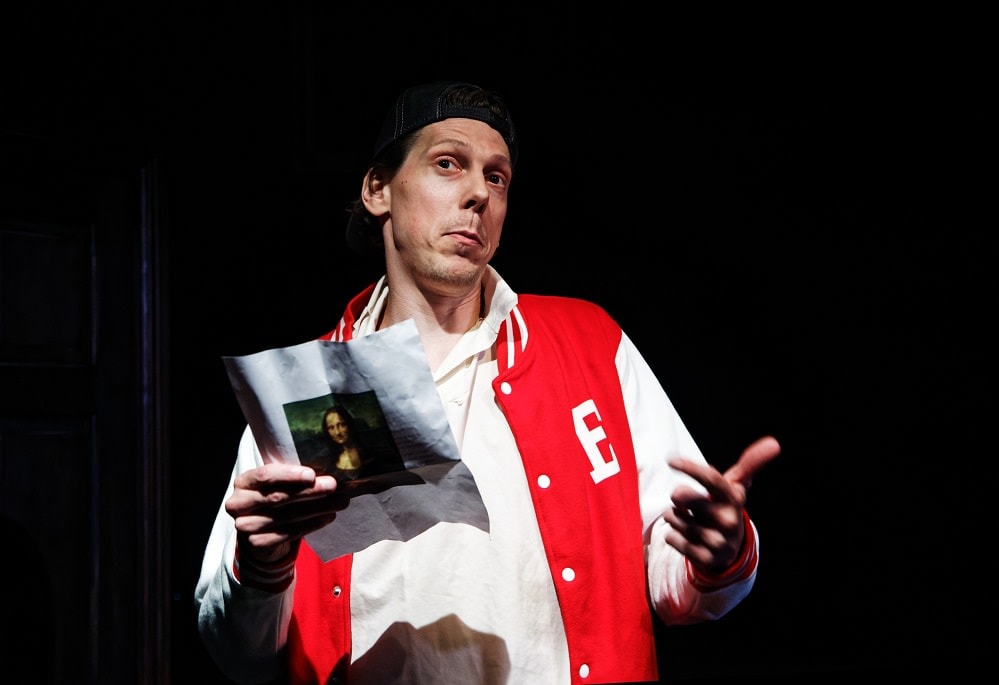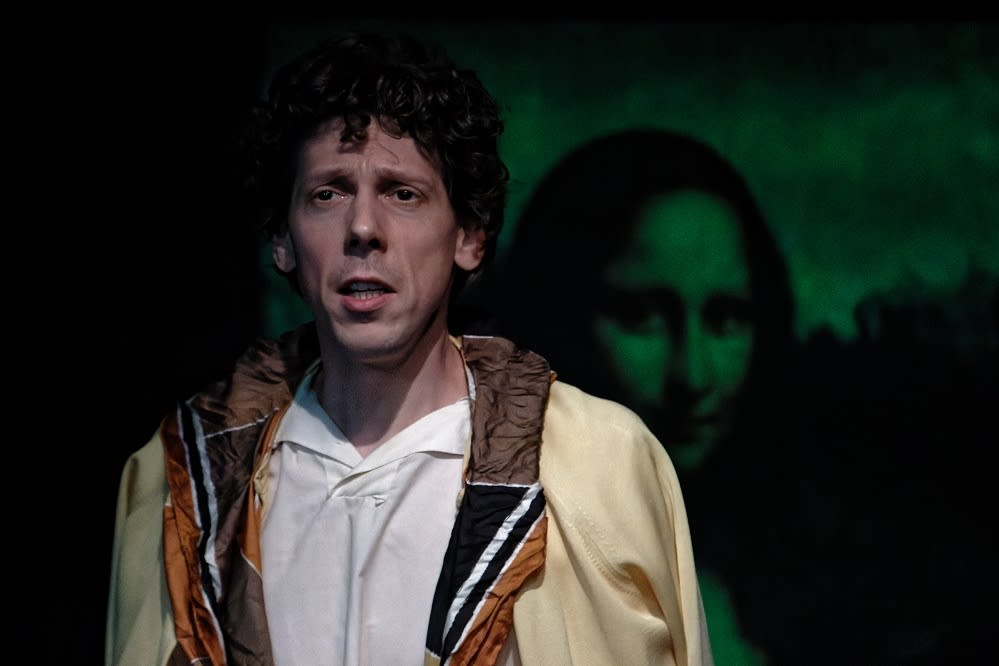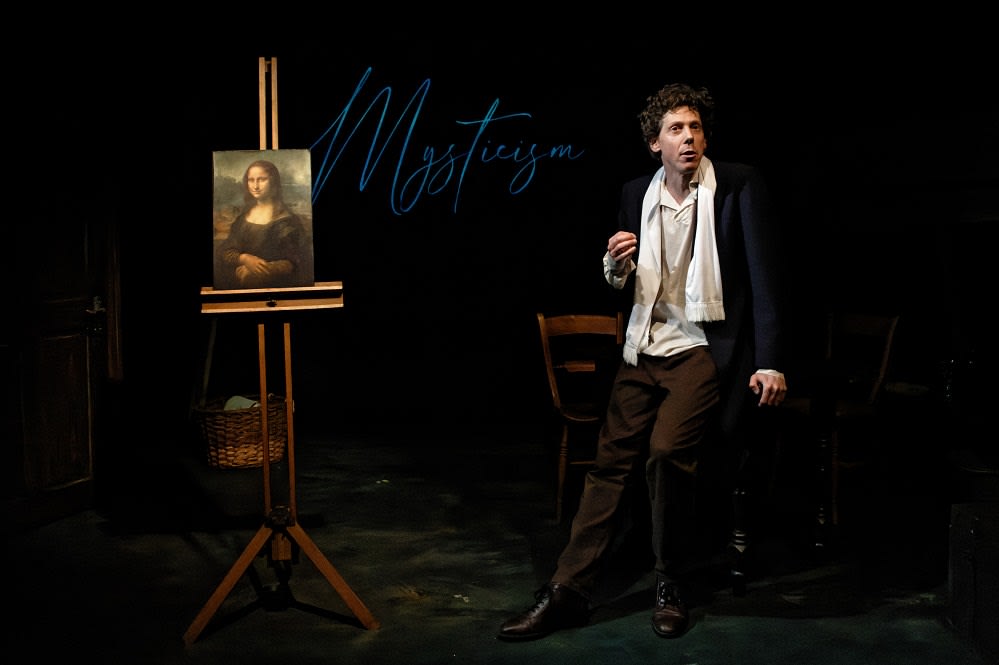 The Leonardo da Vinci painting known commonly as the Mono Lisa is probably the most famous painting in the world, but it wasn't when Vincenzo Peruggia stole it from the Louvre in 1911.
Highly regarded amongst the cognoscenti in the run up to the new century, but otherwise barely known, the painting came to the attention of the house painter and glazier Peruggia when he worked at the Louvre.
He maintained, somewhat unconvincingly, that his motives for taking it were patriotic, that the da Vinci had to be returned to its home in Italy, though evidence throws doubt on the nobility of his intentions.
Victor Lodato's The Woman Who Amuses Herself goes beyond being a story about what is a remarkably prosaic theft to look at the power of art and its value and position in society.
Sometimes the text doesn't always hit the mark but through the playwright's time-travelling scenes we see that Peruggia's audacious act propelled the image towards the place it holds today in popular culture, leaving the would-be heroic thief behind in ignominious obscurity.
The play traces a path, upwards at first, with pundits waxing lyrical about the painting and its sitter, bigging up what had for centuries been largely overlooked, that inevitably has to turn downwards after a frenzy of worldwide attention and public demand.
From contemporary American classrooms to the songs of French cabaret artists, Lodato traces a journey from reverence to routine—no wonder that today we see the Mona Lisa advertise everything from chocolate bars to vacuum cleaners.
In director Kate Bannister's clear and pacey production, the audience always knows where it is with atmosphere and place enhanced by composition from Julian Starr and song composition from Joseph Hardy.
What makes the show truly sparkle though is the outstanding performance of Tice Oakfield in all the roles required by Lodato's script, most importantly as the humble tradesman overwhelmed by the outcome of his actions.
Under Bannister's hand, Oakfield captures the ambiguity of Peruggia's intentions and his relationship with the captivating image of the Mona Lisa.
Turning on a pin, Oakfield transforms from Italian artisan to grandiose art critic, a schoolchild and Dadaist artist Marcel Duchamp—he of the urinal—enhancing that enigmatic smile with a moustache and goatee.
On top of that, Oakfield can sing and does a turn dancing, transporting the audience to different places and times whilst the backdrop remains Karl Swinyard's evocative attic set, so bohémienne in feel that Mimi and Rodolfo could stroll in and look right at home. It is a cleverly well-executed, shabby frame to a highly polished performance.
With temperatures expected to top 40o, it is tempting to stay indoors and hide but a much better option would be to grab a cold beer at the bar and watch this cool production at The Jack.
Reviewer: Sandra Giorgetti