The Writer
Ella Hickson
Almeida Theatre
–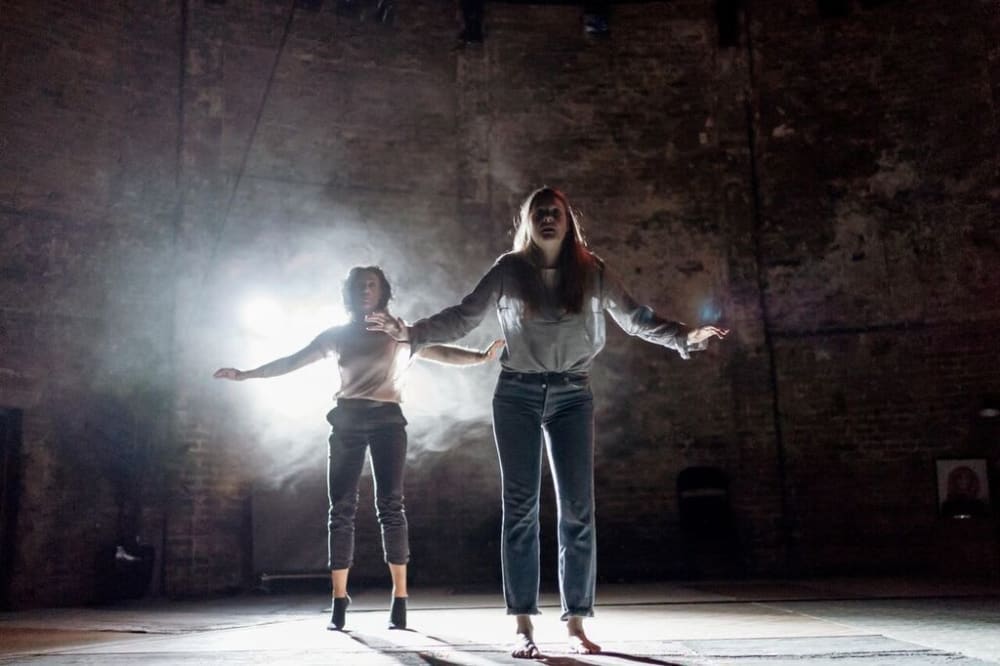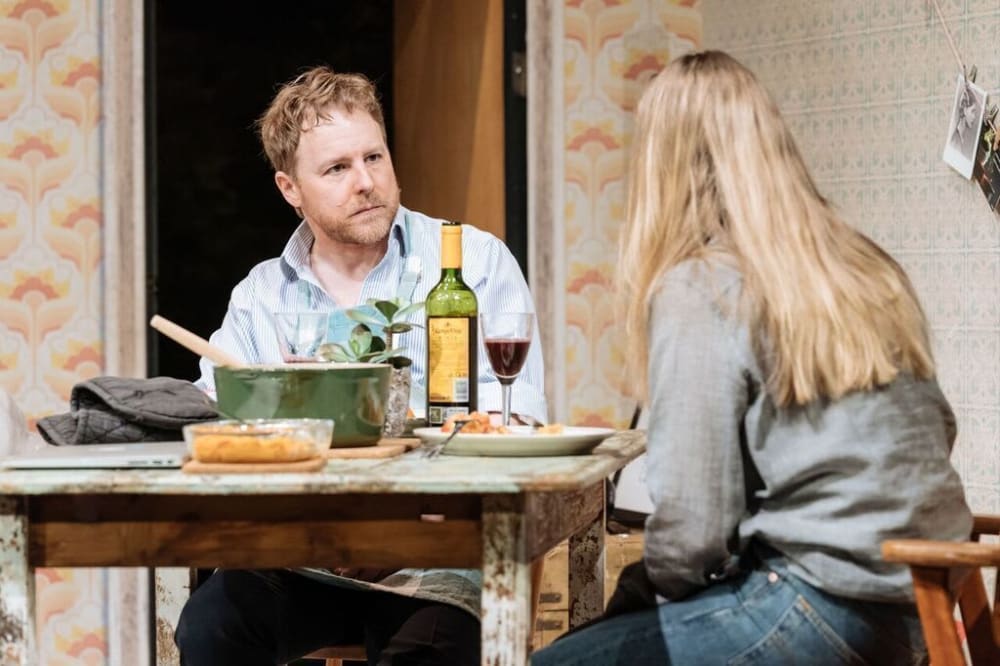 The Writer initially seems somewhat disjointed as a number of apparently unconnected scenes take place in what appears to be a rehearsal space. However, given a little time, they all begin to fall into a reasonably coherent, if somewhat enigmatic, series of events.
The two-hour-long evening opens with as sharp and acerbic a critique of gender and theatrical politics as one could hope for, when a stray young audience member with writing ambitions played by Lara Rossi finds herself alone in an empty auditorium with Samuel West in the role of some undefined board member, whom she swiftly sniffs out as the director of the play that she has just disliked, a sentiment that she expresses with fiery intensity.
Their conversation about the meaning and political dimension of stage work along with the way in which women are reduced and objectified might well find its way into audition books, such is its precocity and ability to hit nails on heads.
This pairing does not return, as next Michael Gould in the role of a male director and Romola Garai playing a nervous, inexperienced playwright re-enact a similar debate from different perspectives.
Up to this highly metatheatrical point, anyone with an interest in the theatre industry today, i.e. a group that presumably includes every visitor to the Almeida, will have witnessed the kind of uncomfortable debate that they will almost certainly enjoy and with which they can easily identify.
The next scene features a domestic encounter between a writer who has just been offered megabucks for a screen treatment of her play, a baby represented metaphorically by the real thing, much to the delight of many cooing members of the audience, and her boyfriend. Quite how this couple got together in the first place is something of a mystery, given the lady's high-flown artistic pretensions and the lesser, much more mundane, ambitions of her aspiring fiancé, a man who earns less than he would like selling football boots.
As gender politics seep into sexual politics, a writer (probably not the same one as in the previous scene but possibly the lady seen earlier in the evening) gets together with her lesbian partner to enjoy a curry and some hot sex, talk babies and the meaning of life. Somehow, the sex gradually takes over the evening, preventing the development of what might have been some interesting and challenging arguments about contemporary relationships and the integrity of art.
Under the direction of Blanche McIntyre, The Writer starts out in fine fashion but loses its way long before the end of what, at one point, promised to be a scintillating debate about art, sex, babies and the world today.
Reviewer: Philip Fisher