The Writer's Toolkit
Paul Kalburgi
Nick Hern Books
Released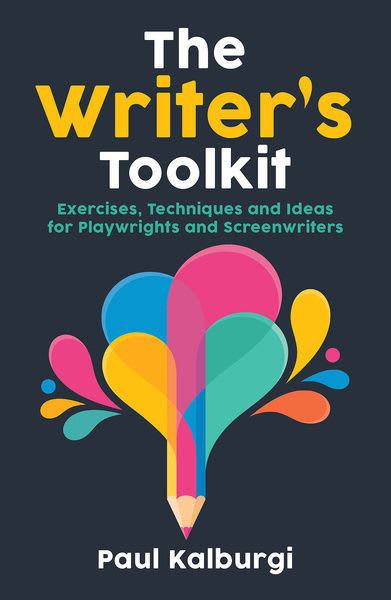 In the same way that there are numerous acting styles, while every director will bring something different to production, writers will inevitably use a wide range of methodologies to achieve the desired result. That fact will be apparent to anybody reading this manual, which is designed to help budding playwrights and screenwriters to get the job done.
It primarily comprises a series of exercises, techniques and ideas designed to help those new to the discipline. The blurb suggests that it will be of value to writers of all levels of experience, although those who have been in the business for some time will probably have found their own solutions to many of the problems addressed.
Paul Kalburgi has worked as both a playwright and screenwriter and therefore is able to share the tricks that have worked for him over the years. It must be stated that much of what he has to say may not appeal to those who approach writing from alternative theoretical positions, for example those who like to plot out their working detail before starting and then dive in.
The approach is certainly novel, in that he bookmarks his subject with pieces recommending that every writer should start and end their periods of creative writing using yoga and meditation. Somehow, one imagines that this theory might have passed Shakespeare, Wilde and Coward by.
Many of his exercises are also designed to get the writing juices flowing. However, some writers may find that they will eat into the writing day and get in the way of releasing the inspiration that so many of us discover in our sleep and need to get down on paper or screen before they disappear forever.
Having said that this book is not for everybody, there are many themes that will be of value, though each reader might take something different away. Having meditated and warmed up our writing muscles, leaders will then move into what might be regarded as the main course, which looks separately at character, dialogue, subtext, setting and plot. In each case, often using practical illustrations, the author talks through techniques that will help to develop what should be a fully rounded play, film or TV script.
This is followed by a chapter on immersive writing, which once again will be an acquired taste and perhaps the strongest part of the book, The Submission Surgery, helping writers to spot weaknesses in drafts and develop the best work possible.
Finally, there are no fewer than 101 writing prompts, little games that writers can play as a means of helping themselves to develop skills or get in the mood for the real thing. While these are fun, once again they might prove to be diversionary rather than carefully directed to get reluctant writers into the groove.
This is the kind of book that nowadays comes under the unappealing category of "Marmite". It is certainly an easy read but some wannabe playwrights and screenwriters might find much of the material of little practical value, while others could still be devotedly carrying a dog-eared copy around when they have hit the big time.
Reviewer: Philip Fisher