The Writings on the Wallpaper
Paper Dolls Theatre
Paper Dolls Theatre
Online@theSpaceUK
–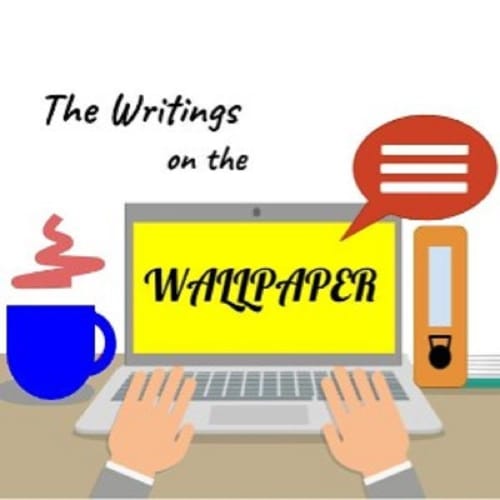 Human Resources staff are often perceived as operating in their own little bubble. They communicate in impenetrable jargon and make decisions based on political correctness rather than organisational efficiency. It is an area ripe for satire and humour; unfortunately, The Writings on the Wallpaper misses the target.
Tim (Ed Watterson) and Sam (Chole Sharland) operate a tech company and are interviewing potential employees over the Internet. The success of the process is, however, limited by the interviewers knowing little about how their company operates or the purpose of the various jobs and just being dumb. They are incapable of basic maths and are under the impression Peterborough is in Russia.
The Writings on the Wallpaper is a one-joke play with the humour coming from the clueless interviewers. Perhaps this is intended to make a political point about the incompetence of people at the top of organisations but, if so, the point needs to be clearer to be effective. The occasional effort at satire falls flat. To be successful, satire needs to have a specific target and be credible. The humour in the play is general in nature and there is a distinct lack of authenticity. Interviewers would never alienate potential employees by remarking on their personal appearance.
Tim clearly does not care about the recruitment process and is constantly distracted. If, say, Sam had been efficient and responded with frustration to Tim's attitude, there would have been a chance for a few laughs, but she is just as blasé. The other four members of the cast are reduced to being straight men—looking faintly bemused and feeding lines to Watterson and Sharland.
The Writings on the Wallpaper needs an explanation as to why the interviewers have such an awful attitude or an indication of the consequences of their carelessness. Yet the play concludes without an explanation or even a decent punchline making an unsatisfactory end to a disappointing show.
Reviewer: David Cunningham