Theatre Uncut – Scottish Independence Plays
Lewis Hetherington, A J Taudevin, Davey Anderson, Kieran Hurley and Rob Drummond
Theatre Uncut
Traverse Theatre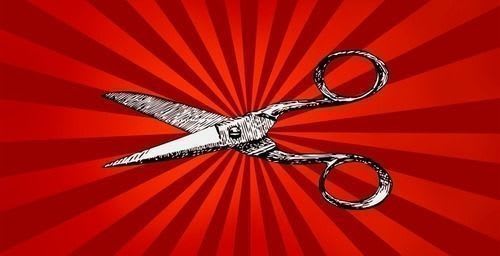 The second Theatre Uncut programme of 2014 was devoted to Scottish Independence and featured three new monologues to join a trio of repeats from earlier years.
They might have been familiar but each of the older works took on a new resonance with the referendum impending.
The White Lightning and the Black Stag by Lewis Hetherington
Lewis Hetherington views the country's future via a catechism followed by a parable. Questions are first flung at Selina Boyack's Anglo-Scot with the aim of teasing out answers on this vexed topic.
She then relates a parable about that black stag of the title, the conclusion of which is that Scotland is likely to thrive on independence, while England may take a long time to settle, if it does lose its northern neighbour next month.
The 12.57 by A J Taudevin
In 2016, when the UK has divided, two officers of Berwick-upon-Tweed Temporary Home Office Law Enforcement (spot the acronym) played by Iain Robertson and Selina Boyack stand guard as the Euston-Edinburgh train approaches.
Robertson's bigoted jobsworth guarding his country may be proud but he is also a fool, refusing to speak with Jannette Foggo as his mother, since she is a foreigner living abroad, albeit only 100 metres away.
Don't Know, Don't Care by Davey Anderson
The first of two complementary monologues features Ross Allan as a typical lazy lad who refuses to get involved in the democratic process. Ironically, his kind will effectively decide the vote as they are likely to be a large majority.
They will also be the reason why the losers will almost certainly claim that the outcome does not reflect the views of the people (and maybe that will be right).
Fear and Self Loathing in West Lothian by Davey Anderson
The second sees Keith Flemming presenting a series of opinions about this critical topic for Scotland, ostensibly from the Better Together perspective, although this might well reflect a degree of cynicism on the part of Davey Anderson (but then again…).
Close by Kieran Hurley
Iain Robertson plays the common man watching the vote from both sides. His allegiances are indeterminate but his anxieties and hopes are ambivalent fitting either side perfectly.
Before the result, he attends a party that misses the point, after he has to accept bad news with good heart, eventually concluding "What now?", a reasonable reaction whatever happens.
Party Pieces by Rob Drummond
This richly entertaining satire is one of the best Theatre Uncut plays in recent memory and fully deserves a second viewing.
It is driven by Katie Barnett as a 16-year-old at a family event, who is keen to assert her independence from the old guard.
Before that, we witness the relatives embarrassing themselves while delivering Party Pieces following a tradition that started 114 years ago.
The comedy is rich, highlighted by Iain Robertson's hilarious, drunken Uncle Norman.
Reviewer: Philip Fisher