Theatre Uncut – Show 3
Ayfer Tunç, Derem Çiray, Davey Anderson, Hakan Günday, Stef Smith and Berkun Oya
Theatre Uncut
Traverse Theatre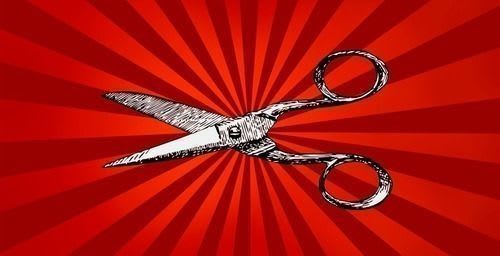 The final Theatre Uncut programme of 2014 was something really special. The home team has collaborated with DOT Tiyatro from Istanbul to present six plays with Turkish themes.
Writers, directors and actors from UK and Turkey got together to give viewers a taste of how repressive life is in a country that is still a popular British holiday destination.
Congratulations should be offered to all for a powerful but entertaining 95 minutes. The first three plays were directed by Hannah Price from Theatre Uncut, the remainder by Murat Daltaban of DOT Tiyatro.
The splendid team of actors who gave there all were Ezgi Bakişkan, Lisa Diveney, Ece Dizdar, Esin Harvey, Iain Robertson, Pinar Töre, and Tuğrul Tülek.
A Lesson in Lynching / A Lynch Lesson by Ayfer Tunç
To start with, a lecturer challenges a trio of students to stage a mock trial based on what is presumably a real case where local townsfolk lynched (that term is open to challenge depending on the definer) a rowing crew who offended their decency by wearing tight shorts.
All concerned learned a great deal about freedom of expression and the right to uphold personal moral values.
Apollo 8844 by Derem Çiray
Apollo 8844 features a Turkish revolutionary who had published secret information. He is seen during an anonymous interview with a scared journalist.
This play allows viewers to consider issues of censorship, freedom and self-expression in a state that is currently trying to ban Internet access for the good of its citizens.
Police State by Davey Anderson
As a pair of diverse sisters sit watching riots on the news, trouble comes close to home in the body of a protester seeking sanctuary.
Their responses are different but the arrival of an aggressive police officer opens their eyes to what is happening in the beloved country.
Flesh on Bone by Hakan Günday
This shorter piece features a 16-year-old after thrills, who tries to buy drugs from a pusher in a museum 30 or so years from now.
She learns some important lessons about life and especially government sponsored propaganda while looking at depictions of last year's Gezi Park riots.
Smoke (and Mirrors) by Stef Smith
Three Muslim women are interviewed by a fourth asking questions in Turkish. They respond for us in English.
They have all been in Gezi Park and describe their experiences and also talk about their own outlooks and also the opinions of loved ones, having witnessed the state's behaviour.
Like Knocking on the Door of a Familiar House on an Ordinary Day by Berkun Oya
This relatively slight piece consists of a conversation between a student seeking escape from riot police and the tipsy older woman who gives her refuge.
Reviewer: Philip Fisher