Them / Us
Them: choreographed by BalletBoyz Dancers in collaboration with Charlotte Pook, Michael Nunn & William Trevitt, music by Charlotte Harding; Us: choreographed by Christopher Wheeldon, music by Keaton Henson
BalletBoyz
Vaudeville Theatre
–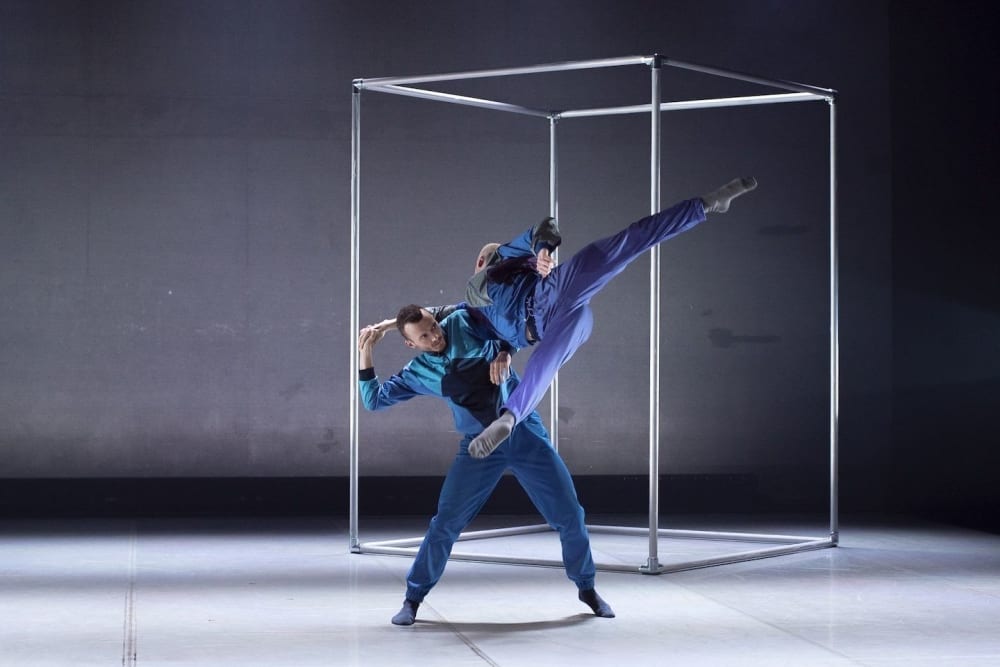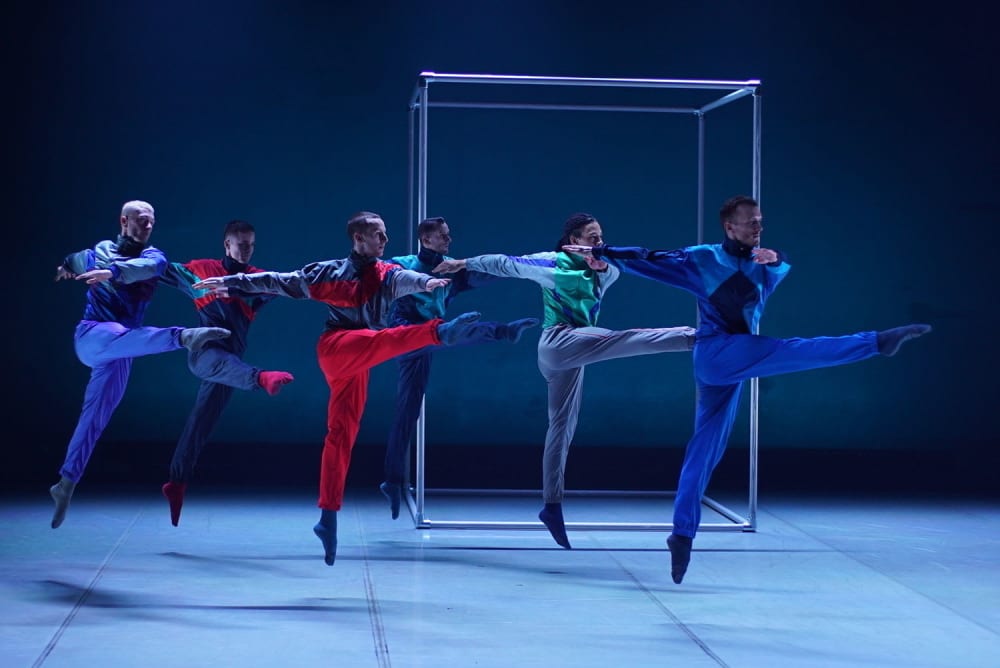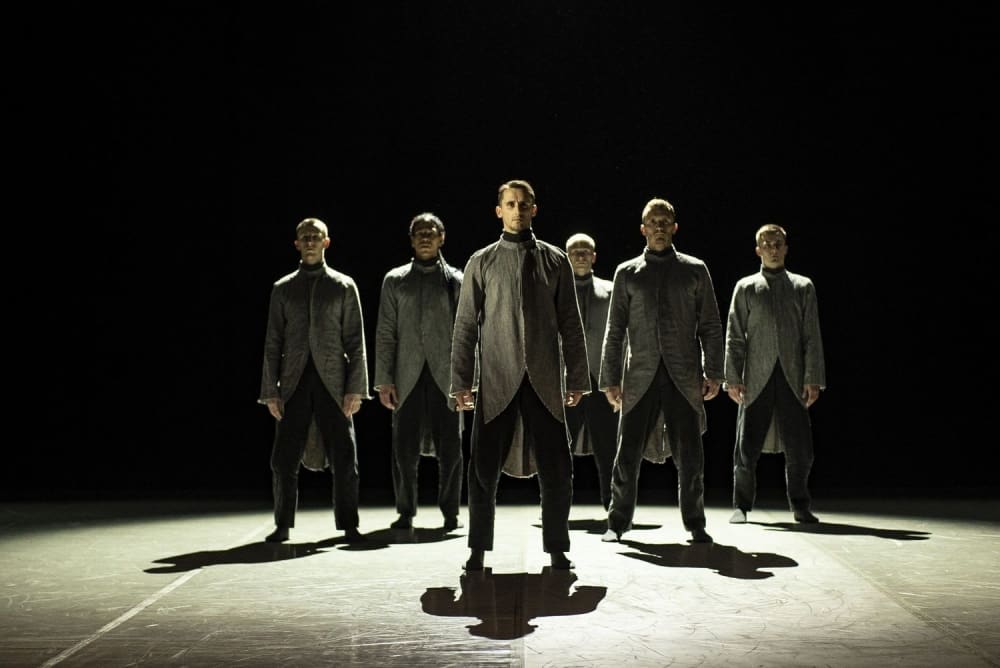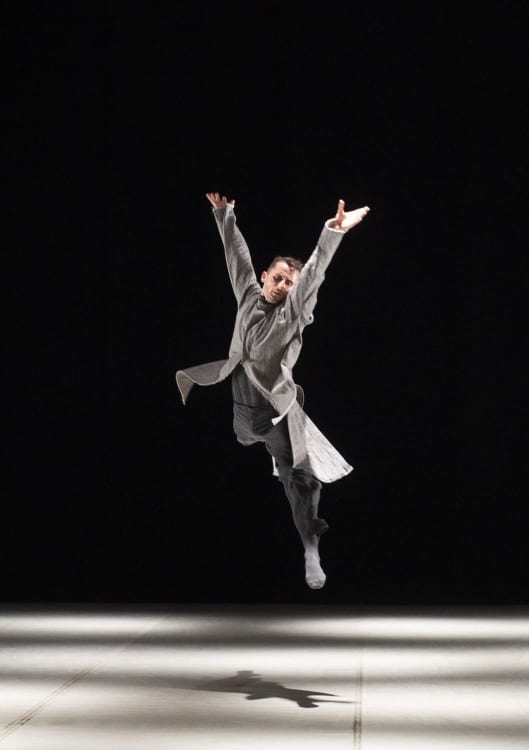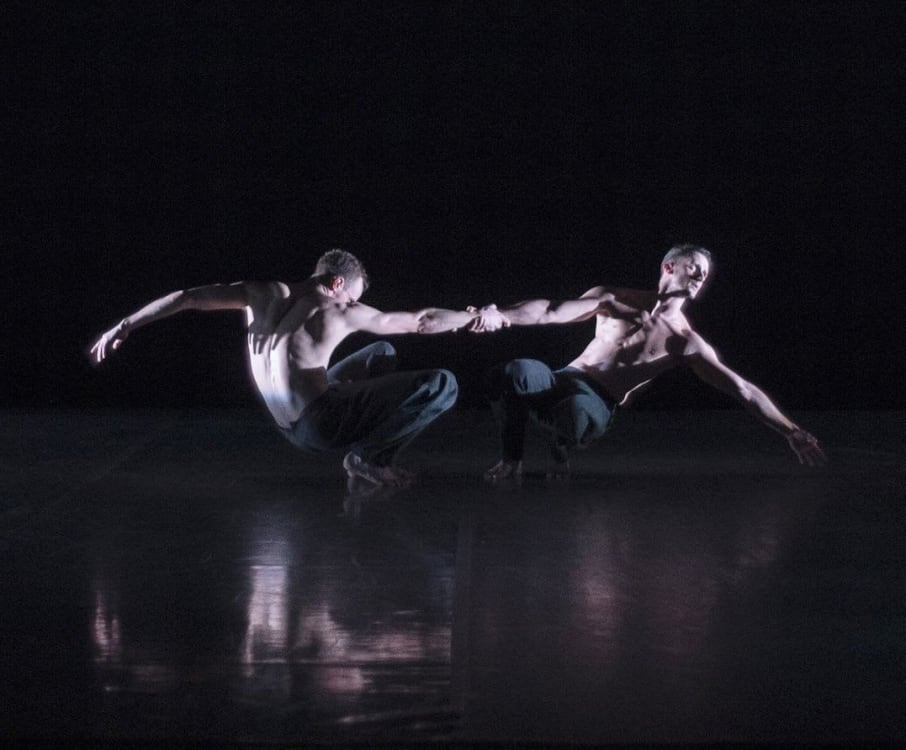 This double bill, seen earlier at Sadler's Wells but now getting its West End première, lasts only 90 minutes, including an interval, but its contrasting pieces look stunning and feature fine dancers.
It features Michael Nunn's and William Trevitt's signature video introductions to both ballets and opens with 30-minute-long Them, which could perhaps have swapped titles with Wheeldon's ballet for it was created not by a commissioned choreographer but by the dancers themselves, created alongside Charlotte Harding's score. On video, the dancers describe it a bolognese made by many cooks or a pizza to which they all contribute toppings and the result is certainly tasty.
It starts very slowly to plucked strings as a row of dancers rise from a crouch in a succession of fluid gestures, a unified group from which individuals break off as the "other" observing the "them". They hold hands to form twisting chains that recall medieval dance of death images (though these are joyful) or the entwined strands of a DNA molecule. They pivot forward a cube-shape frame that can become both enclosing container and background and serve as support for gymnastic prowess. Turned and balanced in many directions or spun on a corner, it seems to change shape while dancers slide down its pole sides and swing over its high bar, individual displays set against stylish group work. They advance in a line of outstretched limbs like a squadron of airplanes, the colours of their costumes each individual but all in formation.
Two break away from the fluid rhythms in a pat-a-cake exchange that matches the pizzicato. Hair shining silver, Benjamin Knapper is quirkily comic in a cube-framed solo.
Elegant and lyrical, this is a display of young male confidence by dancers who own their space who do macho displays of masculinity to celebrate manhood. It finds a place for individual invention that can lead off in a direction before reassembling as an ensemble. It isn't profound but it's very engaging.
Us is Christopher Wheeldon's response to being invited to expand the duet of the same name that he created as his contribution to BalletBoyz' Fourteen Days in 2017. Henson has lengthen his 8-minute score to half an hour and Wheeldon created a three-part work that he says in the video has no clear narrative but began with the idea of two men in a relationship, though not overtly sexual.
It now begins in a grey world with a group of men facing us and, as they emerge from backlit darkness in formal-looking grey linen frock coats, the image suggests something military and Napoleonic. Sometimes agitated strings get twitchy responses; sometimes tender strings make the mood elegiac.
Are these soldiers' ghosts, perhaps, retreating from Moscow? The way in which they fall back on each other as Wheeldon explores weight issues and the agitation that breaks out in the music suggests the wounded or dying and the reaction of comrades, of solace and support. This seems to be about the group, comradeship and bonding with, in contrast, one who is cast out: Bradley Waller left lonely and anguished.
Then he is stripped of his coat, revealing a flowing white shirt (the rest of the cast returning clad the same way) and the mood changes. Soon there is a third transition. With Waller and Harry Price left on stage, they shed their shirts and what follows is the original bare-chested duet. With the music now elegiac, they circle to assess each other. They stretch out to and then hold each other and lock looks in a display that accepts warmth and affection given directly, an intimacy that is not necessarily sexual but has a mutual trust, a need and a strength that verges on the erotic. It is poignant and pleasing and brings this work to a deeply felt finish.
Reviewer: Howard Loxton