They Came to a City
JB Priestley
The New Actors Company
Southwark Playhouse
(2011)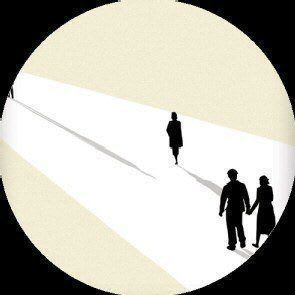 JB Priestley wrote They Came to a City in around 1943 when the world was at war. This was a period when the versatile writer came to prominence as a broadcaster, buoying up a rapt BBC audience with thoughts about what life might be like when peace finally returned.
Those ideas must have been the seeds for a fascinating work that features many of his trademarks. In particular, Priestley was a left-leaning political thinker who did not see any reason to be constricted by the bounds of time and space in his writing.
The early part of this production can be ponderous and may not have been helped by the echoing vault space and some rather intrusive direction.
We are gradually introduced to a 9-strong cross section of contemporary mid-20th century society. This contains everything from a Hooray Henry huntin', shootin', fishin' type and snooty aristocratic widow, through a spiv made very good (nicely realised by Thomas Shirley), down to an idealistic labourer and waitress, plus a not-to-be-forgotten cheery charlady from Walthamstow, played with glee by Jean Francis.
This mismatched group meet and look baffled about how they got to wherever they are. The smart money would be that this is a brief sojourn in limbo after a series of deaths.
Having established their characters and begun to form cliques, they realise that behind a firmly shut iron door, which perhaps should have been a Stalinist curtain such is its metaphorical resonance, lies a mysterious city.
At sun-up, the door opens and they each take the opportunity to go through and visit heaven or hell. After the interval, they drift back and allow us to share their very mixed reactions to what turns out to be a socialist utopia.
Unsurprisingly, the idle rich (and nouveau hangers-on) hate it and want to go home, while the younger, more open-minded types have discovered a Nirvana that they will never want to leave. There are no prizes for guessing which group Priestley falls into.
However, he does not take the easy way out, exercising our minds with his depiction of Joe the working class idealist. Rather than take the obvious step of settling in the city of his wildest dreams, James Robinson's character chooses to turn evangelist and spread the word. In doing so, he hopes that the city will become a model that eventually takes over the world. So noble is Joe that he even gets to keep his equally rootless, self-sacrificing girl, Charlotte Donachie playing the tough waitress Alice.
The joy of a Priestley play usually lies in the intellectual challenge that he sets his viewers in the guise of a light entertainment. They Came to a City fits the bill perfectly and we should offer thanks to director Robert Laycock for finding and reviving it for a new audience.
This production comes from The New Actors Company who, as well as showing fine judgement in their selection of play, are campaigning on grounds that Priestley would undoubtedly appreciate for fairness on the fringe. They have set up what they describe as "Open Book Management" to provide assurance that actors will get a fair deal in Profit Share arrangements. Their hope is in that in the fullness of time all companies and theatres will join the programme.
Reviewer: Philip Fisher