Thirty Million Minutes
Dawn French
Michael Grandage Company
Vaudeville Theatre
–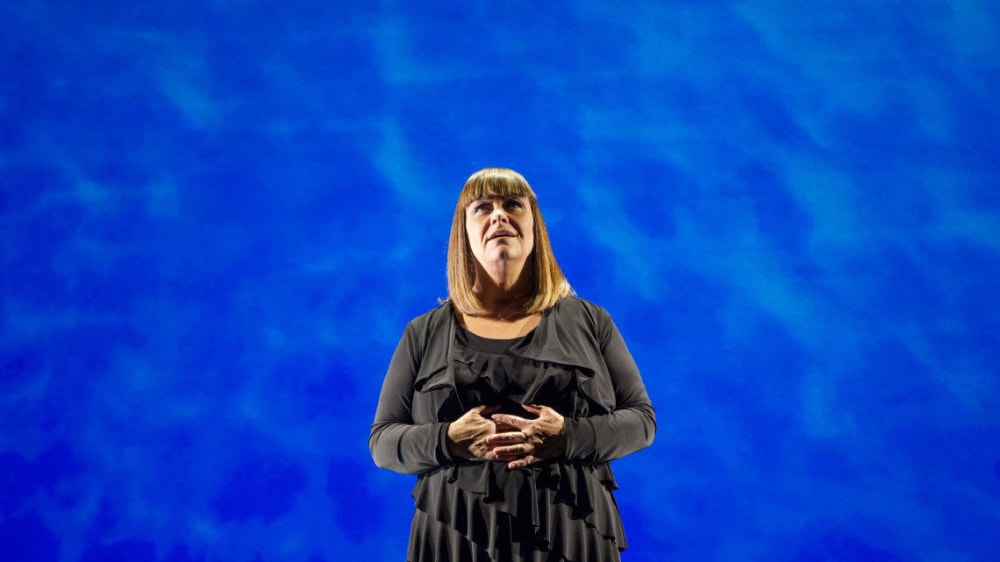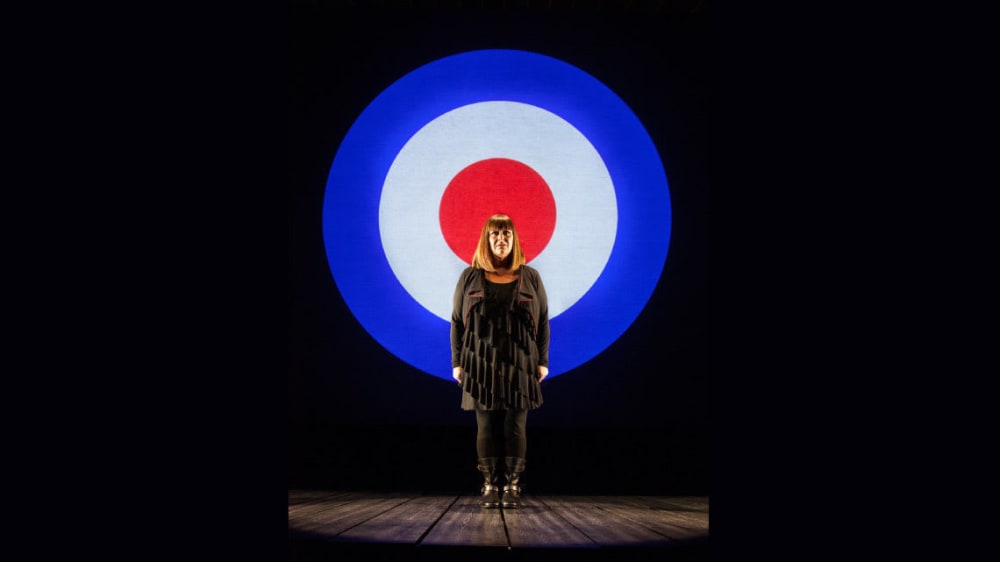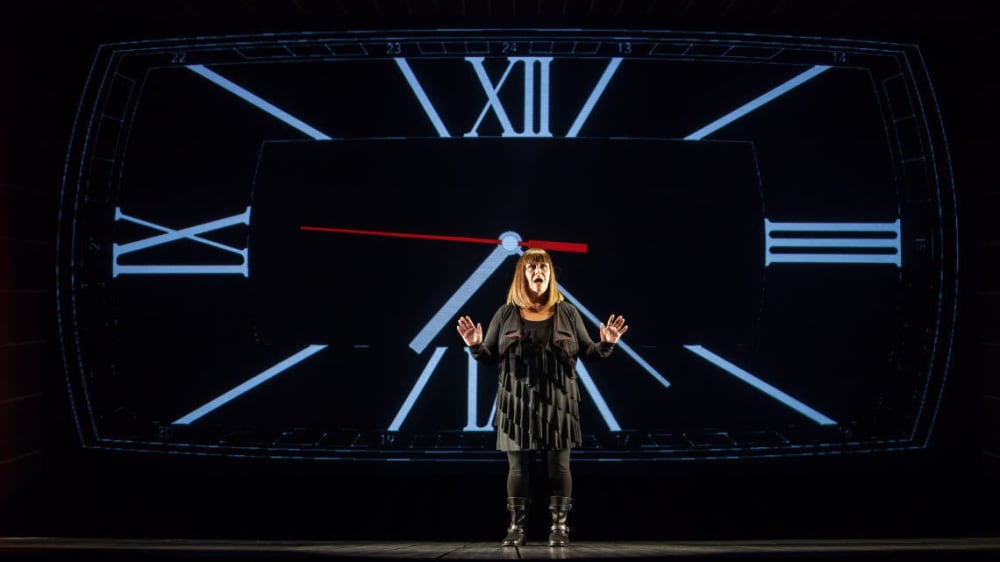 It would be illuminating to learn of the genesis of what is Dawn French's first ever solo show, taking place at the advanced age of Thirty Million Minutes. To the less mathematical, this equates to 58 years.
This 2¼-hour event might have started out as a brave attempt to create a stand-up comic routine of extraordinary length that, it was later discovered, could not be sustained.
Alternatively, the original plan might have centred on a desire by the TV legend to relate her life story to an appreciative audience on tour and now in the West End.
Then again, the show might have been conceived as a cathartic project to allow Miss French to exorcise a series of persona demons, as amidst the jokes there are some darker moments that she very frankly shares with close to 1,000 strangers every night.
The most likely answer is a combination of motivations, possibly including some or all of the above.
Having written a script, the next problem will have been how to present it in a manner that holds the attention on a single individual, however bubbly, for over two hours.
Michael Grandage uses the actress's apparently boundless physicality, arms and legs pounding away, throughout what must be a tiring performance and run.
He then complements his star's efforts on a darkened stage with a sparkly framed backdrop design by Lez Brotherston, featuring a series of images that cover everything from family snaps and home movies (including the Queen Mother meeting the 4-year-old Dawn en famille) to cartoons and flashing lights.
While the source of the Royal story can be seen on screen, there will be an inevitable thought that the truth has been expanded, elaborated or replaced by the apocryphal in order to get laughs, particularly in the earlier stages.
However, that is par for the course when comedians tell anecdotes about their personal lives, a peculiar number of which happen to be very funny.
Those who have loved the performer's appearances in partnership with "Fatty" Saunders and in The Vicar of Dibley might well find that light-hearted first hour the more satisfying.
After the interval, the show takes a different turn. Dawn French bravely talks about the early death of her Air Force Officer father, a depressive who eventually found the world too much to take.
While not necessarily of the same magnitude, her failure to bear a child, even with the assistance of IVF, clearly hurts, although an adopted family has helped to reduce the agony.
More recently, there was the break-up of a 30-year marriage to another comic icon, Lenny Henry. Where the evening had been characterised by frankness and a desire to attack the most serious issues head-on, something appears hidden here, although the underlying reason could be a wish to prevent pain on either side or the intervention of lawyers. Pleasingly, a second marriage has given that part of the story a happy ending.
The material is somewhat patchy, at times laugh-out-loud funny, at others tear-jerking but with a vague impression of filibustering to justify the cost of a seat.
However, a combination of the star's electric personality, her effervescent energy and honesty complemented by a staging by Michael Grandage that could not be bettered should guarantee that French freaks leave the Vaudeville satisfied with a rare peek behind the public face of their idol.
Reviewer: Philip Fisher