This House
James Graham
Cottesloe Theatre (National)
–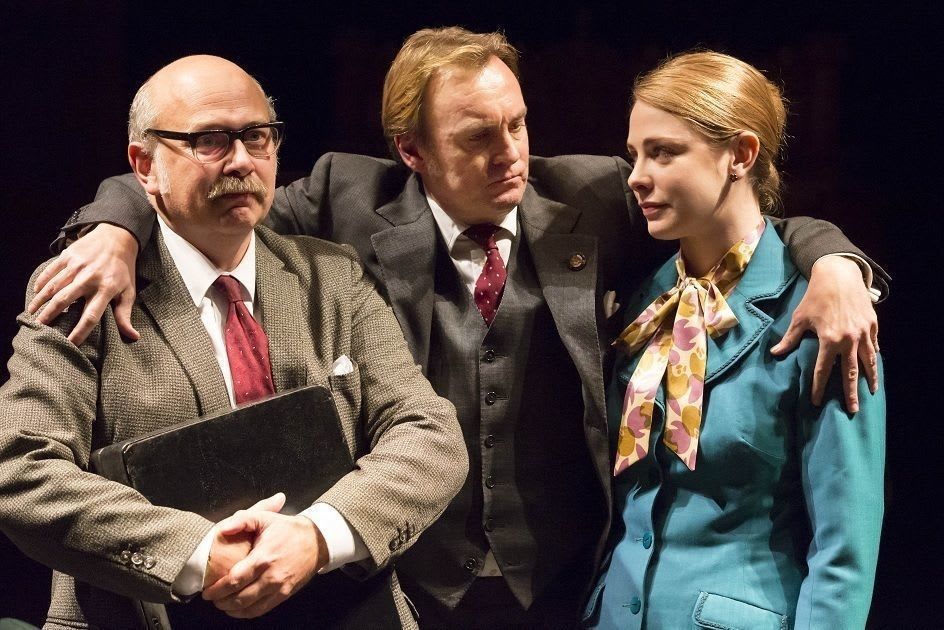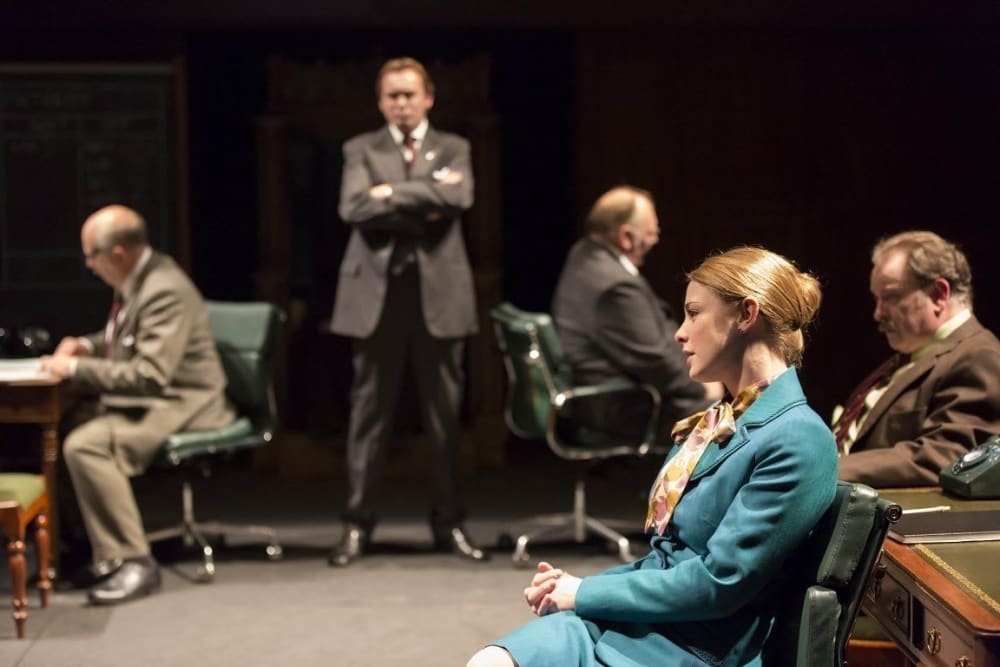 By the end of the year, This House could be a really strong candidate when it comes to choosing the best new play of 2012. If it does eventually triumph, playwright James Graham will owe a great deal to Jeremy Herrin.
The director adds great depth to the experience with the meticulous staging, movement and music that appropriately veers between Ziggy Stardust and punk. He in turn, is epically supported by designer Rae Smith, choreographer Scott Ambler and composer Stephen Warbeck with his three-piece band.
The Pit in the Cottesloe has been transformed into a convincing mock-up of the House of Commons, overlooked by the symbolic Big Ben and filled with paying customers. If only the mock parliamentarians had been warned of a need for at least a degree of sartorial elegance, the resemblance would be complete.
In this setting, the subject matter of This House comes as no surprise. James Graham, who has shown such rich promise writing politically-motivated plays at the Finborough, most recently Sons of York and The Man, delivers a warts and all portrayal of the political landscape commencing in that pivotal double election year of 1974.
The idea of watching party whips at play for close to three hours may not sound like much fun but in this writer's hands it is just that.
While the headlines always focussed on Ted Heath and Harold Wilson's tussles, giving way to Jim Callaghan and latterly the ironclad Member for Finchley, not one of these characters is seen.
Instead, the focus remains firmly on the whips, with light relief injected by the likes of vanishing John Stonehouse, bolshie Audrey Wise and prissy, affected Norman St John Stevas. This selection is topped as the evening's comic highlight in the notorious debate during which Michael Heseltine wielded the ceremonial mace during a bout of widespread fisticuffs.
Heart comes in the brave form of Christopher Godwin's Doc Broughton, MP for Batley and Morley, who almost literally gave his life for the Labour cause, as did several others of similarly noble outlook during a period after which "pairing" was withdrawn by the Opposition.
While the Chief Whips—Tory Humphrey Atkins and in succession for Labour, Bob Mellish and Michael Cocks respectively played by Julian Wadham, Andrew Frame (replacing Phil Daniels who has been absent following a bereavement but is expected to return later in the run) and Vincent Franklin—rule the roost, they take second place to their deputies.
The joust between the tough Walter Harrison played by Philip Glenister and Charles Edwards as smooth Jack Weatherill is special because their day-to-day antagonism is underpinned by a mutual respect, which defies all expectation as this pairing prove themselves to be truly Right Honourable Members.
One sign of the winds of change is the presence in the Labour ranks of Ann Taylor (now a Baroness), the 26-year-old Member from Bolton, adding feminine charm and considerable grit to her party's cause thanks in part to the sterling efforts of Lauren O'Neil, who seems to relish the role of a feminine icon ahead of her time.
This was a period of hung parliaments and shaky coalitions so it inevitably shines a light on British politics today. The most interesting difference is that, back in the day, the Tories were all arrogant toffs while their opposite numbers were typically plainspoken Northerners with union backgrounds.
The stark class divide is long gone, as despite Ed Miliband's comprehensive education, he and his cohorts seem almost as well-bred as their Etonian counterparts on the other side of the chamber.
James Graham has written a great play that is gripping throughout, informative, frequently very funny and in parts deeply moving. Who could ask for anything more?
Reviewer: Philip Fisher