This is Living
Liam Borrett
Falling Through Water
Bedlam Theatre
–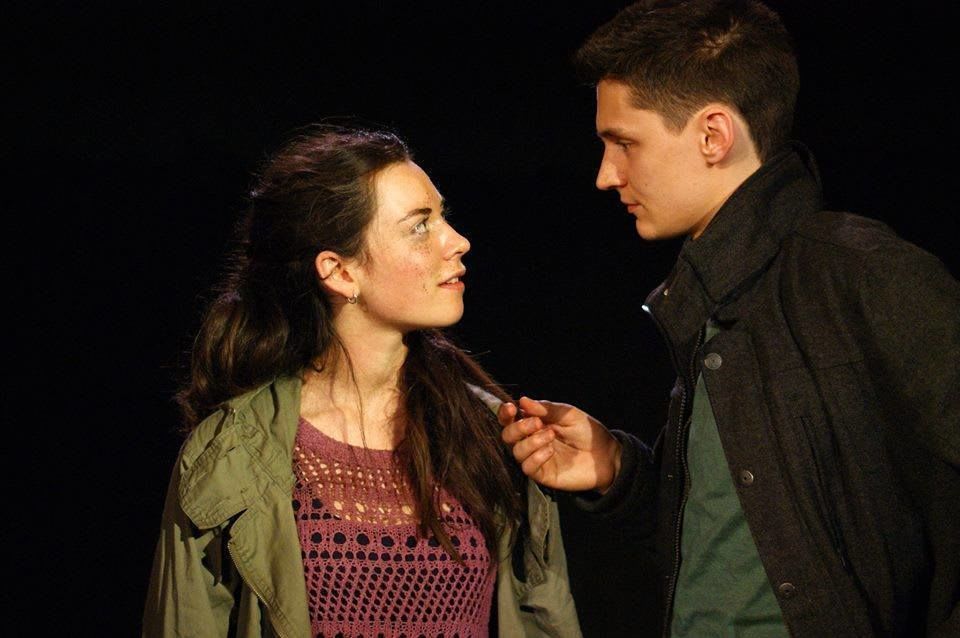 Alice is dead. Lying on a circular patch of grass and weeds beside a river, she awakes with a gasp, tired and confused, only to learn from her heartbroken husband that she drowned at that spot the day before.
There opens the fascinating premise of This Is Living telling the very human, and immediately relatable, story of a young couple dealing with loss, grief and heartache.
With a lighting change, the production cuts back and forth between vignettes of the couple meeting, romancing, experiencing the joys of pregnancy and the sweet sadness of death, contrasted with the supernatural coming to terms with things.
It's curious to note that, structurally and storywise, the play holds many similarities to the sublime mimed treatise on life and death Translunar Paradise and shares much of the same levelheaded honesty. That's meant as no disservice to the play; This Is Living is entirely it's own creation and can hold it's head highly as a brilliant piece of new theatre.
The two leads, Tamsin Topolski and Andrew Gourlay, never falter in their work, bringing the palpable pain and confusion present over to the audience without it ever feeling forced or cloying.
It's a true and sombre piece with moments of mirth and happiness and a simple message that can be understood by anyone who has experienced loss.
Reviewer: Graeme Strachan