This is Shakespeare
Emma Smith
Pelican Books
Released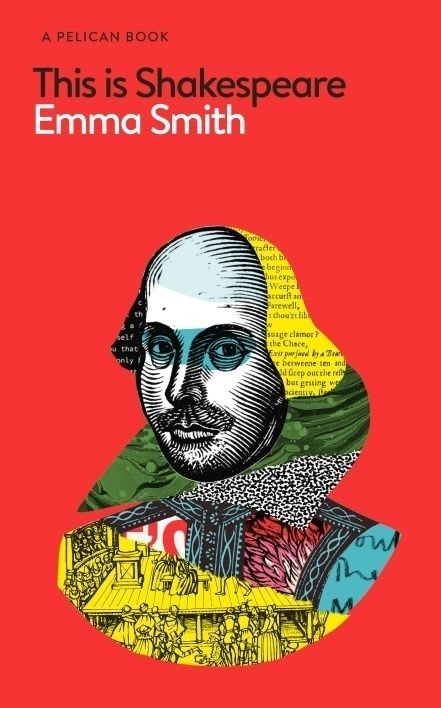 As befits the author of a book published under the legendary Pelican imprint at a perfectly reasonable £20, Emma Smith belies her academic background to write in a style that is appropriate for general readers with an interest in the plays of William Shakespeare.
Although the volume is characterised by occasionally slangy modern language, the ideas are always underpinned by the experience and wisdom of an Oxford University Professor of Shakespeare Studies.
The author impressively manages to provide a series of fresh readings and interpretations of the works of the Bard when it seemed almost impossible to achieve anything new in this crowded field.
As she identifies early on, William Shakespeare's skill lies in asking questions rather than giving answers, allowing viewers to fill in gaps with their own interpretations.
Although Professor Smith clearly has the learning, most of it is worn very lightly, gently pointing readers towards sources that Shakespeare used and the views of experts through the generations as to how each play might be interpreted, although frequently this writer has her own strong opinions and theories that she is keen to share.
The book comprises a series of 20 essays of around 15 pages each considering aspects of the writer's favourite plays taken in chronological order. The ordering can be significant, as it not only alters our perceptions of the writing, for example knowing that The Tempest was a piece written in the days of maturity but also completely alters the view of the Histories, since we now tend to regard them as a carefully choreographed sequence, which was never the original intention.
Inevitably, there must be omissions and most of them are of the lesser performed and regarded plays, although Henry V and As You Like It both miss out while Professor Smith is an unexpected fan of The Comedy of Errors.
There are many new insights, some of which seem very radical, for example few will previously have regarded A Midsummer Night's Dream as a sexual romp rather than a paean to marriage.
Similarly, it is fascinating to view Romeo and Juliet as a tragedy with the unusual introduction of the little-known concept of "evitability".
In the singular essay on Hamlet, history, tradition and performance, Freud and family plus so much more all get a look in as potential insights into the mind of the playwright and meaning of what is now the most popular play in the canon.
In bringing the works of Shakespeare to life, Emma Smith draws on a wide range of cultural references as well as considering the historical background.
Although many of the old favourites are brought into play such as Dr Johnson, Shaw and A C Bradley, there is also a wave of most unlikely candidates to illuminate the writings of the greatest playwright that has ever lived, everyone from Walt Disney to Germaine Greer, Friends and the American Psychiatric Association.
Every one of these essays is enjoyable, while they also illuminate and challenge making this a worthwhile purchase for everyone from rival academics through avid theatregoers to those with a more casual interest in the works of William Shakespeare.
Reviewer: Philip Fisher