This Island's Mine
Philip Osment
Ardent Theatre Company in association with the King's Head Theatre
King's Head Theatre
–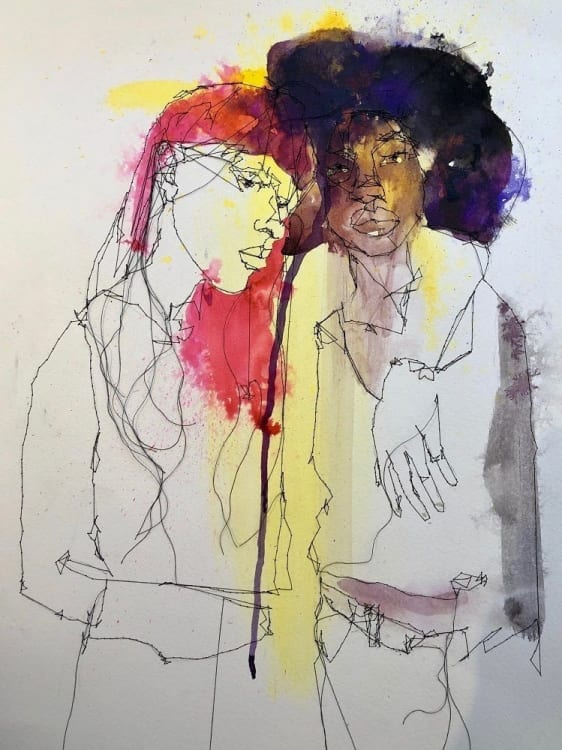 Philip Osment's play This Island's Mine is getting a well-deserved and much overdue revival at London's King's Head Theatre.
Its début production in 1988, directed by Osment for the ground breaking Gay Sweatshop, received wide acclaim and, given the work's timeless resonance, it is hard to see why it has taken thirty-one years to see it back on stage.
Set in the shadow of HIV/AIDS and Section 28, the Tory legislation prohibiting the promotion of positive representations of homosexuality (for which David Cameron later apologised), This Island's Mine is about love, belonging and stigmatisation.
The multiple storylines run across countries, decades, families and generations, held together by the common thread of each character knowing what it is to be seen as different and treated unfavourably because of it.
Gently comic, it is a cleverly constructed, complex matrix of narratives that defies summation.
Through the intertwined stories of Marianne and partner Debbie, Selwyn and partner Mark and the 17-year-old Luke who runs away from home to stay with his estranged Uncle Martin in London, the play presents a picture of same-sex love and life with the ever present undercurrent of tacit discrimination, explicit homophobia and threat of gratuitous beatings.
Alongside is the story of Martin's landlady, the elderly Austrian Jewish refugee Miss Rosenblum.
She is visited by the ghost of a former tenant, the exiled Russian aristocrat Madame Irina, and together they provide a story of exclusion through enforced re-settlement and the need to have a home.
In amongst these coiled storylines are rehearsal scenes from Shakespeare's The Tempest, in which Selwyn is playing Caliban, the director wanting him to big-up a West Indian accent oblivious to the offence.
The Tempest's themes of banishment, freedom and dispossession leak back and forth into the central narratives with a poetic grace, the motifs of racism and servitude appearing in the story of Jody, Marianne's childhood friend, which revolves around being black and the daughter of the family servant.
Osment has the characters narrate settings as well as deliver lines. As a device, it is an economic one that allows the action to move swiftly between scenes and director Philip Wilson takes full advantage.
The cast work hard to make this look effortless. Amongst them are Connor Bannister, who is endearing as youthfully enthusiastic Luke, and Theo Fraser Steele, who knows well how to handle a comic line, is excellent as his gay Uncle Martin and also as the more sober Stephen, Marianne's father.
Now that Ardent Theatre has rediscovered This Island's Mine, I expect (and hope) it won't be thirty-one years before it comes round again because it speaks to us now as much as it did in 1988.
As a society, we may have moved on a lot since Osment put pen to paper but it serves as a lyrical reminder of our communities that have presence without acceptance.
There is a captioned performance on 31 May and Q&As on 2 June after the matinée and 8 June.
Reviewer: Sandra Giorgetti