This Place We Know: Terrorism
Kenny Emson
Bush Theatre
Room 56, Dorsett, Shepherd's Bush Green
–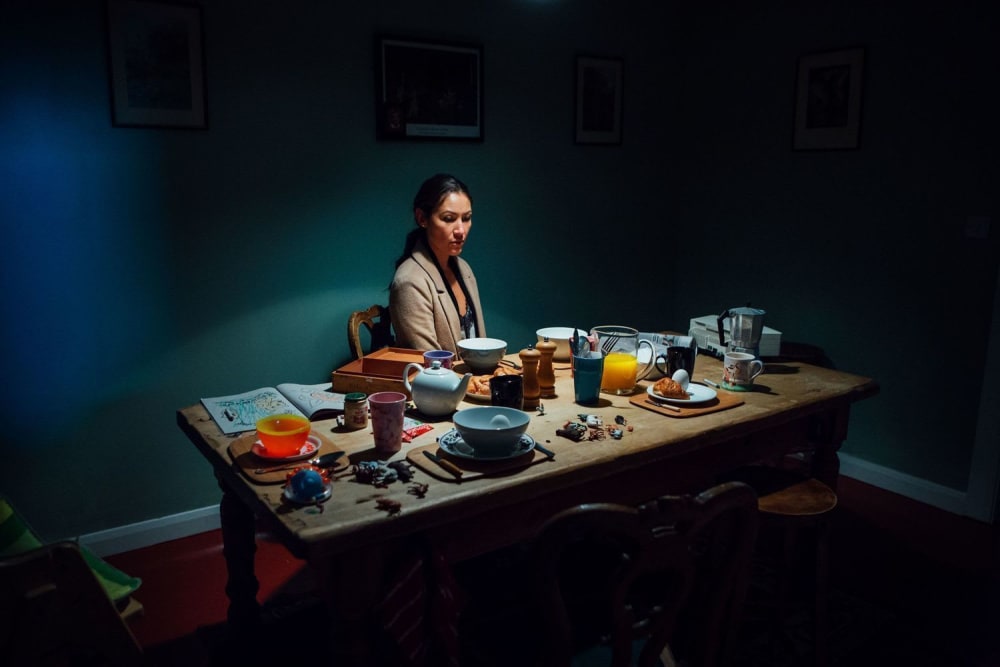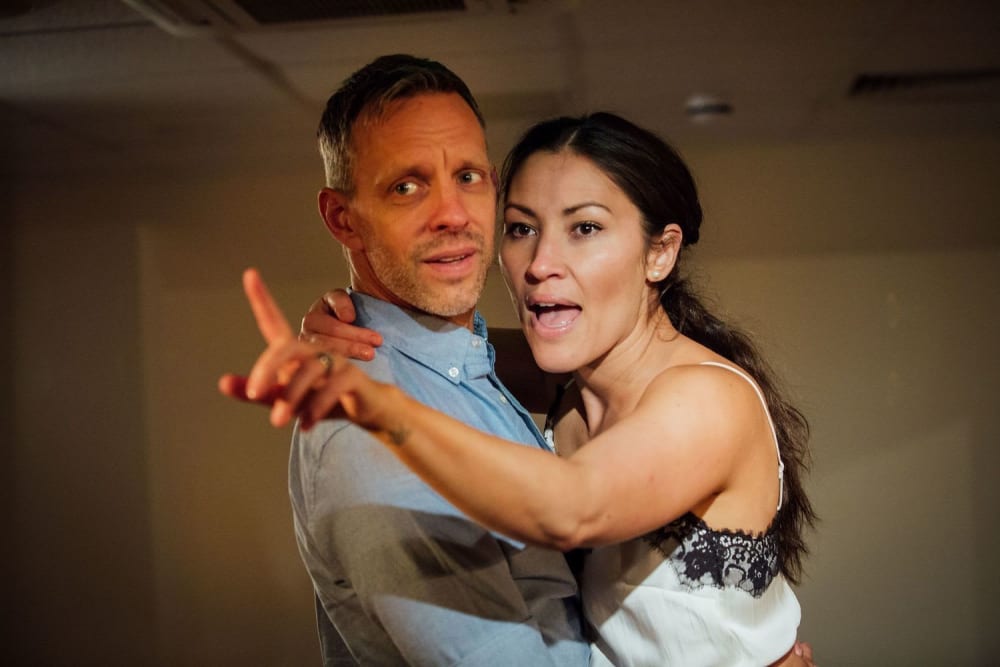 Even though they only moved into their new premises five years ago, the old library building on Uxbridge Road is currently undergoing major refurbishment, leaving the company to tour around the district rather than hibernating.
This Place We Know is a short season of six plays designed to let the Bush use local venues for site specific work intended to show Shepherd's Bush life to the locals.
Terrorism is set in a dreary bedsit where we witness the arrival of a handsome duo. Initially they act like bad spies but soon enough, we realise that English Nadia and Canadian Daniel meet for other equally nefarious purposes.
The couple played by Eleanor Matsuura and Trevor White are married but not to each other, adding to the excitement of their rendezvous but also bringing stress to a relationship, which is ruled by their very own 11 Commandments.
Despite the pressures, they meet faithfully every Monday for three years in a play with echoes of Harold Pinter's Betrayal.
Effectively, this 70-minute drama shows the life cycle of an affair between a clock fixer and businesswoman from lust through love to uncertainty and eventual regret.
This roller-coaster ride can be moving, irritating, amusing but above all truthful, as we look into the hearts and minds of a mismatched pairing who are looking for different things from their illicit liaison.
The actors are pitch perfect, drawing laughs and tears at appropriate moments, thanks to a well-paced text given a strong production by director Eleanor Rhode.
Sadly, at the moment, Terrorism is only running for six days so rush to Shepherd's Bush Green or pray for a revival.
Reviewer: Philip Fisher