This Sh*t Happens All The Time
Amanda Verlaque
Lyric Theatre, Belfast
Lyric Theatre, Belfast
–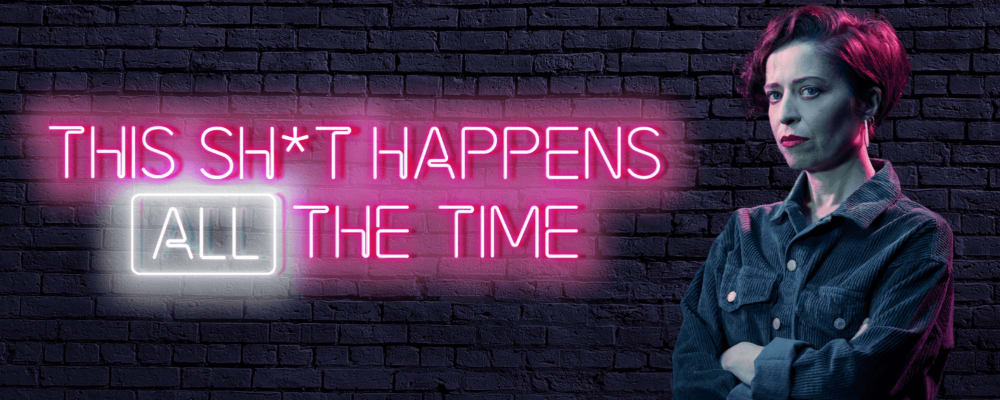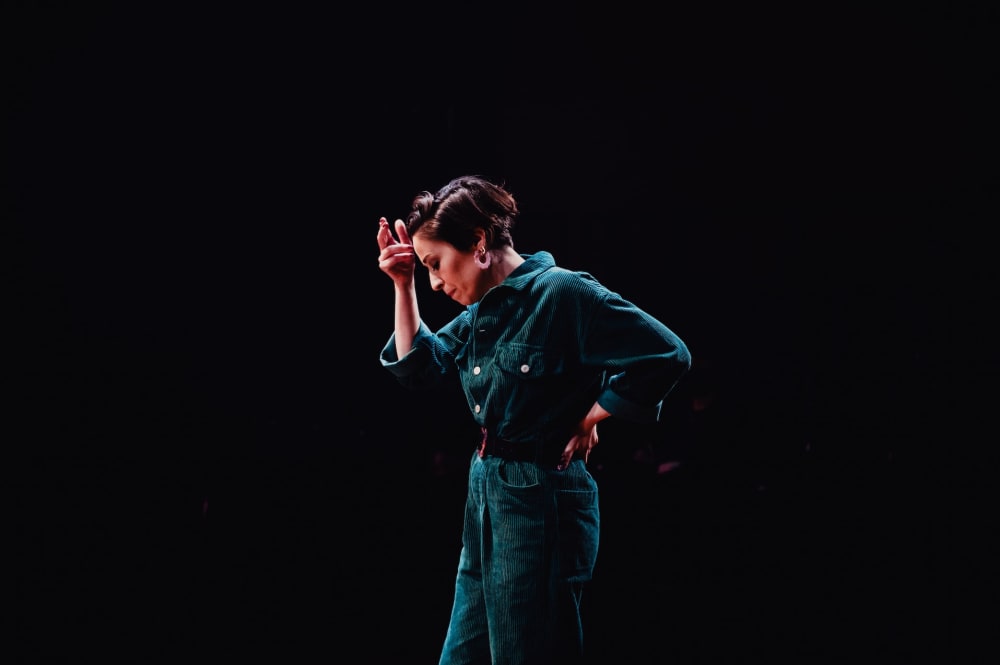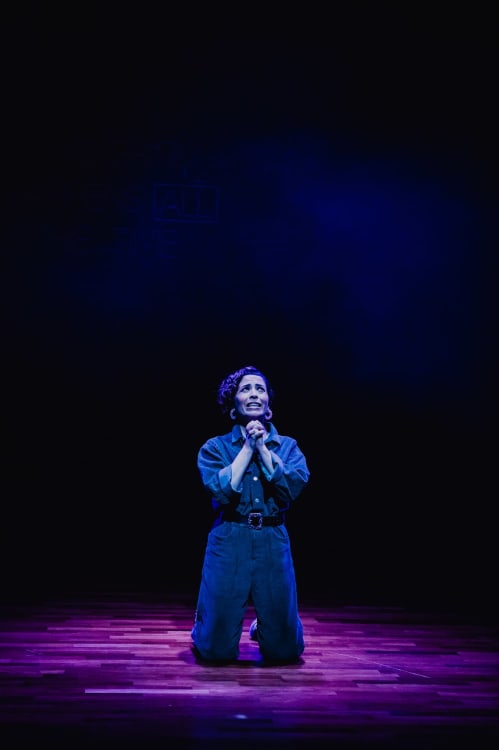 A powerful, provocative monologue, Amanda Verlaque's This Sh*t Happens All The Time at the Lyric, Belfast poses a question that ought never have to be asked: why should love provoke violence?
Compact and concentrated, Verlaque's second play underlines the promise shown by her debut, Distortion, a caustic exposé of hypocrisy at the heart of Northern Ireland's politics. As then, This Sh*t Happens All The Time shows her to be a writer who interrogates the political from the perspective of personal experience with the courage to tackle issues head-on and the creative nouse to transform the ensuing debate into satisfyingly hard-hitting and entertaining theatre.
Presented as part of Imagine! Festival of Ideas and Politics, This Stuff Still Happens (as it was demurely referred to on a local radio interview) is set in Belfast in 1992 and based on Verlaque's own experience of coming out as gay, falling in love and having her life threatened by her new lover's homophobic ex-boyfriend.
It's a tale of isolating threat and terror at a time when Northern Ireland's religiously-accented opposition to homosexuality was undisguised, and its tentatively emerging LGBTQ+ community unprotected by law. Though much has changed—albeit with glacial slowness, same-sex marriage in the region legalised only as recently as 2020—little seems to have materially improved, homophobic hate crimes increasing by 26% in 2021, as Verlaque's portrait of herself as a young woman puissantly points out.
Her writing is marked by a savvy sharpness of economy, a sure grasp of technique—most secure in her quicksilver facility for cinematically morphing through time and between locations and in her examination of the poisoned ménage a trois under her microscope.
As polemic, it is a provocative argument couched with controlled intelligence and voiced with discrete anger. Only the somewhat awkward ending—a direct entreaty to the audience, "What are we going to do about it?"—strikes a clumsy if appreciable note, its pertinence and assertion of wider responsibility undeniable.
Verlaque is well served by the personable Caoimhe Farren's nuanced performance as a young student discovering herself and the uncomfortable reality that the opposite of love is hate. It's a nimble display underwritten by subtlety and sensitivity, all the more admirable for its humour and culminating in a note of defiant dignity.
Director Rhiann Jeffrey creates a slick, fluid production, Sarah Jane Shields's lighting dextrously shifting between locations on a bare set with the play's title in neon looming large on a back wall as a constant and deft reminder of Verlaque's appreciable complaint.
Costume designer Erin Charteris punningly clothes Farren in dungarees, Garth McConaghie's discrete sound, laced with early 1990s dance music, adroitly inks in emotional tone and temperature.
Verlaque's next play is eagerly awaited.
Reviewer: Michael Quinn