This Was a Man
Noël Coward
Finborough Theatre
–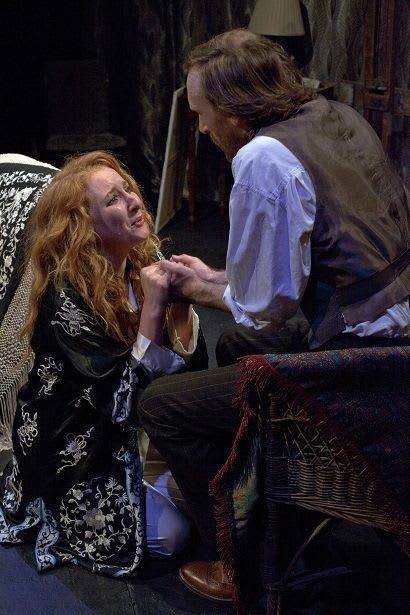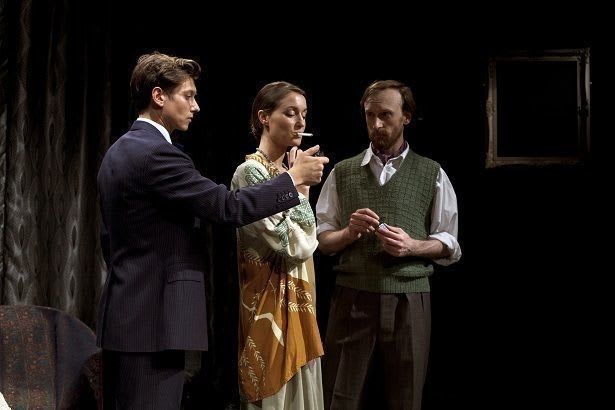 Considering that this is a play written by an unknown writer in his mid-20s which is only receiving its professional UK première almost 90 years after it was written, This Was a Man is pretty good and certainly holds the attention for the best part of a couple of hours.
It helps that the unknown writer was soon to become a household name as one of the finest of his generation.
The reason for the belated appearance on the side of the Atlantic was the Lord Chamberlain in his capacity as censor, i.e. protector of the public morals.
While the tale of adulterous infidelity, which might easily have been entitled Private Lives, would seem so tame as to get a U certificate in any 21st century cinema, in the 1920s the idea that a married woman could be a sexual animal was so scandalous that minor cuts would have made no difference, so the play had to be banned.
At first sight, lank-haired society portrait artist, Edward Churt, played by Jamie De Courcey, in whose studio much of the drama takes place appears on the surface to be the protagonist. In reality, it is the two leading female characters who have the best roles and give the strongest performances for actor turned director Belinda Lang.
Dorothea Myer-Bennett is Edward's fallen wife Carol, a voluptuous redhead who escapes the boredom of marriage to a man whom she believes to be equally unfaithful by embarking on affairs with a stream of married men.
When cornered, her combination of belligerence and wounded defensiveness sounds unlikely but is absolutely convincing.
Georgina Rylance has a smaller role playing Zoe St Merryn, Edward's soul mate and, if his wife's accusations are true, former lover. Such is this fine actress's stage presence that one hangs on her every wise word.
The other major role is taken by Robert Portal. He has the tricky job of transforming into an innocent who is also a crushing bore. Impeccably respectable former Army officer Evelyn (Evie) Bathurst seems to have been written more as a cypher than a human being in order to tempt and then shame Carol, which he doesn't quite carry off.
The play boils up to a nice dramatic finale, although as tempers get heated there is rather too much volume for such a small space.
Designer Simon Kenny does yet another Tardis job at the Finborough, drawing his audience into the drama with a simple but effective set and some gorgeous costumes for the ladies.
Belinda Lang generally gets the most from this "new" work although she unintentionally ignores the bulk of the audience in the thrust, a couple of times asking key actors to perform facing away from them for long periods.
This Was a Man may not be a classic but it is a good play from such a young man and will definitely justify a trip to Earl's Court for an opportunity to see a previously unknown work that prefigures so much that was to follow from The Master.
Reviewer: Philip Fisher