Three Days in the Country
Patrick Marber, a version of Turgenev's A Month in the Country
Lyttelton Theatre (National)
–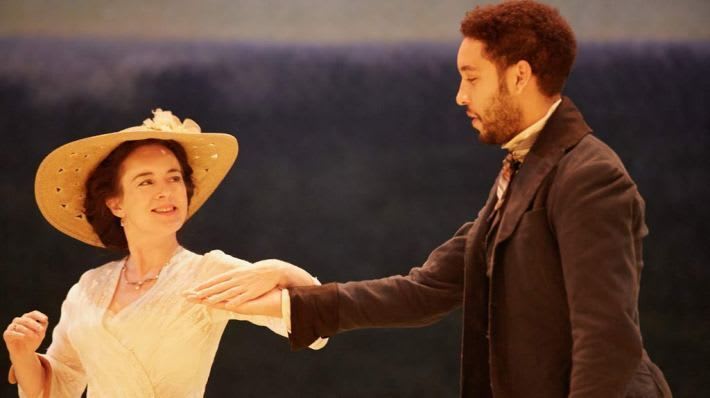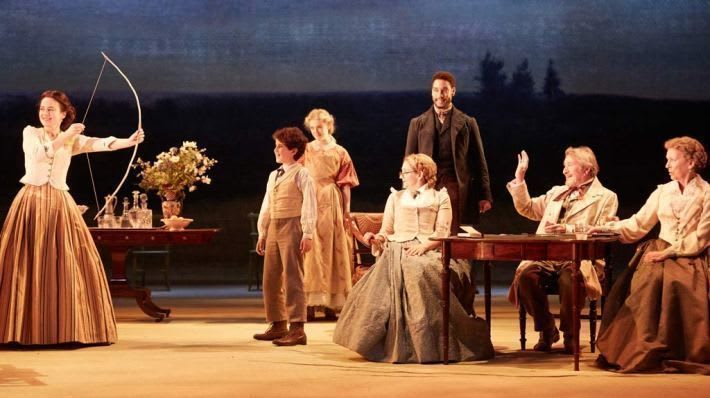 "No one dies of love, do they?" That single question characterises this lovely 2¼-hour adaptation of a Russian classic.
The mathematically-minded might wonder whether they will be short-changed by Patrick Marber's adaptation of Turgenev's great work, written around 1850 but banned by the censor and not seen on stage until 1872.
Where the Russian offered theatregoers A Month in the Country, visitors to the National Theatre are only able to feast on less than 10% of that span.
In fact, Three Days in the Country, which Marber directs himself, might cover an abbreviated period but is a delight.
Not only does Marber work overtime in his dual role but so does Cupid in a play that heartrendingly depicts a Russian household suffering from a collective dose of unrequited love that even Chekhov might have envied and sought to emulate.
The scene is set by Mark Thompson's design, which manages to combine old and new. The former features painterly images that might owe something to Seurat or Manet. The modern comes in the form of a series of floating glass screens behind and under which silent observers sit watching the rich behaving badly.
It is rare to see even a contemporary movie featuring quite such a pressure cooker of passion as this wonderful re-working of Turgenev's classic.
The lady of the house, Amanda Drew's flirtatious Natalya Petrovna, might be married to the owner of an estate covering 20 square miles and "1,000 souls" (a hirsute dolt played by John Light) but she is far from satisfied with her luxurious lot.
First, she is the object of the passionate devotion of Rakitin, her husband's best friend and a kind of precursor to Uncle Vanya played by Life on Mars favourite John Simm, who shines during a glorious pivotal speech about love, lust and parental/marital responsibility.
However, she also falls for the handsome young tutor. That is far from unusual, since Royce Pierreson as Belyaev has the capacity to drive any woman wild.
While Natasha should know better, she still suffers but so does the serving girl and, more significantly, the lady's pretty 17-year-old ward (and half-sister from the wrong side of the blanket), Vera, played with spirit by Lily Sacofsky.
To lighten the tone, Patrick Marber ensures that the lustful hysterics are broken by comic moments. Most of these centre on Mark Gatiss's ungainly doctor whose hilarious marriage proposal is a comic gem that drew spontaneous applause from the opening night audience.
The acting ensemble is uniformly excellent with Amanda Drew perhaps making the biggest impression when her serene character finally collapses under the burden of bitter disappointment.
The National has swiftly got up to speed under Rufus Norris and Three Days in the Country should be a palpable hit.
Reviewer: Philip Fisher