Three & Four Quarters
Javier de Frutos, Didy Veldman, Luca Silvestrini, Mats Ek
HeadSpaceDance
Linbury Studio Royal Opera House
–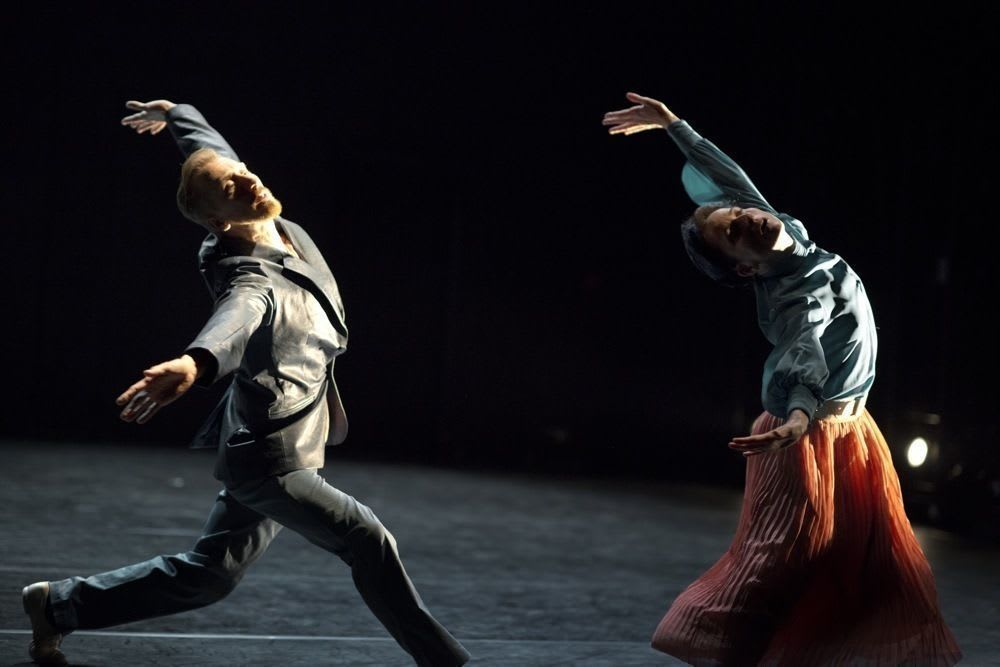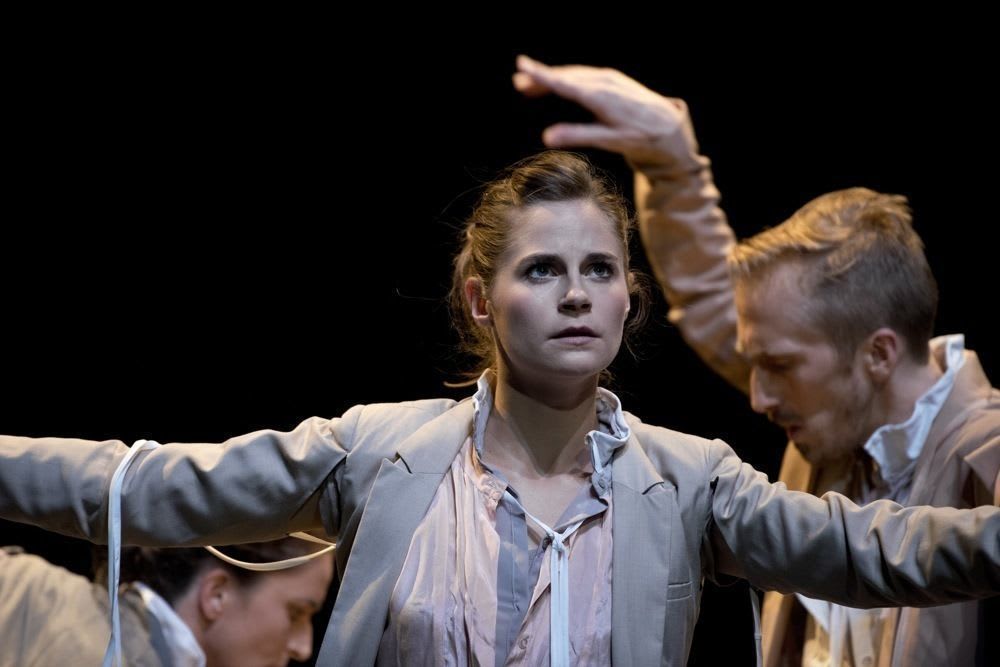 What a marvellous start to the autumn season at the Royal Opera House albeit in the Linbury Studio: the debut of a new company, HeadSpaceDance, in a charming, intelligent, scintillating sixty-minute programme of four (six if solos are counted separately) shorts that does not outstay its welcome.
HeadSpaceDance is the brainchild of British dancers Charlotte Broom and Christopher Akrill, who, after some twenty years in the business, dancing with Cullberg Ballet, Northern Ballet Theatre and in many ROH2 productions, have taken the reins in a new venture as dancers, curators and producers.
Calling on their contacts over the years they have commissioned not only a trio of world premieres from Javier de Frutos, Didy Veldman, and Luca Silvestrini, but have also had Mats Ek rework his 1991 duet Light Beings for them.
On the evidence of this their first bill of works, Three & Four Quarters, the future promises well. Joined by Clemmie Sveaas (with whom they performed in Javier de Frutos's The Most Incredible Thing) in a dancer-led collaboration of solos, duets and trios Broom and Akrill showcase a diverse dynamic and witty range of performance and choreography.
Javier De Frutos's opening number for them, Studies in M to Bach's Concerto for Oboe and Violin in C minor, is outstanding, and they perform it outstandingly: beautiful, lyrical, bursting with movement and ideas. The evening is worth it for this alone.
Three cygnets in layered silk skirts, shirts, jackets with dangling ribbons in pale shades of grey, pink and cream, dance together, bodies undulating, wonderful épaulement, precise head movements, feathery hands. Fluid, graceful, but inseparable, three as one… until one breaks away, and looks with curiosity on the world beyond.
Lights go up, they stand and look at us, fearful, inquisitive, the clock ticks, they retreat to the back. And start over again, together … until one breaks away… and repeat… until they become individuals and go their separate ways. Tentative steps evolve into an exploration of movement—movement as soft as breath.
Luca Silvestrini's trio, After the Interval to his own sound design, has them in confessional mode, and the faux Q&A is acute. A piece about what it is to be a dancer, putty in the hands of demanding choreographers, agents, dismissive casting directors, is astute, funny, revealing, and impressive dance theatre.
All those rude demands and still to have the grace to carry on. Characterization and motivation as well as technical brilliance is the big ask. So many characters to learn, huge repertoires to absorb, bodies to maintain, and the misconceptions of the public to address. Not easy.
The preparation of the stage, the mechanics of taking a bow, the warming up, the marking of steps, the nuts and bolts and sweat behind the finished product. The passing on of experience, the generous self-mockery—what do we have to pass on—artistic weight… maturity versus young energy. Hmm...
As the 'oldies' talk and reminisce, impatient young Clemmie walks off, and they demonstrate what they can do to Brahms Six piano pieces. Twenty years of partnership does count for something. They can still pull out the stops.
Didy Veldman's solos for each dancer, In The Skin I'm In 1-3, self-absorbed, dance school exercise solos, reveal their inner workings: "Didy asked us to write down a five-minute stream-of-consciousness blurb of whatever thoughts or stresses we had, and created solos for each of us based on that text." Too literal perhaps, but the performances are honest and sincere.
Charlotte's (this was very much an intimate first name terms evening) solo to Alexander Balanescu's Aria from Maria T has her multitasking, thinking out loud ('did I book those tickets?'), tumbling, rolling, falling over on a spread out white quilted sheet, dragging, pushing and bunching it up into a meringue cloud.
Christopher's is a dreamy fidgety twilight solo to Eric Satie's Gymnopedies No 3. He slides, slips, his feet squeak, he balances, and he eats, blowing up the emptied plastic bag and sending it across the stage.
But Clemmie's solo is less self-absorbed, more lost in the music. To Alexander Balanescu's Empty House Space from Maria T her body becomes a musical instrument. Moving along a strip of light that becomes a musical stave, she is at one with the sonorous strings. Elegant, expressive, volatile, agile, mobile, a vessel for the music, she walks the line.
The final Mats Ek piece for the two principals plays on their age, over which their dancing triumphs ecstatically. In Sunday best, pleated skirt, prim blouse and frumpy hat for her, leather jacket for him, jazz shoes for both, to Sibelius's Andante Festivo organ sounds these are happy clappy people, Shakers perhaps.
A superb evening of panache, personality, standard and style. High production values from set designer Fabrice Serafino, lighting specialist Simon Bennison and everyone involved. Great value for money. Laurels all round. And more power to their elbow. I hope they can keep it up.
Reviewer: Vera Liber