Three Tales of Life and Death by Craig Lucas
Craig Lucas
Assembly Rooms
–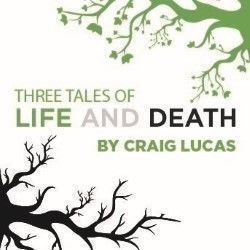 This production has great credentials and there may well be something good hidden beneath this hour-long two-hander but, as the piece stands, it is confusing and feels slight.
If nothing else, there is a lack of narrative drive as Richard Kline and Pamela Shaw tell relatively random stories of Jay and Grace.
The rationale appears to be that two people who got to be senior citizens in New York meet in limbo.
There, they view their lives in episodic fashion, using their earthly bodies at the time of death to re-enact younger days. Videos of TV shows in between scenes may be intended to set the time, although this is not made clear.
Reviewer: Philip Fisher