Threeway
D C Jackson
The Invisible Dot
Pleasance Courtyard
–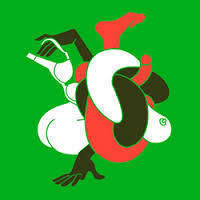 D C Jackson is a well-regarded Scottish playwright who has come up with an idea that could have been the basis for a worthwhile play but somehow the premise doesn't come off, despite the recruitment of a top cast.
Brian Ferguson's layabout Andrew and his partner, a nurse called Julie played by Gabriel Quigley, decide to spice up their lives by bringing in a stranger for a night of sex in their adopted Glasgow home.
Joe Dixon as Londoner Mark seems more assured with the concept than the couple from Dingwall but he is as thrown as they are by a strange turn of events.
As in so many twee movies, the trio swap bodies, theoretically leading to great comic japes and even a little philosophical debate. What transpires tends to be confusing rather than enlightening.
Somehow, once the initial idea has sunk in, very little is developed for the final hour of an overly-long play that might have worked better as a half-hour sitcom.
Reviewer: Philip Fisher