Timon of Athens
William Shakespeare
National Theatre
Olivier Theatre
–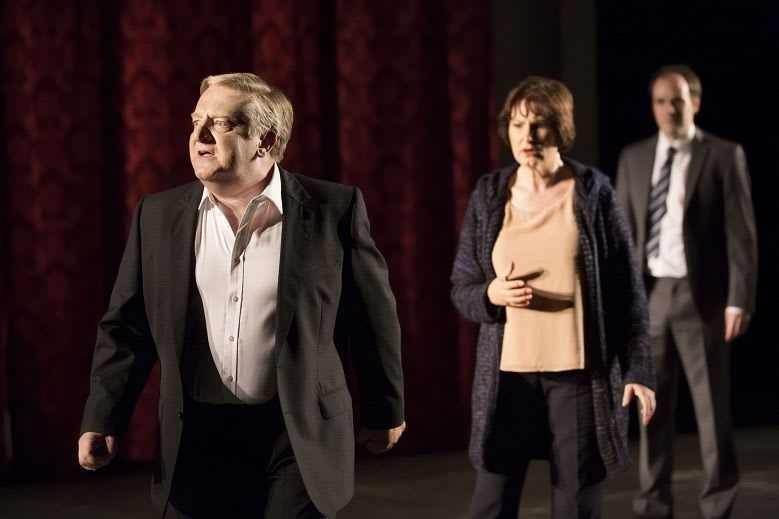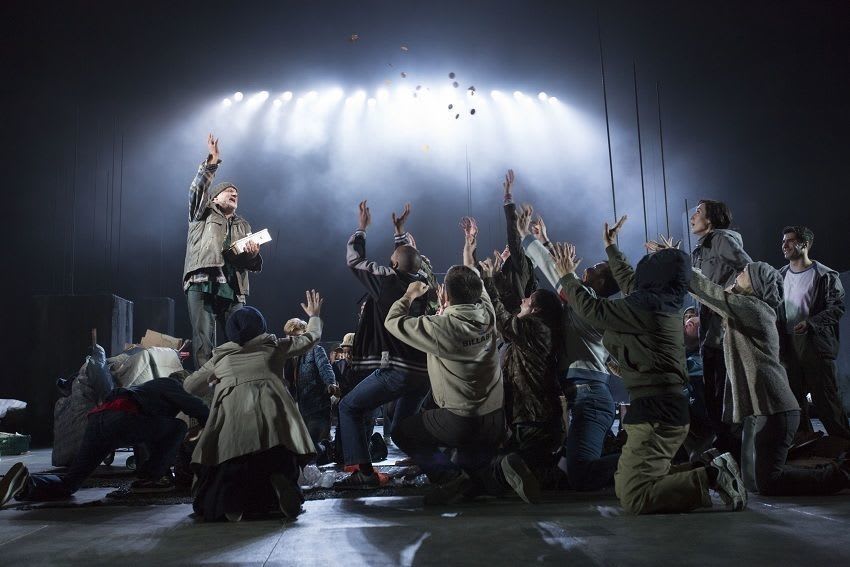 At his best, Nicholas Hytner can transform what is generally recognised to be a relatively substandard play into an evening of theatrical magic.
It helps when you can cast the incomparable Simon Russell Beale in the leading role of an Athenian artistic benefactor whose travails are thrust into the milieu of today's double-dip London on the skids.
Timon of Athens is an almost biblical parable railing against capitalist greed at the turn of the 17th century, which instantly has parallels with our own experiences since the crash of 2008.
Following a brief glimpse of the kind of tented village of protest that captured headlines earlier in the year, the early scenes are played out in lavish settings characterised by designer Tim Hatley with visions through a large rectangle showing classical and modern art, contemporary ballet and views through windows on to appropriate city backdrops.
This is where Timon is lauded by a large group of inconstant, unctuous hangers-on who will love their benefactor for as long as his money lasts but not a second longer. However, like so many over the last few years a life of luxury founded on bank finance can disintegrate instantly, even for bankers.
Shakespeare and the Beatles have separately concluded that "Money Can't Buy Me Love" and poor, put-upon Timon learns this lesson the hard way.
Despite protestations that "I'm wealthy in my friends", they disappear faster than hundred metre Olympic finalists as soon as the cash dries up. The only person willing to speak the truth in the happy years, Hilton McRae playing Apemantus is so sour that his views are hardly welcome.
To be fair, Timon might be deserted by all of these so-called friends but gets noble support from Deborah Findlay playing in his steward Flavia (rather than the usual male Flavius) and a trio of passionately loyal members of staff. They contrast with the crew of sickening sycophants, who when asked to help the man who funded their excesses for so long, have "all been touched and found a base metal".
Pleasingly for those who welcome a good dose of schadenfreude, the hypocritical former friends get their greedy comeuppance at a valedictory dinner with a delicate, nouvelle cuisine main course that left my companion writhing in her seat, in a Hytner inspiration that replaced the usual symbolic Shakespearean rocks.
In an almost melodramatic plot twist, during the interval the man of means takes on the look of an extra from Last of the Summer Wine. Now, his companions are Ciarán McMenamin's Alcibiades, a born lefty troublemaker who eventually ends up in an unhealthy coalition with the ruling elite, bringing more echoes of contemporary Britain.
Having hit rock bottom, our bitter anti-hero discovers his own crock of gold, which doesn't make him any happier, providing its own message to those investment bankers who believe that money is the solution to all man's ills.
This is a gripping and thought-provoking evening that, in only 2½ hours, allows viewers to reflect on so much that has happened in the last four years, as well as the skill of Shakespeare even in a play that is not very highly regarded and rarely performed.
Incredibly, this wonderful evening, featuring TV's newest Falstaff in fine fettle at the head of a worthy ensemble, is part of the Travelex season so that visitors need pay no more than £12 for the majority of seats. However, once the reviews are out there may not be too much left at any price, although there will be an opportunity to see it live in cinemas on 1 November.
Reviewer: Philip Fisher