Tinderbox
Lucy Kirkwood
Bush Theatre
(2008)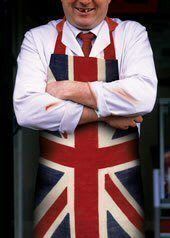 The job of an artistic director is a risky one. At the beginning of the year, Josie Rourke, still a relative newcomer at the Bush, had doubts about the future of her theatre, as Arts Council England threatened to slash the theatre's funding to levels that were not viable.
Now, she can proudly show off a newly designed auditorium that for the first time has flexible seating that permits different types of staging. For Tinderbox, which she directs herself, Miss Rourke opted for a classic proscenium arch setting the complete with plush curtains.
The problem on this occasion is what goes on behind them. Commissioning a first-time playwright is always going to be a gamble. In this case, the lady in question had written for Channel 4 series Skins and therefore had some kind of pedigree.
Sadly, despite the tremendous efforts of all involved, at present she is nowhere near able to write a sustained 2½ hour long play, let alone a comedy that was probably supposed to be a political satire.
The curtains parted to reveal Lucy Osborne's attractively designed, if very cramped butcher's shop with the counter covered by a union flag proclaiming England's World Cup victory in 2018.
This is the domain of Jamie Foreman's Saul, an arrant bigot with tedious British Bulldog qualities, in a Bradford that is almost entirely Asian and suffering a global warming February heatwave. Life is not easy, as in this dystopian future, meat is rare in every sense of the word.
Sleeping behind the counter is Perchik, a long-haired Scotsman without a passport played by Bryan Dick. By this stage, Hadrian's Channel divides the two countries, with the inhabitants of one unwelcome in the other. It transpires that he is some kind of criminal painter on the run from the authorities in the riot torn city.
Not only does he get sanctuary and a job but also the reasonably pleasant company of Saul's dumb blonde wife Vanessa, a former star of pornographic party political broadcasts for the Conservative party no less. TV's Two Pints of Lager and a Packet of Crisps' Sheridan Smith plays a role familiar from her most recent stage outing, Little Shop of Horrors, as a victim in a shop where bodies disappear.
These two inevitably become lovers under the nose of the proprietor, who constantly threatens murder or worse. Indeed, he leaves poor old Dick suspended upside down for the first five minutes of the final act.
Tinderbox in some ways resembles Sweeney Todd or even Titus Andronicus for the grand guignol of some of its bloody scenes. Where it falls absolutely flat is in the comedy since the only jokes that work are very old ones.
If one had to hazard a guess, Miss Kirkwood may have been trying to write a play looking at racism turned inside out or just a satire on multicultural Britain from the perspective of the future.
This playwright's strength is in creating some novel ideas about what might happen to our green and pleasant land. Unfortunately, having done so, she is unable to knit them into a play or create consistent characters, any kind of psychological coherence disappearing at a very early stage.
Josie Rourke provides a number of directorial touches in an attempt to rescue the day and the cast, particularly Sheridan Smith and Bryan Dick, work their socks off and in Miss Smith's case, very nearly her corset on a number of occasions. However, this is an engagement that all involved are likely to be expunging from their CVs at the earliest opportunity.
Reviewer: Philip Fisher