Titanium
Original idea and artistic direction Carlos Rodríguez, stage design and choreography Rojas & Rodríguez
Ballet Nuevo Español
Peacock Theatre
–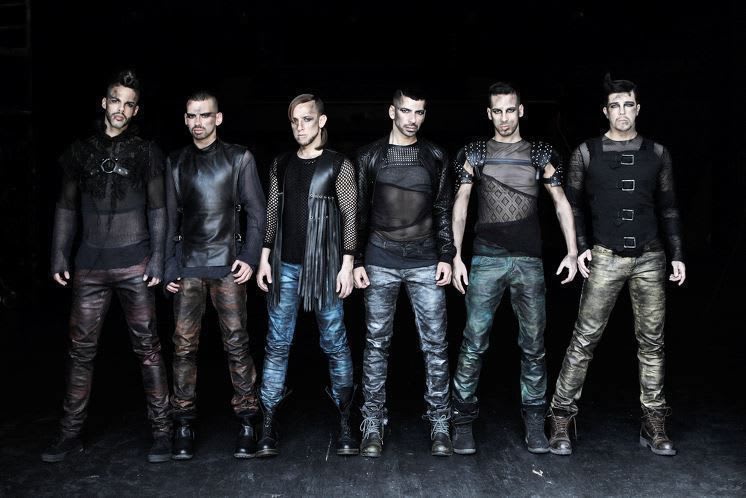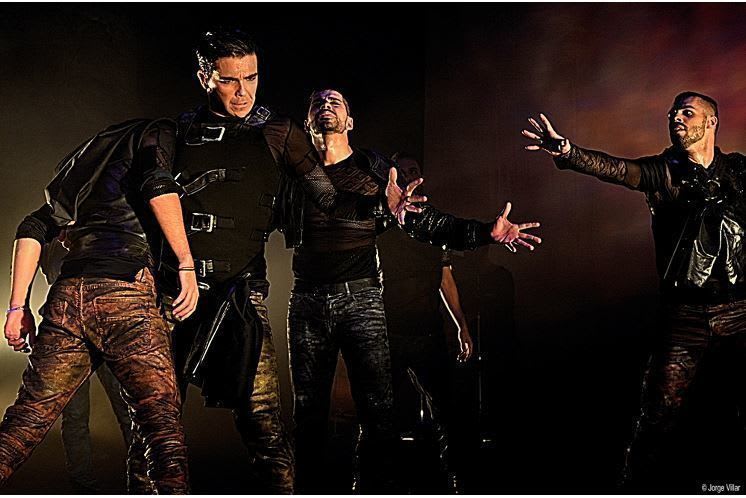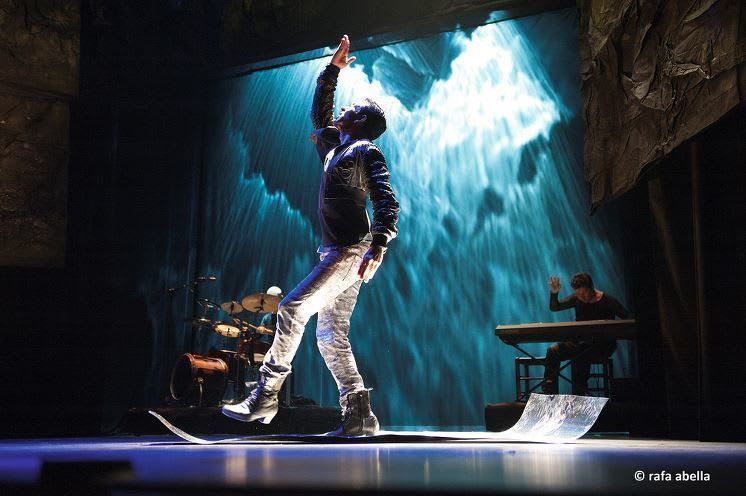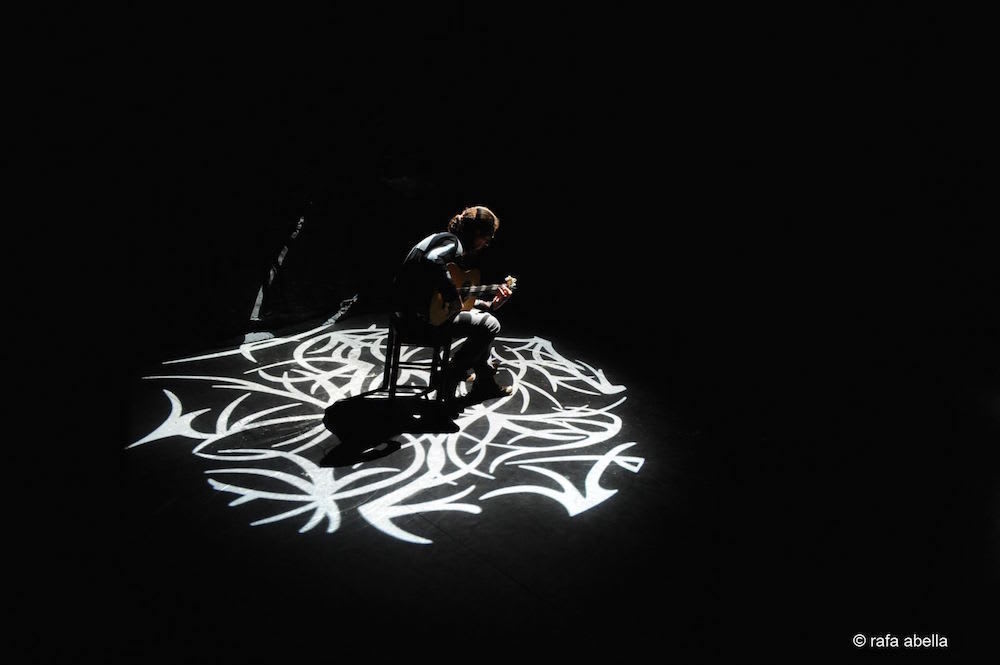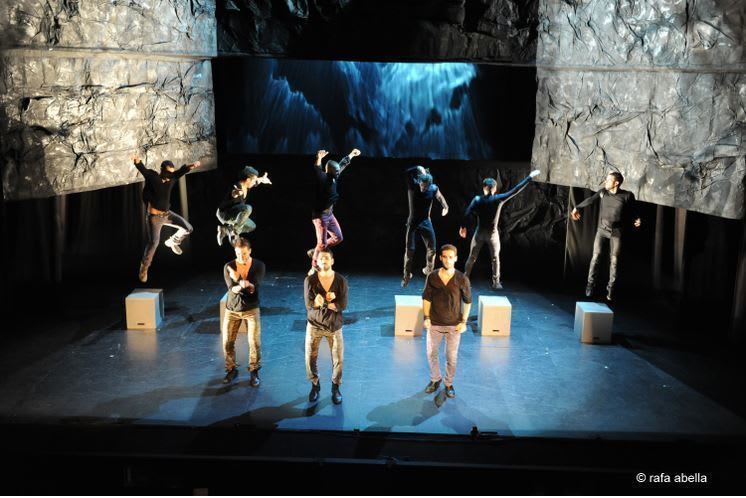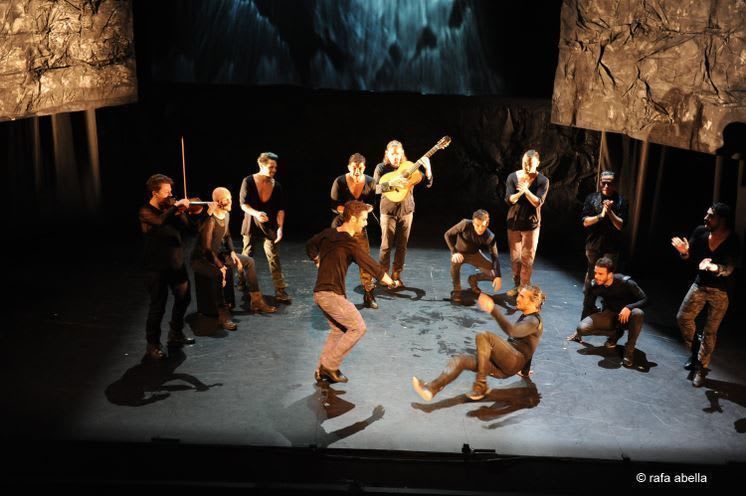 Not quite the Chippendales but close, Ballet Nuevo Español's nine male dancers look primed for a Las Vegas show. Red lighting, black set, video projection (butterflies and exploding supernova), Mad Max costumes, they come as if carved out of coal seams from deep under the earth.
There's a lot of testosterone on display. Flamenco vies with break dancing and hip-hop, three men to each group, but first we have to go through some slow-building choreographed narrative that is, to say the least, kitschy, overwrought and over-thought.
Out of the gloom a tethered figure all in black, face masked, pulling against a dozen ropes, slowly progresses across the stage. Is this Prometheus straining against his chains?
Are we in the bowels of the earth or the fires of hell? Is this the birth of the mythical Titans? Figures, grouping in portentous tableaux, release the man from his ropes, from gravity's pull perhaps, and reel them in like fisherman their catch.
The black Spiderman alien lays down an aluminium sheet; Carlos Rodríguez steps up for his amplified flamenco number, taps augmented by the cinematic score.
A back panel lifts and musicians are revealed: singer, guitarist, percussionist and violin and keyboard player. For me they are the super heroes, even though I feel no lift off yet.
The narrative eludes me. A billowing cloth covers the group. It becomes a voluminous skirt… the seas of Jupiter, of Mars? Superfluous props, including wet-look capes (not to wear but to thrash), are neither use nor ornament.
Light beams refract, guitarist Paco Cruz has his solo moment in the spot. Then back to more of the same. Aircraft noise and b-boys have a turn. Violin interacts, which makes me sit up for a moment. But the tension dips and, incongruously in view of the action on stage, for me torpor sets in again.
In any face-off between street dance forms there is spontaneity; here it has been crafted almost to death. If one is looking for intelligent investigation of fusion or similarities in dances that have emerged from the street, one only has to look to Sadler's Wells' weekend of Breaking Dance, to its flamenco season, to ZooNation, and Akram Khan and Israel Galván's Torobaka.
I'm reminded more of chorus girls than daredevil movers and shakers. Until Pol Vaquero performs a flamenco solo, and there it is, the poetry of dance, its power and magic. Aliens and macho posturing are forgotten for a moment.
And, in the last few minutes Titanium takes off when street battle takes over. Finally they fly in astonishing twists, spins and turns. If only there had been more of this sooner. The boys get a standing ovation from a half-full theatre.
The audience is very mixed: Spanish flamenco aficionado groups, families, couples, lots of young girls—hen parties will love it, undeterred by its initial slow pace.
For me the premise is more interesting than its execution. The programme notes say: 'a flamenco dancer fundamentally needs to communicate something to others and lives for that interaction with his audience'…
On that score, neither fish nor fowl, Titanium fails to deliver. Little variety, slick but soulless dance, with an eye to pleasing everyone, often pleases few. It has its moments, but one has to mine patiently for gold nuggets amongst its ninety minutes of intractable coal.
Reviewer: Vera Liber