Tomatoes Tried to Kill Me But Banjos Saved My Life
Keith Alessi
Quivering Dendrites
[email protected]
–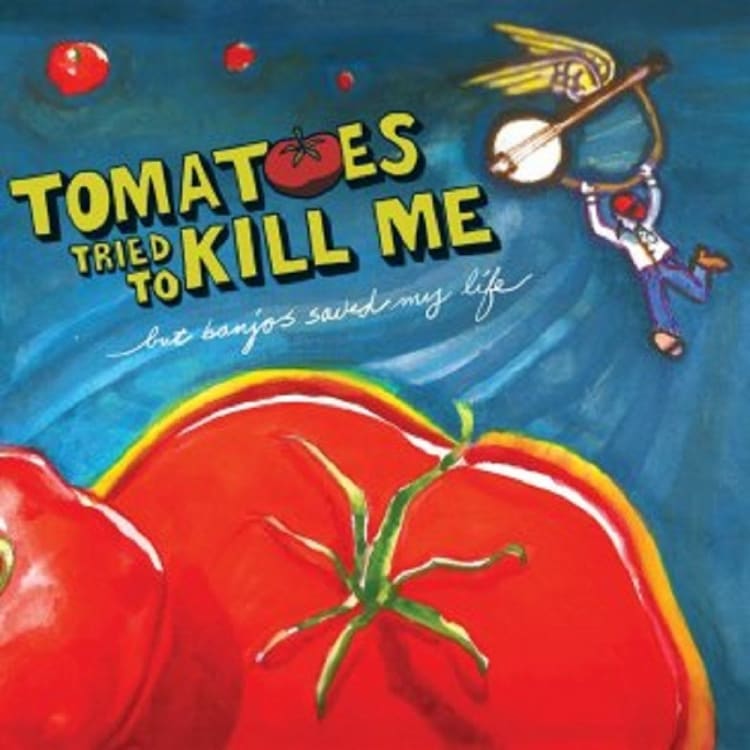 What do you call an attractive woman on the arm of a banjo player? A tattoo. Running through Keith Alessi's autobiographical one-man show, Tomatoes Tried to Kill Me But Banjos Saved My Life, are a series of jokes based around the idea his chosen instrument is regarded as annoying and players made the butt of endless jokes. Most of these gags are repeated during the show and are very funny. Particularly liked the slogan 'a banjo player will play for a dollar but stop for five'.
The son of an Italian immigrant, Alessi makes tomatoes a lifelong staple of his diet despite suffering severe acid reflux. Incredibly, and horribly, this in turn causes a rare form of cancer. But Alessi always looks on the bright side of life. He made his fortune as an executive specialising in underdog companies and looks forward, not back. Having survived chemotherapy and massive surgery, Alessi reports the aftermath—his stomach moved into his chest and having to sleep standing up—is better than the alternative. The brush with death concentrates Alessi's mind and he resolves to take seriously learning to play the banjo until he is competent enough to perform confidently in public.
Despite the occasional dark moment, Erika Conway directs with tongue firmly in cheek; this is not a show that takes itself too seriously. When Alessi announces a scene change, it involves bringing out a bowl of tomatoes. Alessi shares the amusement of the audience when he announces his decision to attend 'Banjo Camp'. Conway uses the live theatre environment to create an intimate and relaxed mood as if Alessi is chatting with us on his porch. Alessi is modest; despite his jokingly suggesting writing a 'banjo opera', it feels as though he is not showing off his abilities but content to keep us entertained by his playing.
The show is highly informative with Alessi setting out the history and significance of banjos and fiddles in helping communities develop in America's mountain ranges. There is a bit of Forest Gump's twee mottos in Alessi's positive attitude to life; he pushes the metaphor of life being a journey / road to the maximum.
Much of the show's success is dependent upon the authenticity of Alessi's approach. There is no sense of him preaching, simply telling the lessons he has learnt in a low-key, highly engaging manner. The result is a heart-warming show which is much needed at present.
Reviewer: David Cunningham