Tomcat
James Rushbrooke
Papatango Theatre Company
Southwark Playhouse (The Little)
–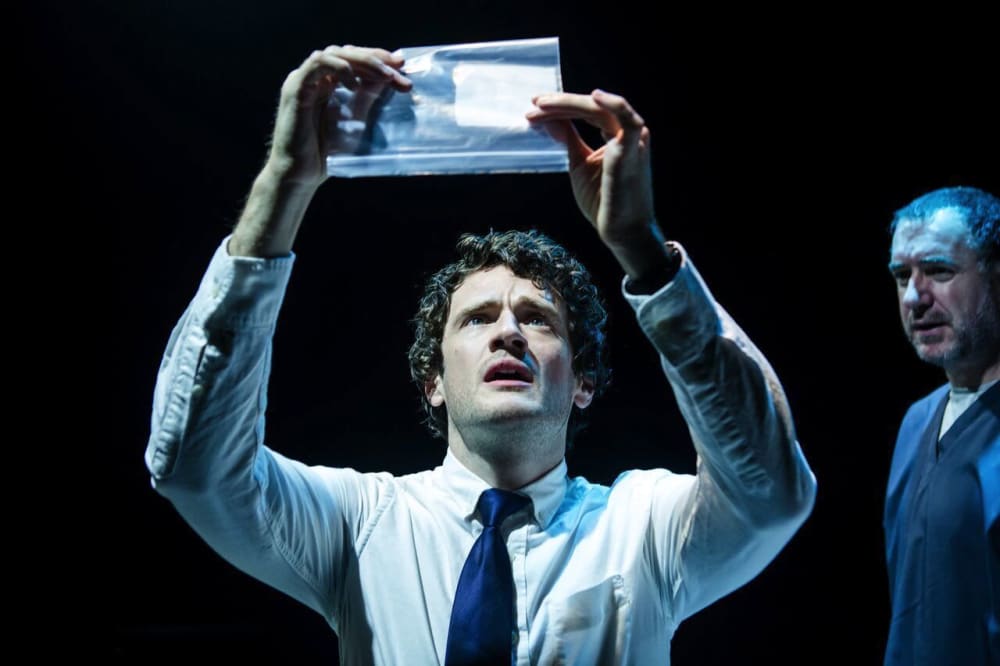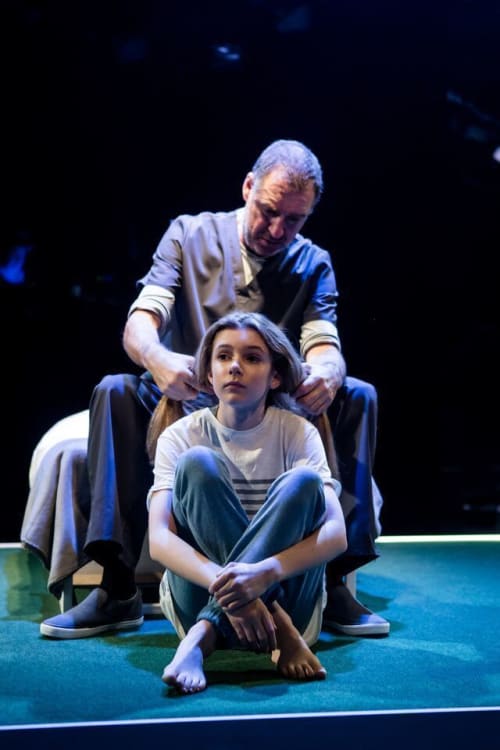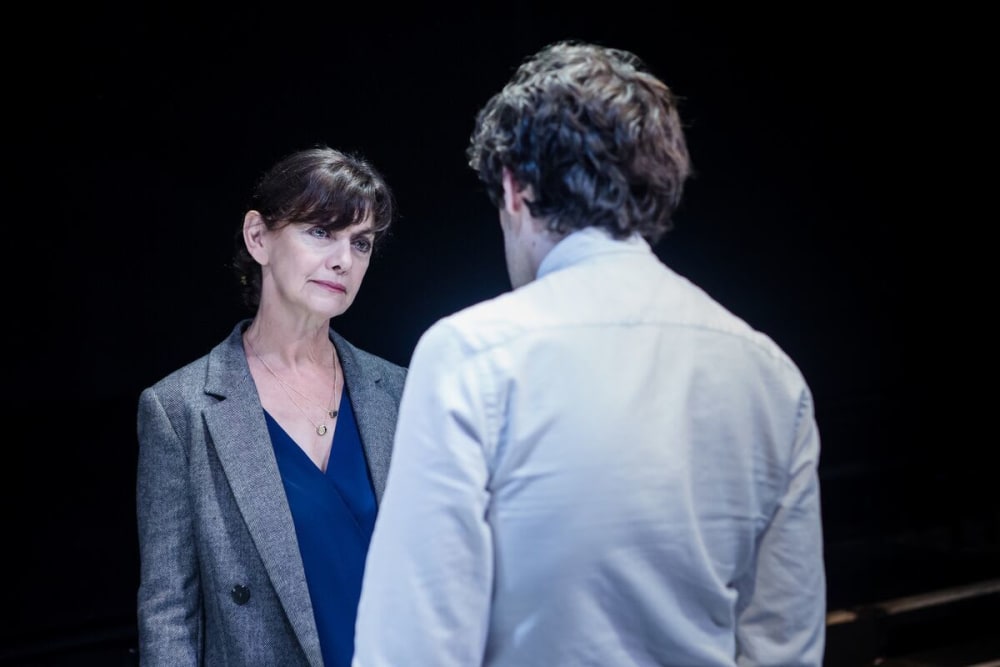 Am I your pet?" Jessica asks Tom, the man who is her carer. "You have to keep me clean, and look after me and make sure that my room is nice. I'm your pet."
She's not, of course, but this twelve-year old lives under the control of others and their constant observation, allowed out of her room only for their purposes and under strict supervision. She is not a pet or a patient but a prisoner.
The play is set a short way into the future, when genetic research and screening has made a world free of diseases and disorders: the last surviving person with Down's Syndrome has just died aged 74. Jess missed out on screening, she's an anomaly. The scientists watching on the other side of the one-way mirror think she's a psychopath: she's given to violent rages.
Jess has inherited artistic talent from her mother and what else? What makes her different? One scientist has studied her for years; now she is handing over to another psychologist to continue the research.
Caroline, coolly played by Diana Kent, seems an unemotional, research dedicated doctor but recognizes the typical behaviour of a twelve-year-old.
Replacement Charlie (Edward Harrison), so excited at taking over that he forgets his pregnant wife is going for a screening, seems much more humane. He lets Jess have coloured pencils as well as soft wax crayons to draw with, risking their points being used as weapons.
For the doctors, Jessie is a subject for research. Tom treats her as a person and the relationship between Brian Doherty's tough-looking but gently-spoken Tom and Eleanor Worthington-Cox's piping-voiced Jess is the emotional centre of the play, which gets a production as winner of this year's Papatango New Writing Prize.
While at work, Charlie argues with Caroline about Jessie, at home his wife has to deal with a scan that identifies cystic fibrosis. It used to be treated, she says; they had shorter lives but they lived, but to him, "that is not a baby; that is an unviable foetus."
This is a play that by implication asks where we are going and where we stop. It doesn't delve deeply into background or explain how Jessie knows about the world outside her clinical environment, but tells enough to make its point. It is well into its 90 minutes before situation turns into plot but strong performances engage attention as it presents its relationships.
Kate Hewitt's direction, helped by Lily Arnold's minimalist mirror-walled setting (which makes the Little seem twice its size), creates a sense of containment and instant change of location whether in Jessie's room or outside it. It brings out the humour with which James Rushbrooke sweetens his message.
Fourteen-year-old Eleanor Worthington-Cox, already the youngest ever Olivier winner for her role in Matilda, is on stage throughout, from the moment the audience enters the theatre. This is another fine performance, beautifully paired with Doherty's Tom.
As with all these characters, there is little background to explain them but, though they are there as a way of presenting a warning, this cast makes them seem a reality. Rushbrooke doesn't go in for extended discussion and Shavian argument; he leaves his audience to balance the pros and cons of "progress" and think out the ethics for themselves.
Reviewer: Howard Loxton