Top Girls
Caryl Churchill
Lyttelton Theatre (National Theatre)
–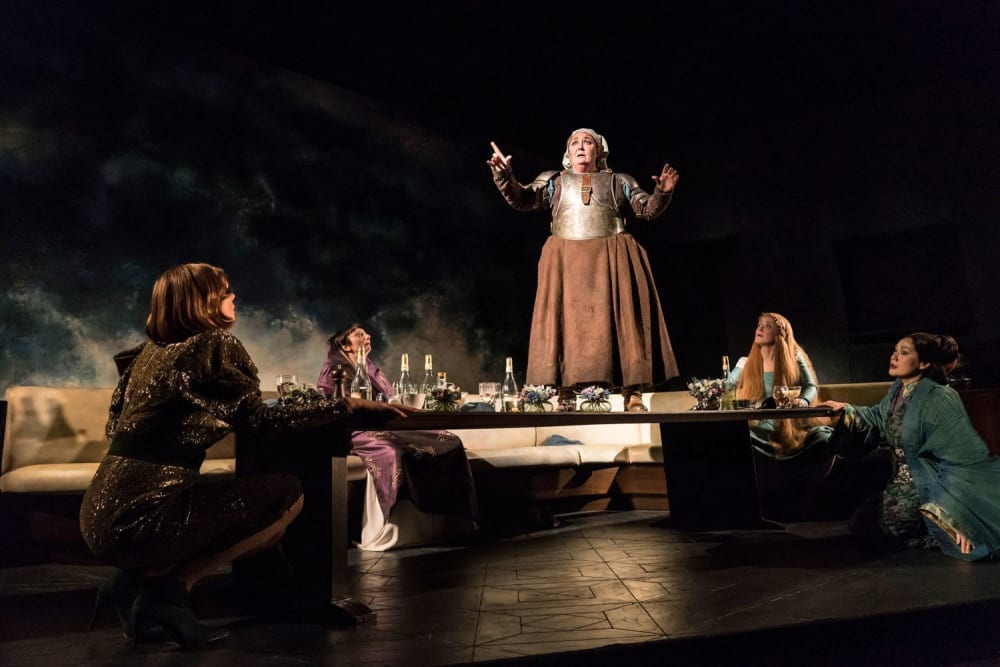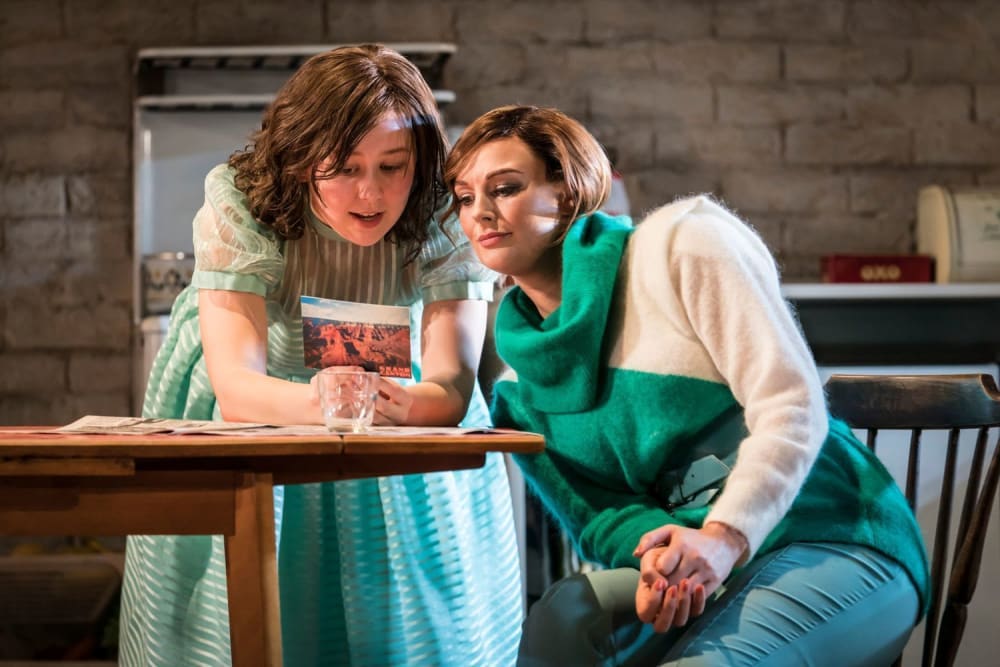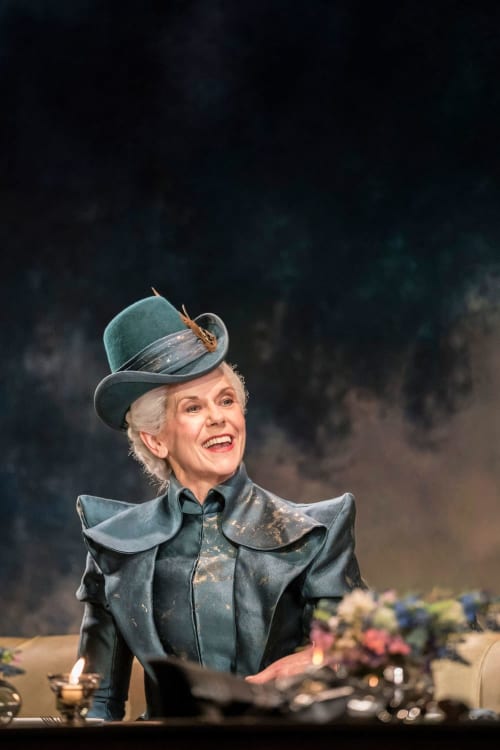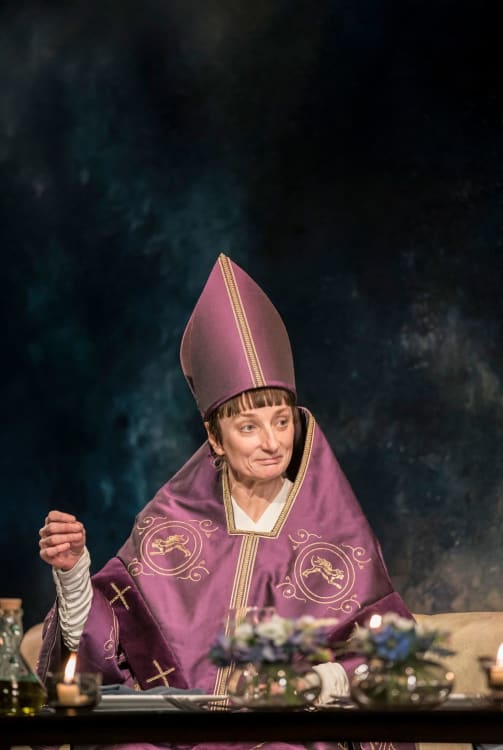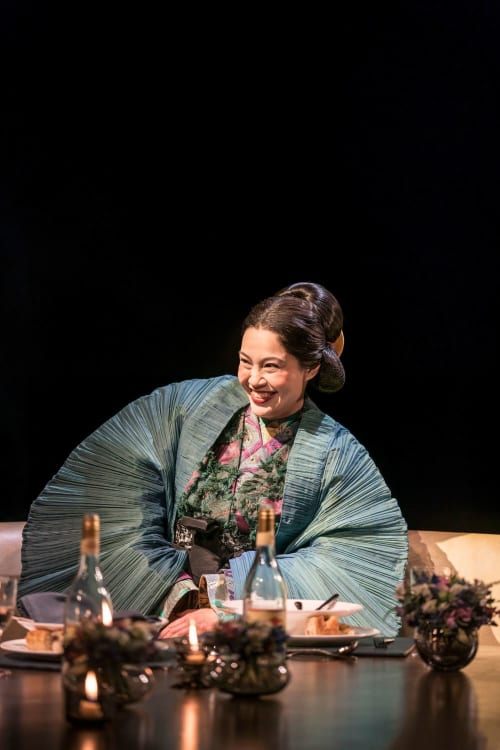 In his definitive guide aptly entitled Playwriting, due to be published by Nick Hern Books later this month, playwright and guru Stephen Jeffreys, who sadly passed away late last year, describes Top Girls as "perhaps the very best British play of the last 50 years".
Few seeing Lyndsey Turner's timely revival would quibble with that judgement and some might wonder whether the "perhaps" is strictly necessary.
Written in 1982 when Mrs Thatcher was in her pomp and the country was riven by political confrontation as it had not been at any time since until the last couple of years, Caryl Churchill's modern classic is constantly surprising.
The opening scene is played out over dinner in a modern lounge bar setting that, in the hands of designer Ian McNeil, is intended to bring to mind an old master. That is appropriate given the guests at a party thrown by Katherine Kingsley's materialistic Marlene to celebrate her elevation to managing director of a recruitment agency.
Rather than the usual hooray Henrys and even the odd Henrietta, the all-female cohort, wearing sumptuous Merle Hensel-designed costumes, crosses centuries and continents.
Dominating proceedings is Siobhán Redmond's Isabella Bird, an intrepid Victorian traveller. She finds loquacious competition from Wendy Kweh playing concubine and writer Lady Nijō and Amanda Lawrence in the role of Pope Joan, whose perfect imitation of a man took her to the top of her religion until the unexpected brought the cross-dresser back to earth with a fatal crash.
Much quieter is Dull Gret portrayed by Ashley McGuire. She modelled for Breughel and takes time to emerge from her shell before exploding into an unforgettably powerful speech. The final arrival is Lucy Ellinson as Patient Griselda, glorified by both Chaucer and Boccaccio.
They talk colourfully about the difficulties of life as women in a world dominated by men and, pertinently of pregnancy and motherhood.
Following the first act fireworks, viewers are unceremoniously brought back to contemporary reality with a bang as focus shifts to East Anglia and Marlene's niece Angie, played by Liv Hill, politely described as "clever in her own way", although anything but.
In a cramped rural setting and Marlene's swish, modern office, the rest of a 2½-hour evening compares and contrasts the life of our host with her money and shoulder pads with those enjoyed or more accurately endured by "thick" Angie and her pragmatic mum, who is constantly struggling to make ends meet.
Although the historical figures do not reappear, their spirits infuse the later stages, many of the themes that they discussed explored in a modern domestic setting. In particular, gender and power politics form the bulk of a series of fiery debates between Marlene and Lucy Black as her sister Joyce and also conversations in the workplace.
Avoiding some of the binary views of feminism seen in so many current plays, Caryl Churchill shows at least a degree of sympathy for the men displaced when women finally get to rule the roost, while simultaneously recognising that a life based on a successful career and its resulting financial security may still leave one in an all-consuming black hole.
Katherine Kingsley perfectly captures the cynicism of self-satisfied materialist careerists, as prevalent today as they were when the play was written. She gets strong support, particularly from Liv Hill as little, lost Angie and each of the actresses who so obviously enjoy themselves depicting the historical figures.
Top Girls speaks very directly to viewers today and, if one can ignore the 1980s take on gender in the workplace, is almost timeless. As Stephen Jeffreys says, this is at the very least one of the most important and (for some men uncomfortably) enjoyable plays of the last half-century and fully deserves Lyndsey Turner's well-judged revival.
Reviewer: Philip Fisher