Tory Boyz
James Graham
National Youth Theatre
Ambassadors Theatre
–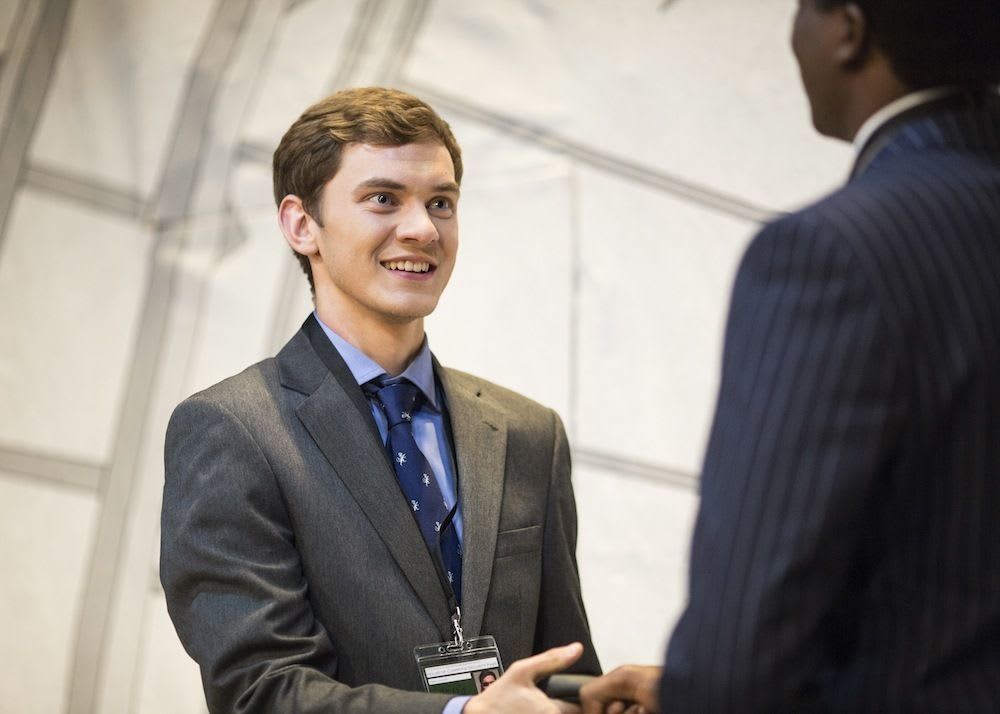 The National Youth Theatre is presenting a season of three plays. The one to see is James Graham's Tory Boyz, which is absolutely terrific, with fine performances all round and an extremely efficient production by Thomas Hescott.
James Graham had a big success with This House at the National Theatre when the Cottesloe Theatre was transformed into the Houses of Parliament Chamber.
The National Youth Theatre is reviving an earlier play which had its première at Soho Theatre in 2008 when he was 26. Tory Boyz is a first rate political comedy, which asks two good questions. The first is: if you go into politics, does it really matter whose side you are on? Left or Right? Which is better for your career?
The second question is: if you go into politics and you want to go high up the ladder and you might even, who knows, want to be Prime Minister one day, does, and this is very important, does your sexual orientation matter in the 21st century or would it be better, agony, agony, to keep it under wraps?
How many gay Prime Ministers have there been since Prime Ministers began in Britain? I mean Edward Heath was gay, wasn't he? Everybody thought he was gay at the time. But it was all gossip, rumour, wasn't it? Nobody had any actual proof. Heath suppressed any sexual feelings he might have had and put all his energy into music and became Prime Minister.
James Graham looks at two careers: at Edward Heath and at a young modern Tory researcher called Sam (Simon Lennon), whose special interest is education, and juxtaposes them. Sam is a Northern lad, shy, sensitive with high principles and idealistic. He is also gay and struggling with it. Has he any chance of rising through the Tory ranks at all if he comes out of the closet completely? He identifies with Heath (in whose old office he works) and tries to find out more about his life.
Sam's immediate boss is Nicholas, a swaggering public school bully and c*** who tries very hard to thwart Sam's career. Nicholas has bags of cynical energy and lot and lots of witty lines, which Sope Dirisu bashes across the footlights with charismatic and extrovert confidence.
Lennon is also excellent and equally effective in a quieter, more gentle key. I have no doubt we will be hearing a lot more of these two talented young actors and that theatrical agents and casting agents are already knocking at their doors.
Niall McNamee as introverted Edward Heath and Tom Prior as a Labour researcher (who makes a pass at Sam hoping for coalition) also stand out.
Reviewer: Robert Tanitch