Tosca
Music by Giacomo Puccini; libretto by Giuseppi Giacoso and Luigi Illica
Opera North
Leeds Grand Theatre
–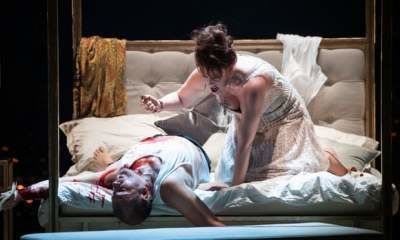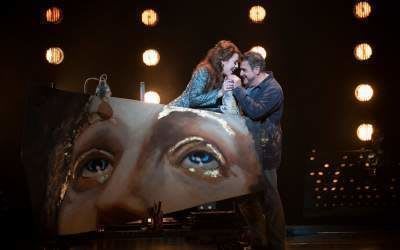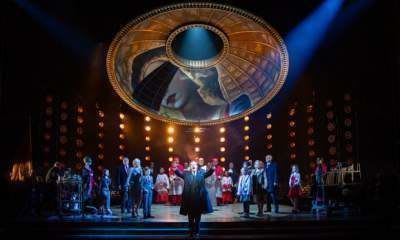 To start Opera North's new season—which is themed 'Before War and After' to commemorate the centenary of the Armistice—the company has chosen to stage Puccini's Tosca (1900) for the first time in 16 years.
Audiences lucky enough to have seen Opera North's excellent staging of Madama Butterfly (1903) earlier this year will have the opportunity to see a different side of Puccini's work here. Although both operas portray the sexual exploitation of women, they do so in strikingly different registers: whereas Madama Butterfly is an intimate domestic drama, Tosca is a suspenseful political thriller.
Famously dismissed by the musicologist Joseph Kerman as a "shabby little shocker", Tosca has a gripping and unpredictable plot that begins with the escape of a political prisoner and climaxes with the spectacular suicide of its heroine.
The real drama of Tosca stems from its central love triangle. The love affair between the painter Cavaradossi (Rafael Rojas) and the singer Tosca (Giselle Allen) is torn asunder when Scarpia (Robert Hayward), chief of the secret police, sets his sights on the eponymous heroine. After throwing Cavaradossi in prison, Scarpia gives Tosca a choice: sleep with him or her lover will be executed.
Edward Dick, who directed last year's wonderful Blair Witch-inspired production of Hansel and Gretel, does sterling work here. The production is briskly paced, filled with intense drama and genuinely exciting—just as Tosca should be.
Furthermore, Puccini's opera acquires fresh resonances in our post-Weinstein landscape. The scene in which Scarpia's attempts to "seduce" Tosca in his bedchamber reminded me of some of the more salacious stories surrounding the disgraced Hollywood producer.
The production's modern touches—Scarpia watches his love rival's torture on a laptop—further accentuate Tosca's contemporary relevance.
The three main protagonists are brought to thrilling life by experienced performers who have given terrific performances in previous Opera North productions. Giselle Allen movingly embodies Tosca's steely resolve and her inner vulnerability, particularly in her beautiful rendition of "Vissi d'arte".
Rafael Rojas excels as Cavaradossi, persuading us of his ardent love for Tosca during their duets together. His transformation from a confident artist to a broken man is deeply moving. Equally superb is Robert Hayward, who gives a chilling performance as Scarpia. Oddly enough it was his singing at the end of act one—accompanied by the ever-reliable Chorus of Opera North—that brought a tear to my eyes.
The stage is dominated by Tom Scutt's stunning set design, most notably a golden dome suspended above the stage—an ever-present reminder of the Catholic Church's power. Fotini Dimou's costumes, which range from elegant formal wear to orange Guantanamo-style jumpsuits, are visually arresting and clarify the opera's power dynamics. Lee Curran's moody lighting adds to the tension.
This production marks an auspicious debut for Antony Hermus, a new arrival at Opera North. Puccini's bold, passionate hysterical score is brought to rousing life by the orchestra.
A musical and visual feast, Edward Dick's staging of Tosca offers audiences an unmissable evening at the theatre.
Reviewer: James Ballands