Touch
Vicky Jones
DryWrite
Soho Theatre
–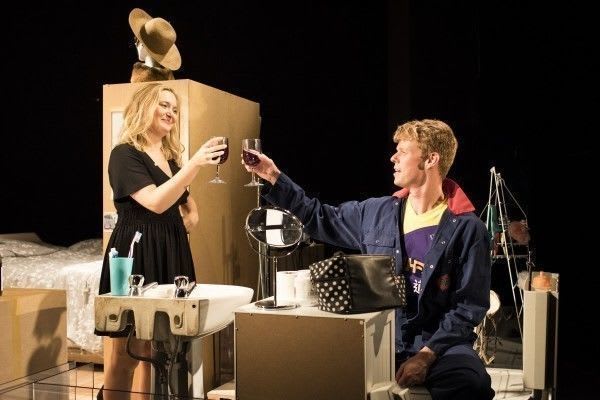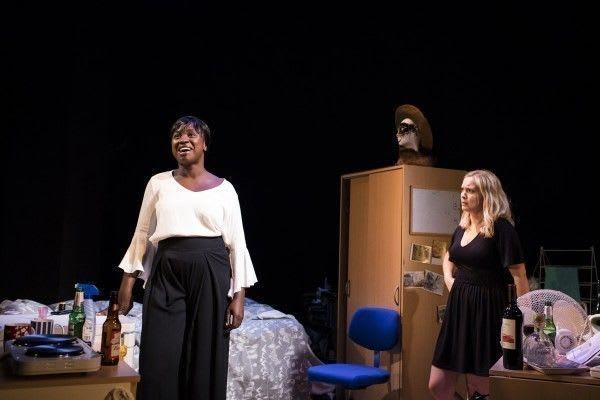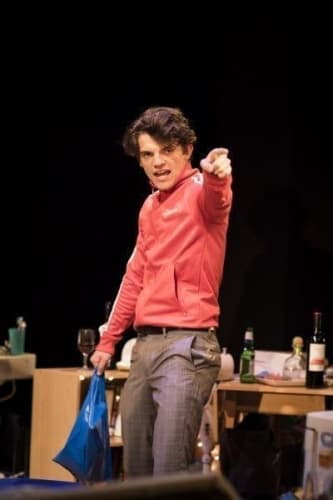 "Why, why, why Delilah?" You could easily believe that Tom Jones's most famous refrain was written with the protagonist of another Jones, Vicky's, new play in mind, if the world didn't know that his "Delilah" hit the charts a whisker under 50 years ago.
Like the singer, 33-year-old Delilah or Dee hails from South Wales (Swansea rather than the valleys) although when we visit her tip of a bedsit, cleverly compressed on a revolve by designer Ultz, she has begun a job providing maternity cover in a London office.
The blonde, played with conviction and a suitable element of humour by Amy Morgan, is defined by the partners she picks up on Tinder and even racier web sites. Indeed, the five characters who orbit her like alien satellites help us to build up a depressingly complete picture.
James Marlowe's Eddie seems like a genuinely nice guy although he is a little too tidy and controlling for her tastes. Similar problems arise in the vicinity of gym buddy Vera, Naana Agyei-Ampadu portraying a forceful figure desperately trying to fit a round peg into the squarest of holes.
Miles played by James Clyde has worryingly right-wing inclinations and runs a free school. An appropriate job once it transpires that his main shtick is discipline, in the most sordid sense of the word.
Edward Bluemel is Paddy, the boss's egotistical, public school educated nephew or, looked at from a different angle, the dream toy boy for anyone not too concerned about maturity.
Finally, nine months in, it seems odds-on that the London experiment will fail, when Matthew Aubrey's Sam, Dee's ex from back home, turns up, proving that masculinity is not a guarantee of control freakery and sleaze, although even he has firm views about what would be the best future for the little lady.
Touch has been produced by DryWrite, the company formed by Vicky Jones (who doubles up as playwright and director on this occasion) and Phoebe Waller-Bridge, which hit the heights with Fleabag, first on stage and then transformed into a highly successful BBC TV series.
Their methodology is to try to enter independent women's hearts via their sex lives and this latest work fits the template. While it has elements of the company's trademark humour, it doesn't hit the funny bone quite as sharply or often as Fleabag, while some of the situations can feel a little more contrived. Even so, it is a highly polished piece of theatre that should prove very popular with its target demographic, women similar to Delilah and their partners.
Reviewer: Philip Fisher