Touching the Void
Based on the book by Joe Simpson, adapted by David Greig
Bristol Old Vic, Royal Lyceum Theatre Edinburgh, Royal and Derngate Northampton and Fuel
Duke of York's Theatre
–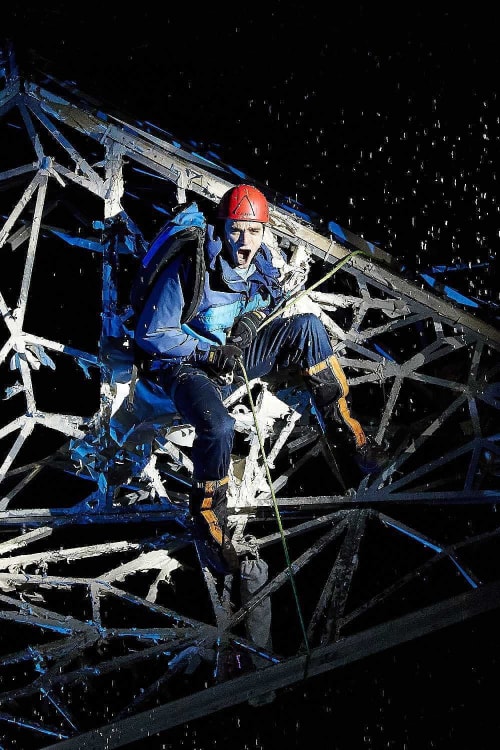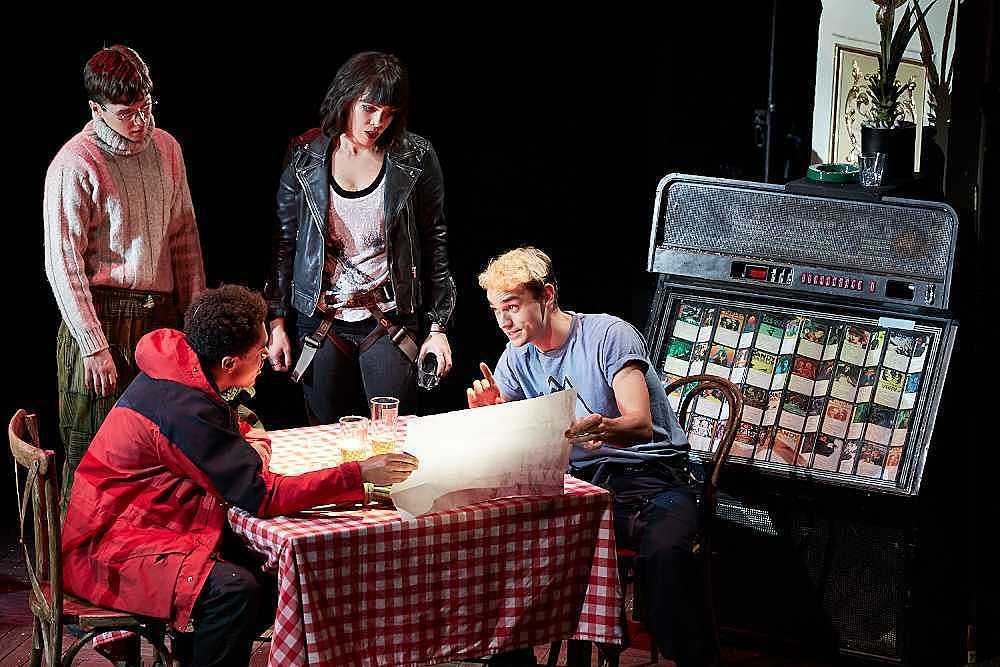 The story related by Joe Simpson in his bestselling book of the same title is almost literally unbelievable. It tells of human courage and endurance beyond anything that most of us could imagine, let alone actually experience, and, as such, generated first a cult following and then a film version.
More recently, the events that took place as far back as 1985 have been brought to the stage by two of Britain's most creative theatre artists, playwright David Greig and director Tom Morris.
That production has now reached the West End and really pulls out all the stops to create tension and empathy for the plights of Joe Simpson, played by Josh Williams, Fiona Hampton as his punkish sister Sarah and Joe's climbing partner Simon, Angus Yellowlees.
It is a fair bet that most people attracted to this production will either have read the book, seen the movie or, at the very least, know the basics about Joe Simpson's ill-fated attempt with Simon Yates to become the first people to reach the summit of Siula Grande in the Peruvian Andes by their chosen route.
Given that assumption, it is rather counterintuitive to see a play in which the opening scene depicts a very drunk Sarah meeting Simon and a young student who inadvertently became embroiled in the drama, Patrick McNamee's Richard, at Joe's wake in a Scottish climbers' pub.
For this critic, the strongest scenes are those that follow in which Simon attempts to explain the attractions of mountaineering to scared Sarah and, by extension, all of those viewers who get collywobbles climbing up a stepladder.
When Fiona Hampton climbs a makeshift mountain created from pub furniture, signage and the like, eventually ascending into the flies, it takes restraint not to cheer her on.
The remainder of the first half of the two hour 20 minute-long evening focuses on the obsessive passions of climbers, who are willing to give up years of their lives (and possibly their lives) for the opportunity to get an adrenaline buzz that is unlikely to last more than a few days.
It is also instructive to learn about what is known as "alpine climbing", in which minimalism is all. Rather than preparing properly, taking an adequate number of people and the necessary equipment, individuals enjoying this pursuit seem to have a death wish, desperate to cut out everything from food and heat to oxygen and supporting services.
Even so, the actual climb goes well up to a point but, eventually and predictably given the risks that the young men have taken, a disaster ensues leaving Joe hanging by a rope, one leg broken in multiple places and no way to escape with help far, far out of reach.
Although the drama after the interval lasts for less than an hour, it has a tendency to drag, since effectively it is one extremely long scene after Simon, having no choice, cuts Joe off and the injured climber attempts to survive depredations that none of us can conceive.
This is not to denigrate either a superlative, effortful performance from Josh Williams nor the inventiveness of a creative team who, with the use of an elaborately-designed climbing frame and a great soundtrack, manage to bring something of the thrill of the climb to the stage.
In the end, viewers without the climbing bug may conclude that, despite the theatrical fireworks and excellent elements of physical theatre, the story might be far stronger if told much more concisely.
Reviewer: Philip Fisher