Towards a Civic Theatre
Dan Hutton
Salamander Street
Released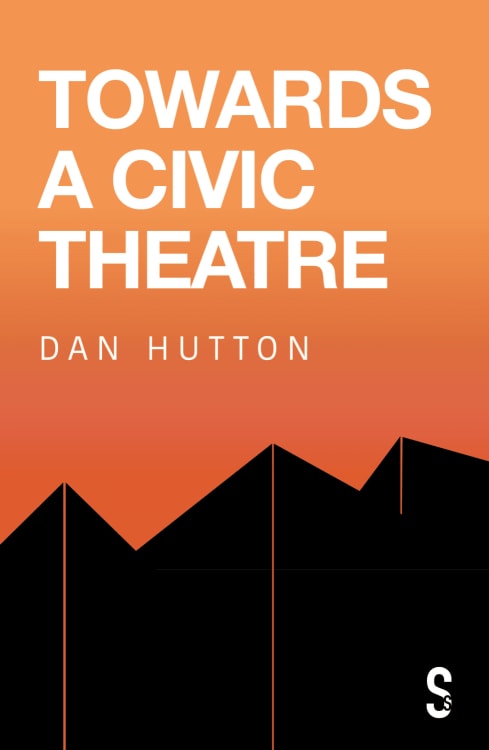 Young theatre director Dan Hutton has put his enforced pandemic downtime to good use by creating this manifesto for the future of British theatre as a response to the first year of the crisis for the country and its cultural sector.
Towards a Civic Theatre is the kind of book that is likely to elicit controversy and conflicting responses. Those favouring the establishment might well be shocked and believe that his goal is to re-cast theatre in this country in a fashion that found favour in Stalinist Russia but fell out of fashion following the disintegration of the USSR.
More radical followers of theatre and society more generally might come to a polar opposite view, concluding that his proposition for the transformation from commercially led work into an egalitarian, civic theatre would be of great benefit.
The vast majority are likely to come down between these two extremes, accepting that Hutton is well-meaning and becoming adherents to at least some of his ideas.
Put simply, if Dan Hutton had his way, we would scrap the theatre industry in its current form and seek to replace it with something locally-based built from the bottom up and coordinating by local councils, perhaps closer to amateur or community work.
The book is coherent and well thought out, starting with a lesson on civics and a little bit of history before moving on to thoughts about a number of different aspects, each supported by practical experience derived from a small number of theatre companies with whom the author has worked or discussed philosophy.
He starts with Place and Space, suggesting that purpose-built settings might be surplus to requirements, instead working more openly with found locations in the heart of communities and also potentially rethinking the way that productions are designed, either allowing in-house designers to become an integral part of every production from an early stage or permitting performance in spaces with little or no preparation.
More controversially comes the suggestion that theatres should become more welcoming with free access to all areas at almost all times, making big efforts to increase the number of relaxed performances and, it would appear, producing work that is highly accessible, quite possibly at the expense of artistic merit. Mr Hutton might disagree with parts of this summation but they seem a natural extension of what he is proposing.
He identifies an obvious area of criticism, in that artists do not make an appearance until page 124 of the 157 (excluding notes). However, when they do, the message is loud and clear demanding that they need to be better paid and supported, perhaps harking back to the days when companies like the RSC and the National (or if you prefer, Moscow Art Theatre and the Berliner Ensemble) employed full-time companies.
The chance that the country, let alone a government that is not in tune with Dan Hutton's personal views, would allow such a transformation is zero.
More realistically, there could be a chance for the commercial theatre to go one way and some areas of the subsidised sector to take up a number of the ideas propagated in Towards a Civic Theatre.
Were that to happen, many might benefit and the creation of this book will have been fully justified.
Reviewer: Philip Fisher