Trap Street
Devised by the cast based on original material by James Yeatman and Lauren Mooney
Kandinsky
New Diorama Theatre
–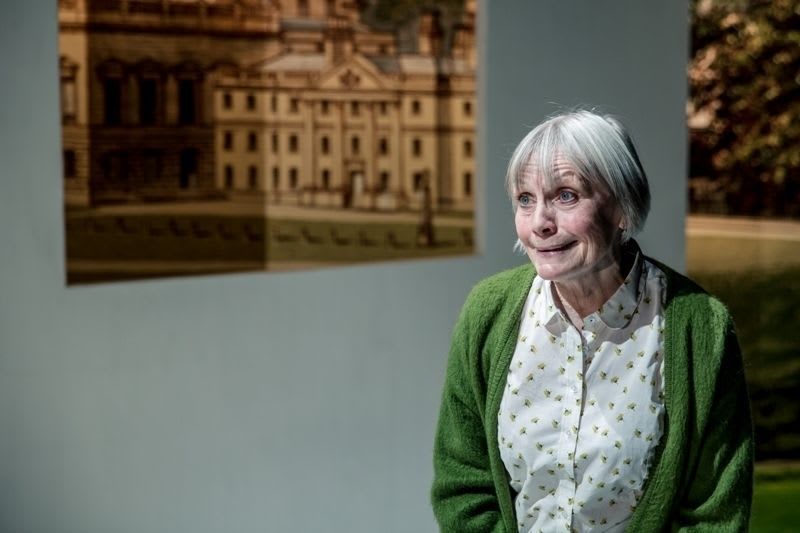 A trap street, we are told, is a fictional street on a map put in by cartographers to catch out people who copy their work.
It exists on paper but not in actuality, like the town planner's dream to solve the post-war housing crisis that saw one high-rise tower block after another appear all over Britain from the late '50s onwards.
Kandinsky's Trap Street is a discerning inventory of government policies that have led to such housing being held in contempt, now occupying prime sites and waiting to be demolished to make way for luxury apartments to be guzzled up by investors and the well-heeled.
The narrative neatly jumps back and forth across five decades covering the story of Valerie, mother of two; fearsomely proud and a stalwart of the residents' association, she is one of the first occupants of Pemberley House on the Austen Estate newly created in the early '60s.
In the present day, Valerie's now grown-up daughter Andrea, benefits from the advantages bestowed on her by Right to Buy, inheritance and exploitative private letting.
For no outlay on a flat she doesn't care for, she stands to make quick and easy money selling it to the developers who will gentrify the estate out of the financial reach of its earlier residents, but it isn't that easy.
As James Yeatman and Lauren Mooney's crafted script slides across the decades charting the societal changes that drive the transition from cherished home and community to entitlement, self-interest and material degradation, straight into the hands of the developers, Andrea takes the journey in reverse.
Without nostalgia or sentimentality, Andrea's conversion is intensely moving, made all the more powerful by Amelda Brown's sensitive performance as both domineering mother Valerie and Andrea.
A soundscape of effects, vinyl records and live music from Zac Gvirtzman shadows the narrative, dissonant sounds and scratchy music intensifying discord in the action, gentle saxophone providing warmth.
Designers Joshua Gadsby and Naomi Kuyck-Cohen provide a plain white angular space for the modernist home that Andrea ultimately chooses to fight for, placed in front of an ironic backcloth showing a palatial mansion in rolling hills. Does it just pick up on the reference to the Pemberley House of Austen's Pride And Prejudice or is it saying that good housing has always been the preserve of those that can afford it.
It makes for a smart and witty backdrop to a wonderfully subtle, un-preachy but inherently political play that ultimately tells us we have the housing crisis we have brought down on our own heads. And it's time we did something about it.
Reviewer: Sandra Giorgetti