Trash Cuisine
Nicolai Khalezin, Natalia Kaliada and the Company
Belarus Free Theatre
Young Vic's Maria Studio
–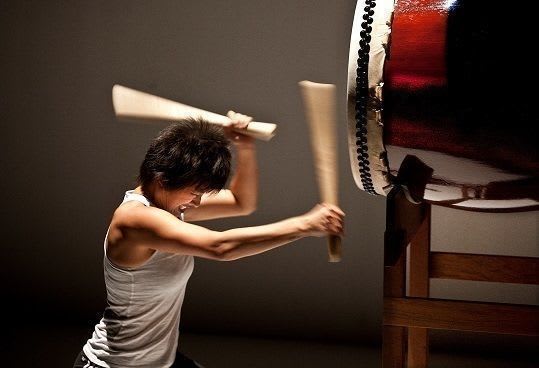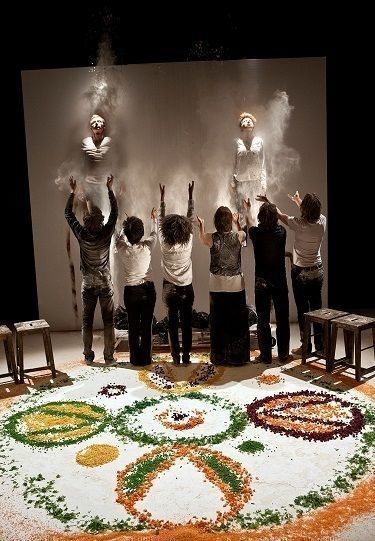 The return of Belarus Free Theatre to the Young Vic is a timely reminder that censorship still exists, since the company is currently banned in its home country.
Unlike Minsk 2011, which played in the Maria Studio last year, this piece is fiercely disciplined and, as a result, continually hits its chosen targets with pinpoint accuracy.
That is to be applauded, since the company uses this project to publicise the terrors of torture and genocide from many countries around the world.
Rather than merely telling or enacting the true stories that make up the 100 minutes, the eight-strong ensemble uses a variety of forms, both theatrical and beyond.
The ostensible theme holding the evening together is cuisine and food gets used in numerous ways to illuminate horrors that often seem unbelievable.
From their home in Belarus to Thailand, Rwanda, Northern Ireland and the USA, amongst many other countries, the tales of man's inhumanity to man just keep coming.
However, this company is wise enough to understand the need to turn the evening into something more memorable and palatable than a mere catalogue of evil.
As a result, they use dance and physical elements, humour, music and striking visual imagery to lighten and darken the tone, as appropriate. The combination makes Trash Cuisine extraordinary and helps to achieve the goal of making viewers understand some of the repression that is going on around the world and, presumably might persuade them to take some affirmative action in an attempt to prompt change.
Innocent pineapples, strawberries, pulses and flour take on the same sinister symbolism as force-fed poultry and, by the end, anyone in the front few rows will be triply tearful. First, they will be contemplating some serious dry cleaning bills, secondly sniffing back the consequences of concerted onion-chopping and last, but certainly not least, sympathising with the world's victims.
Belarus Free Theatre is a company that demands much from its actors too. Indeed, unless they have total commitment to the cause, no one in their right mind would join up.
Many examples come to mind. Stephanie Pan, in addition to singing operatically and eating strawberries and cream, delivers a drumming virtuoso that must have made her muscles ache. She also endures two tortuous minutes imitating an electric chair, while most of her colleagues are tied up.
Nastassia Shcherbakis extended between two chairs for as long as her body can take it, while one of the male actors is waterboarded, in a shocking demonstration of what both victims of repressive regimes and theatre companies are obliged to suffer for their beliefs.
Agitprop has rarely seemed more palatable or effective than this powerfully moving piece of political theatre. It isn't always comfortable to watch but anyone who believes in freedom of speech and the civilisation of society will find this production deeply moving.
Reviewer: Philip Fisher