Travelling Light
Nicholas Wright
Lyttelton Theatre, National Theatre
–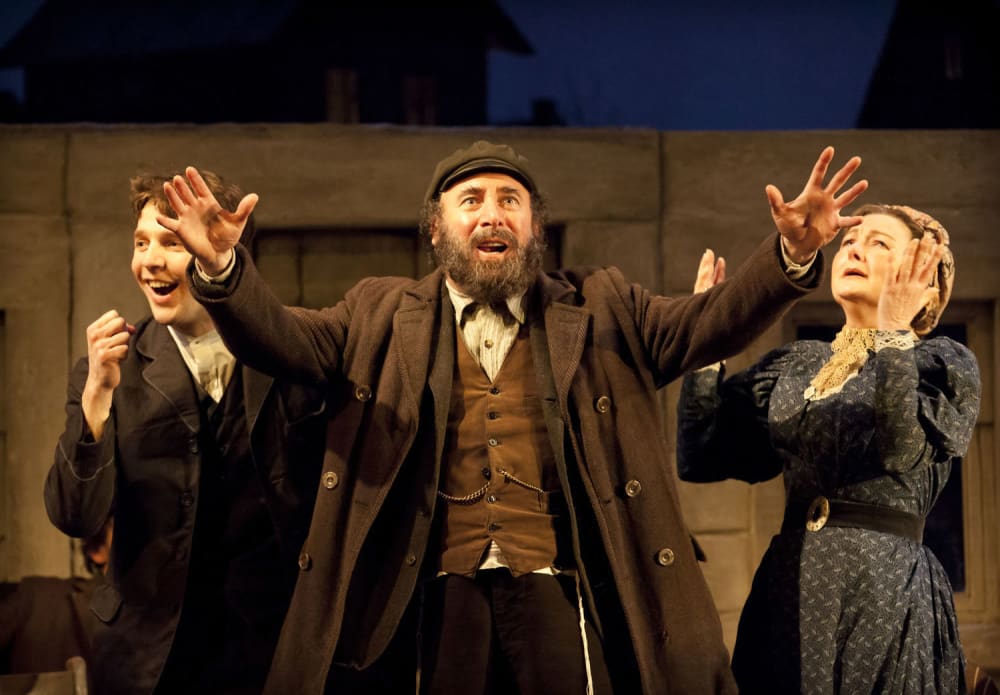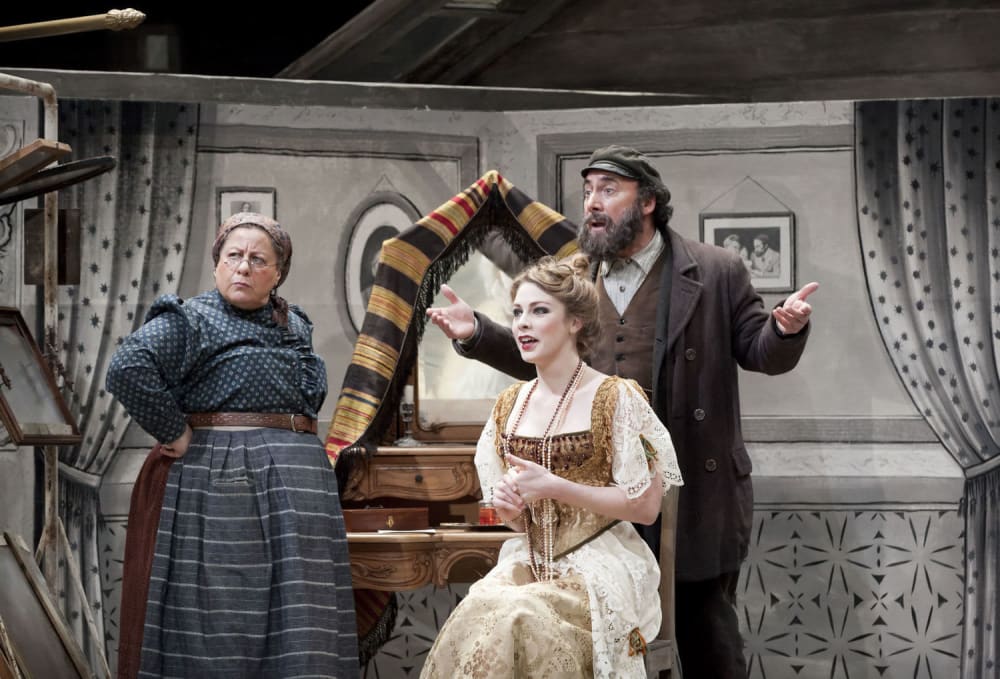 This conjunction of theatrical knights provides an evening of almost unalloyed pleasure. For those with an interest in either Jewish culture or movie history, Travelling Light should be compulsory viewing. Anyone else with a heart will enjoy its strong storytelling about a lost age almost as much.
Nicholas Wright's play, his best since Vincent in Brixton, is set in a Russian Jewish shtetl or village in an era that wealthy Parisian circles knew as fin de siècle.
Times are hard with the risk of a pogrom just around the corner but, as in Fiddler on the Roof, the people find various simple routes to happiness.
Designer Bob Crowley has created a convincing wooden village with at its centre the home of a recently deceased old man and his sister.
The death brings the man's son back to town seven years after he had run away to make his way in the world. The far from Jewish Damien Molony's Motl Mendl has a good heart and shares his late father's love of photography.
When he discovers that his inheritance includes one of the original Lumière Cinématographe cameras that create moving pictures, his boyish excitement must bring a smile to every face in the house, as do his amateurish early movie shorts.
Soon, he is developing techniques that must literally have been unique, putting him decades ahead of Hollywood in manipulating an art that can not only take away your soul but, as his mentor proclaims, give immortality to ordinary folk.
His desire to create perfection soon becomes a collaborative exercise. First, he needs a producer and along comes Sir Antony Sher as Jacob Bindel. He is the fiery but loveable local timber merchant and self-made leader of the community.
This puts him into a position to finance the movie. As a gift from heaven, he sends Motl an assistant. She is the Catholic beauty, Anna.
Lauren O'Neil's character swiftly turns into most men's dream of perfection. She loves the technology, has great ideas for improving technique and when a star is required reveals herself to have the kind of luminescent beauty that looks great on the silent screen.
As Anna and Motl learn their trade and fall for each other, Jacob begins to demand his pound of flesh. He gets interested, amongst other things, in casting then directing and even script writing with sometimes ironic consequences.
The tale is told with rich, warm humour and joie de vivre by Wright, director Sir Nicholas Hytner, who does not put a foot wrong, and a strong cast.
After the interval, the story moves briefly to Hollywood in 1936, where Paul Jesson as Maurice Montgomery is a great film director and freely admits to his origins as, you guessed it, Motl Mendl.
At this point the play turns deliberately melodramatic or, to use its own highly appropriate terminology, schmaltzy. Somehow even this works to a good degree, ensuring that audiences will leave the theatre on a bittersweet high.
While Sir Antony Sher is inevitably the leading actor, both Damien Molony and Lauren O'Neill are close to his equals in a feelgood evening which starts off the National's 2012 programme on the kind of high that we have come to expect after an exceptional run of artistic and critical success that has now lasted for five or more years.
Reviewer: Philip Fisher