Travesties
Tom Stoppard
Menier Chocolate Factory
–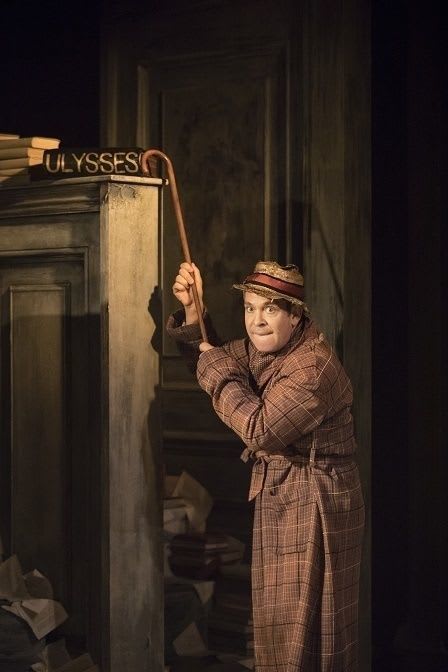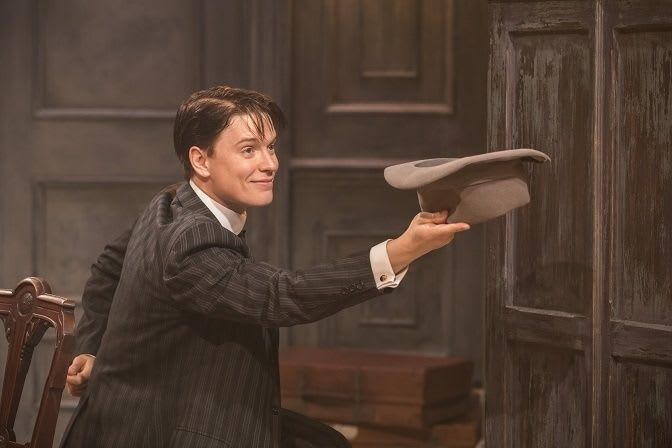 Having sold out the Menier Chocolate Factory run ahead of opening night, Patrick Marber's perfectly-judged, stunning revival of this intellectual, dialectical comedy from 1974 seems destined for a run in the West End.
The subject matter, played to an ell of audience on Tim Hatley's delightfully manic, paper-strewn period set, may sound heavy but, thanks to Sir Tom Stoppard's linguistic wizardry and ability to convey complex issues intelligibly, it is a joy.
The 2½-hour evening opens as, from days of dotty dotage, diplomat (i.e. spy) Henry Carr recalls the weird congruence that he encountered when posted to the British Embassy in Zurich during 1917.
Tom Hollander is perfectly dotty as the archetypal upper class Englishman, looking back at some very odd events leading to a variety of revolutions.
In artistic terms, his friend, Freddie Fox's Tristan Tzara, was the Romanian anti-artist who helped to found Dadaism, cutting up Shakespeare to make new "art" and generally poking fun at the intelligentsia.
On the literary front, Peter McDonald is James Joyce, penning Ulysses (which included that forgotten minor figure of Henry Carr) and, in doing so, changing the world of words just as surely.
Last and most certainly not least amongst this eccentric (in every sense) collection, Forbes Masson plays Russian exile Vladimir Ilyich Ulyanov, soon to take on the more popular alias of Lenin, when the Russian Revolution finally took off. Where the first pair altered the mental landscape, the Russian had greater ambitions, eventually returning from exile to change the world through an uprising that brought Communism to half of the globe for close to a century.
Amazingly, the writer hangs these events on to an am dram version of The Importance of Being Earnest that makes Carr into Algernon, Tzara a lusty Earnest and turns Amy Morgan and Clare Foster as respectively the former's sister and a bilingual, omniscient librarian into their love interests.
Travesties is far more than a play about history and politics, though it does both proud. It is superb as a piece of writing, constantly dazzling its visitors with wordplay that would be worthy of the greatest of playwrights—able to live even with Shakespeare in this regard. As if this were not enough, Travesties also entertains its audience through the use of a variety of forms including mystery, farce and even the odd outbreak of witty singing.
Patrick Marber's direction of a very strong cast led from the front by Tom Hollander maintains the fun factor throughout, without ever losing the deeper meanings in an evening that is just about as good as anything in town but will probably now only be bookable if that West End transfer follows.
Reviewer: Philip Fisher