Tree of Codes
Director and choreographer Wayne McGregor, visual concept Olafur Eliasson, composer Jamie xx
Company Wayne McGregor / Paris Opera Ballet
Sadler's Wells
–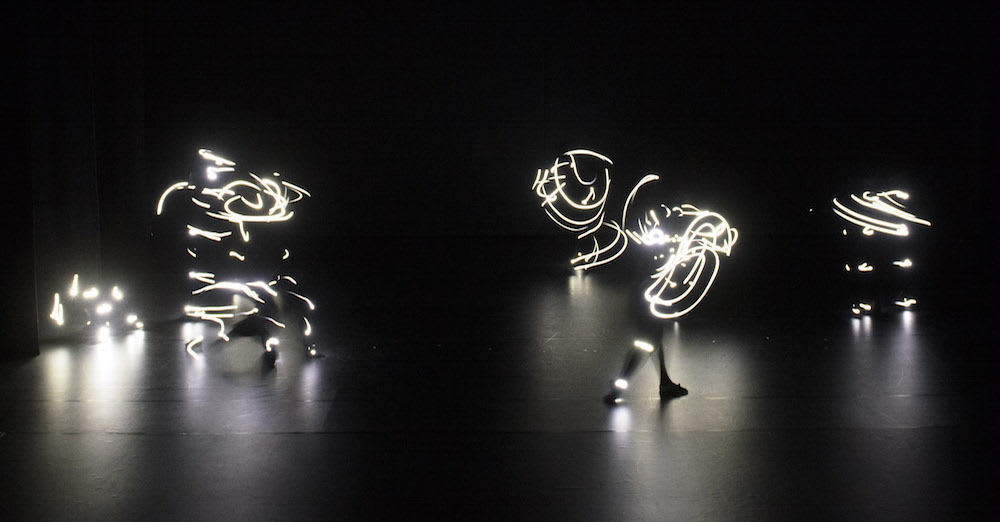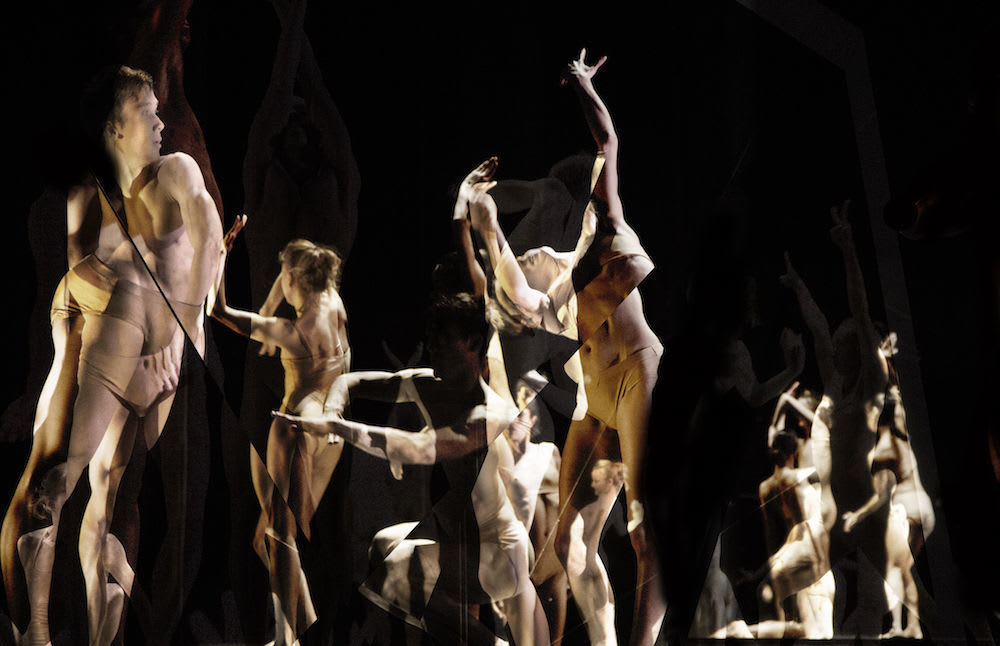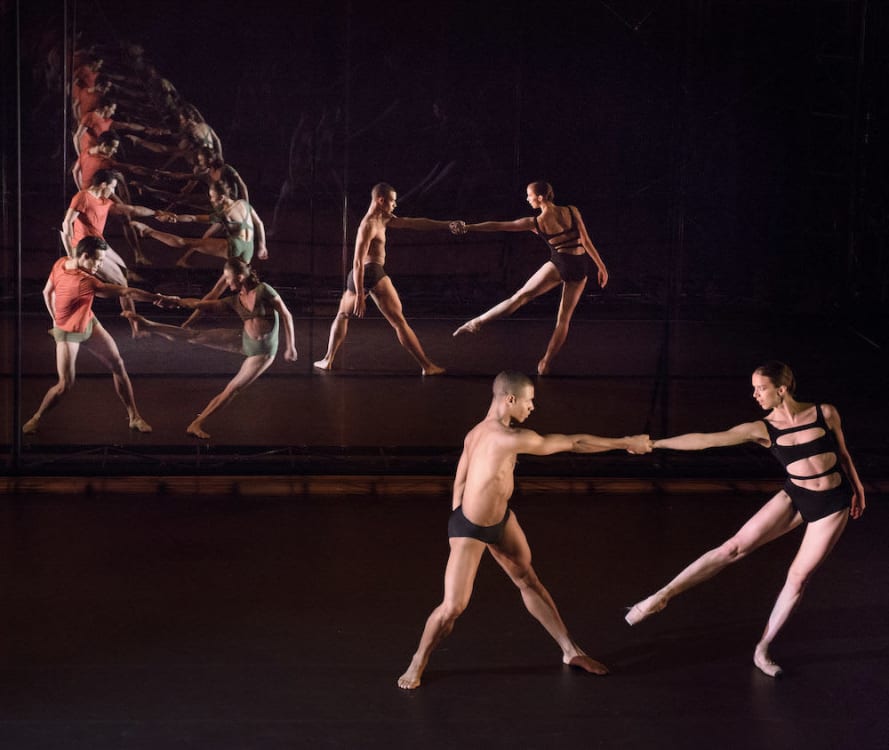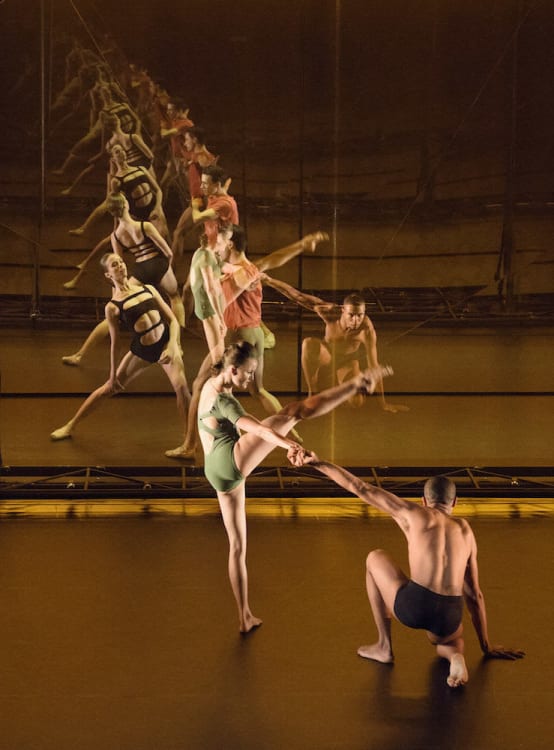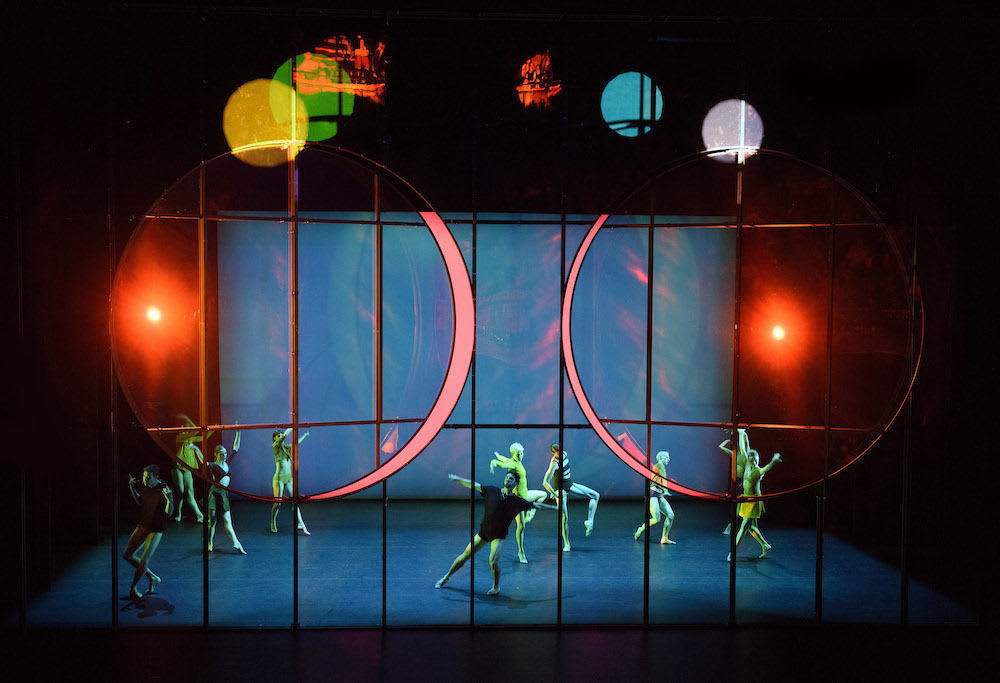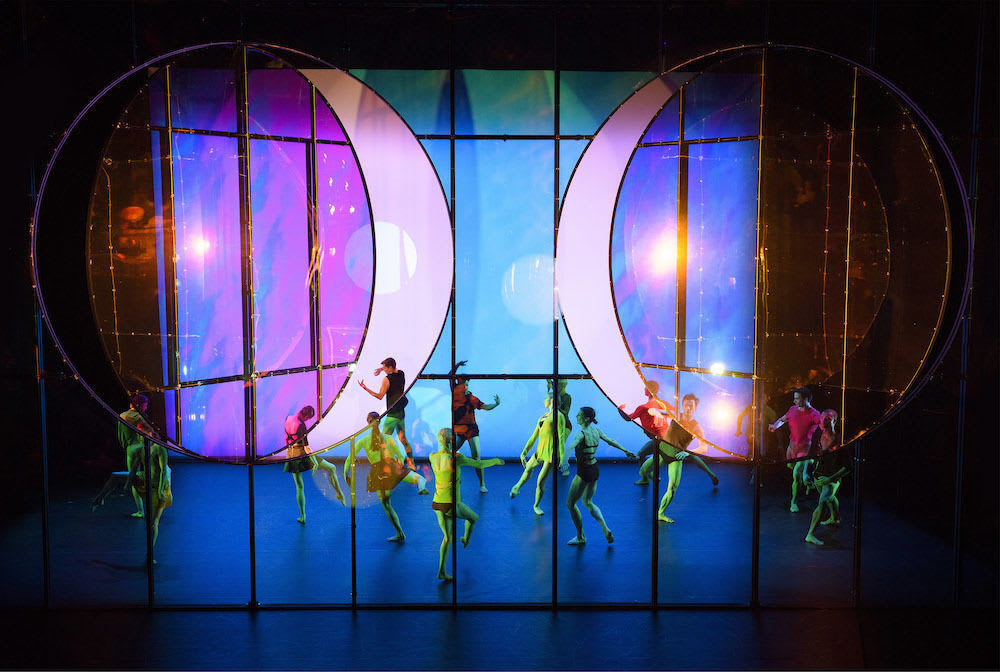 Jonathan Safran Foer's 2010 book as art, Tree of Codes, is the inspiration for Wayne McGregor's eponymous co-creation. Foer's book is in a sense both homage and erasure of Bruno Schultz's Street of Crocodiles from which it is carved. Writer and artist Schultz was himself erased by the Nazis in occupied, former Austro-Hungarian, Galicia.
Foer cut out letters, words, phrases in Schultz's book until it became his, a fragile work of paper lace: s-Tree-t of cro-Cod-il-es. Cutting up technique, of course, is not new: William Burroughs, B S Johnson and more experimented with it.
Conceptual American artist Joseph Kosuth practiced erasure in art and papers have been written on the semiotics of it. British artist Tom Phillips's The Humument, A Treated Victorian Novel, an "altered" book, begun in the sixties and first published in 1970, is an ongoing work of art. Tonight's work, a collaborative embellishment by three artists, reminds me more of that than of Foer's book.
I guess it's this meta-, inter-, hyper-textuality that appeals to McGregor. Merce Cunningham's Event in Tate Modern's Turbine Hall in 2008 in conjunction with Olafur Eliasson's The Weather Project also left an impression on him. Here's his first collaborator, Eliasson. Cunningham is always visible in McGregor's creations.
The second is the hugely successful producer / composer Jamie Smith of the Mercury Music Prize-winning electronic group xx. Put all three together and what do you get—a 75-minute long club night, a trendy evening out. The run is already sold out. Jamie xx's tinnitus-inducing electronica, samplings galore, volume turned up high, will appeal to a certain demographic.
Olafur Eliasson's clever optical illusion mirrors, cracked mirrors refracting and reflecting dancer's bodies, his mini-suns dancing with the other planetary objects on stage, his searchlights, strafing and blinding the audience, strive to engage yet distract. The seated audience is mirrored back to itself. Clubbing by osmosis...
There are some redeeming lovely moments, when the hyper scribble and clichéd scrawl of McGregor's choreography takes a rest in beautiful duets—Marie-Agnès Gillot and Jérémie Bélingard of Paris Opera Ballet for instance are outstanding, she with long lyrical arms. And the opening scene is charming in its childlike quality—liquorice black figures dressed with tiny lights, like motion capture tools, leave flickering doodle traces on the pitch-black stage.
From these darting fireflies, beige bodies evolve into frenetic dance. Then colour is introduced into the costumes. Until at the end, Eliasson's painting with light dazzles the eye and overwhelms the dancers. His black-outlined, revolving, circular windows remind me of mentor to the YBAs Michael Craig Martin's work.
Is this about evolution, algorithms, computer code? Code inconnu? Layers on layers—addition and removal an altering of perception. A scrambling of the mind? In tune with the tenor of the age? Brave New World? Form versus content?
Tree of Codes, first seen at Manchester International Festival in 2015, features six classical dancers from The Paris Opera Ballet and nine contemporary from Company Wayne McGregor: it is fascinating to watch different bodies hurl themselves about the stage in seemingly random configurations. The dancers are terrific, rockets of energy blasting across space.
Tree of Codes is an ambitious confident work that nevertheless manages to leave a sense of soullessness. Perhaps the venue is not ideal; perhaps this ought to be in the Tate Turbine Hall or some trippy warehouse for the cognoscenti; perhaps a promenade performance.
"…i' faith, of the chameleon's dish, I eat the air, promise-crammed. You cannot feed capons so."
Reviewer: Vera Liber