Triptych
Edna O'Brien
Southwark Playhouse
(2008)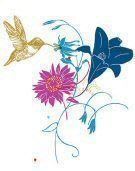 Irishwoman Edna O'Brien is well known as a novelist (The Country Girls and a score of other works) but, to date, has a limited reputation as a playwright. Despite the efforts of director Sean Mathias, Triptych is unlikely to persuade anyone that she should forsake the page for the stage.
The new Southwark Playhouse is warm and welcoming after its false start in a larger space for The Bitter Tears of Petra von Kant. Mathias and designer Paul D. Burgess have adorned the long traverse with wooden triptychs at either end, backed by matching large portraits of a dark, soulful man, presumably the play's lacuna, Henry.
For 90 minutes, three women who love him wage war until they are united in the only way that ever seemed likely.
We are first introduced to pre-Raphaelite beauty Clarissa. Orla Brady, looking like a younger version of the writer, plays an actress who has fallen for playwright Henry while engaged as The Duchess of Malfi.
Her mysterious and hysterical visitor in the first scene turns out to be Henry's enraged wife, Pauline - South African actress Terry Norton rather overdoing the dramatics.
Her lead is followed by professional debutante Jessica Ellerby in the role of her spoilt 15 or so year old daughter Brandy. Originally a calming influence, eventually Daddy's chasing after every female and Mummy's drunken tantrums drive her to sex and drugs but ironically away from rock and roll.
The triumvirate circle around each other rather like boxers throwing out jabs but completely incapable of delivering a killer punch as the plotting becomes increasingly contrived.
With little dramatic action and a storyline far too close to a Mills and Boon with modern soft porn veneer, Triptych tells us little about the human condition and not enough about being a wronged woman.
Reviewer: Philip Fisher