Tristan and Isolde
Choreography, lighting and costume design Saburo Teshigawara, music Wagner
Electric Japan Season
Coronet Theatre
–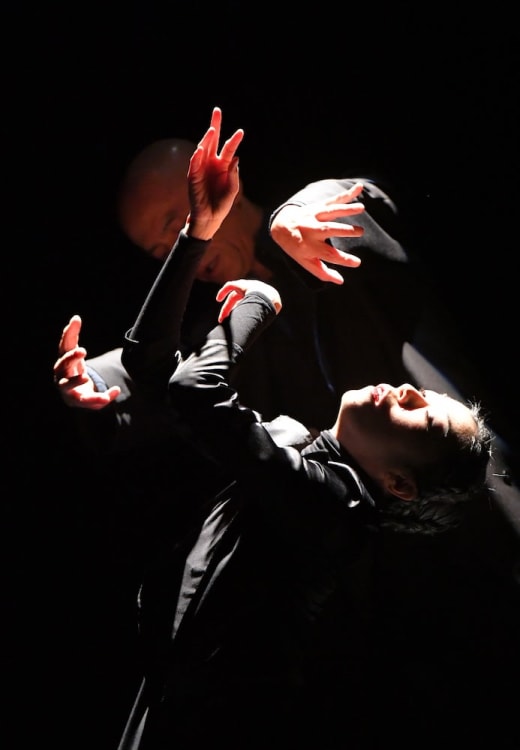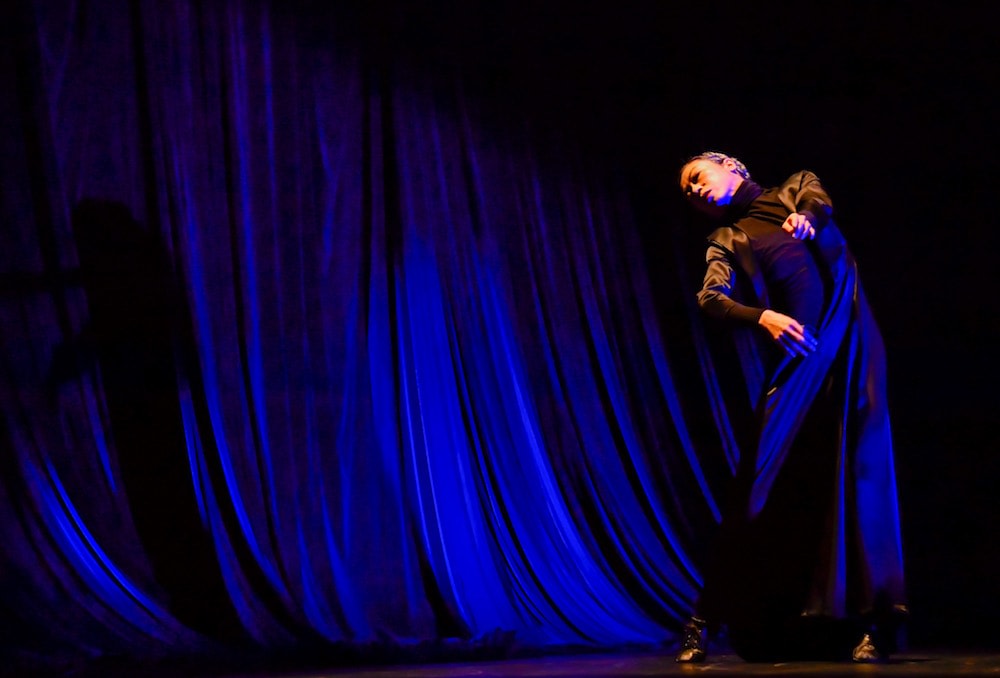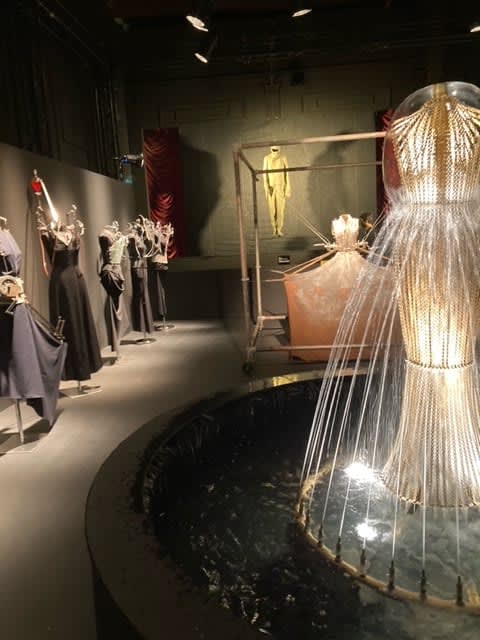 Tristan and Isolde is only the second piece of work by Saburo Teshigawara I've seen to date, and both at the same venue, its quirkiness suiting his conceptual artistry. Better known in France and Germany than in the UK—my guest from Munich has seen quite different fare from him over there she tells me. Sixty-eight now, he has honed his work as choreographer, director and performer for over three decades.
In July, Teshigawara will be awarded The Golden Lion for Lifetime Achievement at the Venice Biennale Danza 2022, where he will give the world première of his version of Stravinsky's Petrushka—now that I'd like to see. Tonight, I see a cross between the continuation of Japanese classical dance in contemporary form and Isadora Duncan with her improvisational response to music.
He and his artistic collaborator Rihoko Sato, in their silent expressionistic roles of Tristan and Isolde, respond to excerpts from the 1966 recording of Wagner's opera by the Bayreuth Festival Orchestra, prelude and duets. As you might at home, if the mood takes you, listening to a recording... I'm jesting, but something happens in your head, heart and body listening to music.
Every tiny gesture of his counts—less than a gesture, a slight adjustment of position. An interesting coupling, Wagner's operatic blast of a score given such a shadowy interpretation, intensity contained and internalised, Teshigawara's yin to Wagner's yang.
An anguished, emotive, hour-long dance of impossible love and death is consumed in deliberate (that's him) and swirling (that's her) movement. Teshigawara, a choreographer and a conceptual artist aware of sculptural shape and the architecture of space, does his own lighting design, focusing the mind, guiding our attention.
Black costumes on black set; a spot shines on a man on the floor to the side of the stage. It goes off, comes on again, he's still there, has he moved a finger, a hand, an arm? Light off, a woman centre-stage is lit, light out. Blue light shines on him; hers is golden. Everything is held in a small space, interior space, till the stage is fully lit and we dimly see the drapes either side looking like the curves of a ship or its sails. And so we continue, being shown only what we need to know. What happens in the darkness, we have the music to hold on to. One almost holds one's breath.
It's like qi gong. Or careful calligraphy. Or slow watching a single artwork. The drama unfolds gradually, so slowly that the young Japanese girl next to me gives up, puts her hoodie on and drifts off. He's not drawn her into his mystifying, spellbinding meditation. In squares and rectangles of space (for him), circular spots (for her), he gives an illusion of ethereal lightness and swiftness. Is he real or a mirage? It's a magic lantern show… and reminds me initially of Russell Maliphant and Michael Hulls.
She, on the other hand, is very present, her Duncan-esque supple spirals more emotional. Most movingly so, when she picks up his coat, symbolising his body that he has laid down so carefully on the ground, and wraps it round her face like Magritte's The Central Story or his The Lovers, faces covered by cloth. There's something biblical about her grief. Her solo is long, grief is long, but the movement vocabulary is small.
They never make physical contact. They circle each other, his hands coming so close to touching her face, but always pulling away. It's that almost that is the tragedy of Tristan and Isolde, what almost was. Light suddenly fills the stage in ecstatic reaching for heaven or is it madness? The empty rectangle of light looks like a grave.
Part of the experimental Electric Japan festival season at the Coronet, there's much else to see. I am guided pre-performance to see Kei Kagami's Engineering Couture in one of the theatre's myriad rooms, with his shoe exhibition in the bar for all to see. I am blown away. It is free; do seek it out. It's on till 11 June but there's talk of an extension.
Reviewer: Vera Liber