Trois Grandes Fugues
Choreography Lucinda Childs, Anne Teresa de Keersmaeker, Maguy Marin, music Beethoven's Die Grosse Fuge, Op. 133
Lyon Opera Ballet: Part of Dance Umbrella Festival 2017
Sadler's Wells
–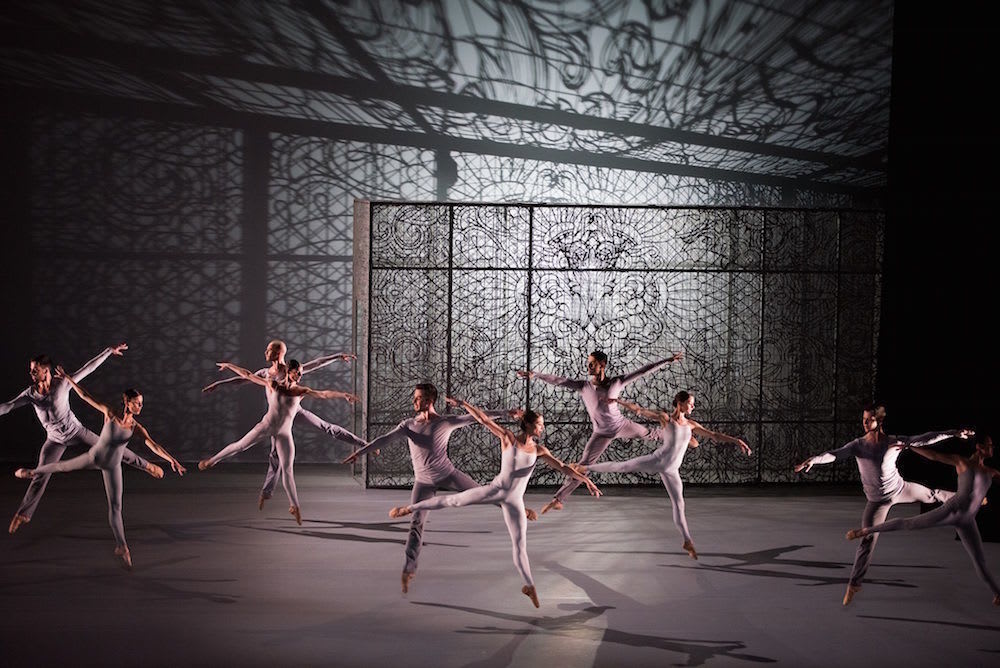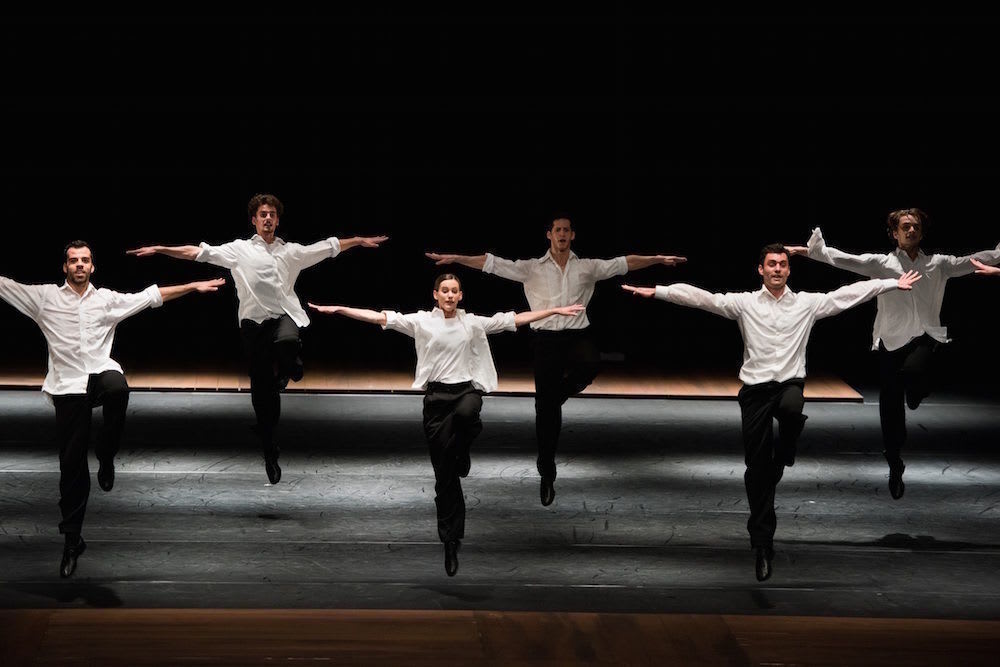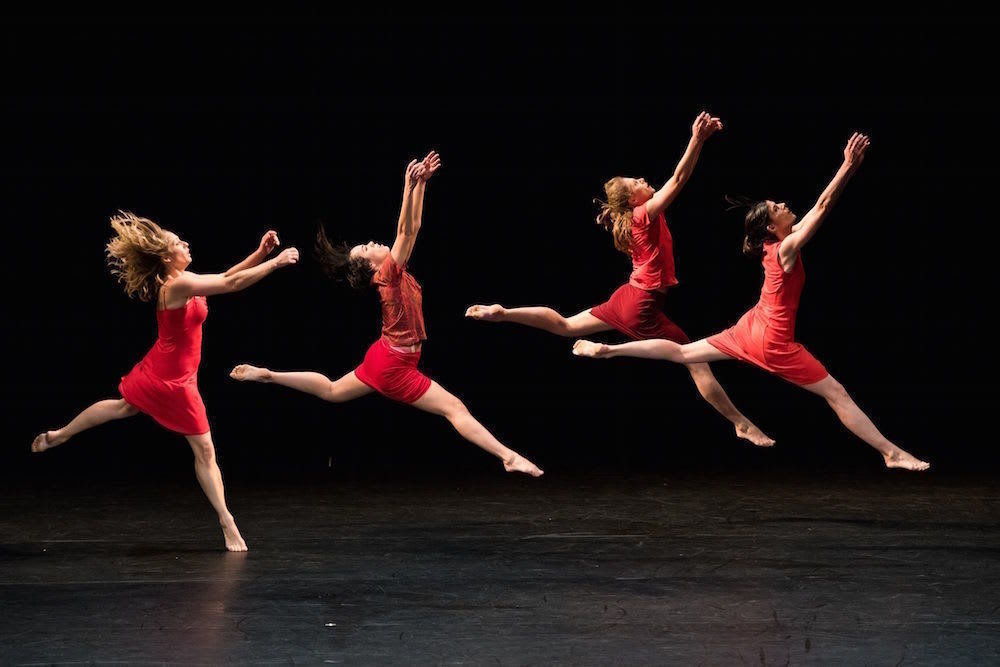 Three female choreographers respond to Beethoven's earth-shaking Die Grosse Fuge, which in 1826 so perplexed critics that they called it incomprehensible, a foreign language, eccentric. Stravinsky, on the other hand, found it contemporary (as indeed it is, eternally so)—times (and language) change, ears adapt and re-tune.
The chance to hear it three times in an evening (I'd have been happy to forgo the interval) in three different recordings, interpreted anew each time, is electrifying. What an invaluable role dance plays in music appreciation.
See the dance, hear the music, Balanchine's phrase is overused, I know, but it holds true. Listen with your eyes. Each time I see Beethoven's Grosse Fuge, I hear it as a new piece of music, phrasing seems different, separate instruments are brought to the fore, narrative injected.
Lucinda Childs's Grande Fugue for six couples, commissioned in 2016 by Lyon Opera Ballet's director, Yorgos Loukos, is baroque formal with classical vocabulary imposed on barefoot contemporary, and the score has been transcribed for string orchestra, recording by Lyon Opera Orchestra.
A rococo white lace lattice screen (design and lighting Dominique Drillot), a royal enclosure perhaps, stands to one side, casting pretty patterns on the stage, two dancers, a couple, step out to join the other couples in pale grey.
Sophisticated, courtly, expressive of the score's wrought iron architecture, from spiky and angular to twilight calm, soft arabesques and arms: one needs to sit in the circle not the stalls to appreciate Childs's choreographic template.
Time signature changes, partners change, relationships echo the audacious sound, slow and grand, whirling lifts and elegant arms. Dance over, the couple return to their retreat.
Anne Teresa de Keersmaeker uses the 2006 Debussy Quartet recording for tonight's performance of her Die Grosse Fuge, which she originally choreographed in 1992. "I wanted to write a masculine vocabulary, non-classical and sexual." To this end she has six men and two women all in unisex black suits and white shirts—a kinetic keyboard.
The stage is bare, lighting rig low. A female soloist hurls herself on to the floor, rolls, rises and falls, fists tight, body tight. Joined by the rest, who magnify the moves en masse in bunched jumps, a cascade of movement up and down, a roller coaster ride, sprint, fall and rise in perpetual motion, on and on, swimming with that imposing score.
Jackets off, they stroll, lie down in pensive repose, though the hand routine suggests otherwise. Suddenly, a joyous solo triggers another wave of dance. Sleeves are rolled up, shirts unbuttoned, loosened, as the dancers dive into those resonant chords, resurface buoyant, invigorated. As are we… My untrained ears are brought to life, sharpened, amazingly attuned, I can distinguish each instrument in the quartet clearly.
Maguy Marin's 2001 Grosse Fugue (Italiano Quartet's recording has a rich sound) is a Beckettian dance in a madhouse world. The opening notes crash in the pitch black, all is black. We, les aveugles, listen—the music fills the void.
Suddenly the lights go up on four anguished women in red, each one trying to make sense of it all, holding back the fear as they stare into the unknown. There's a tableau moment when tired they stand and sit on the edge of the stage, gaze blindly ahead, but then decide to go on, what else can one do… we must go on.
The style is freeform, sometimes they dance together but mostly they are alone in the indifferent universe, each one repeatedly slicing her throat. There are moments of respite, as in the music, thankfully. Do they dance to exorcise their demons—what better for agitated minds and agitated bodies… calm those spasms and convulsions. And flop on their backs with exhaustion.
Ahead of his time, Beethoven's composition for string quartet, complex, contrapuntal, dissonant and stormy (Armageddon someone called it—made for now, then…), lyrical and calm, is mightily illuminated by these intense dance creations.
All three works are demanding, the music is demanding, the dancers of Lyon Opera Ballet (last at Sadler's Wells more than a decade ago) look spent—in a good way, I'm sure. I could watch it all again, cool precision matched by a mind-blowing whirlwind of dance.
Dance Umbrella always intrigues, stimulates, expands the boundaries of dance (and the mind) and reaches dance wastelands that others fail to reach: laurels all round. A pity one can't cover their whole programme, but even dipping into their 11-28 October schedule is a must.
Reviewer: Vera Liber