Trojan Horse
Helen Monks and Matt Woodhead
Lung in association with Leeds Playhouse
Battersea Arts Centre
–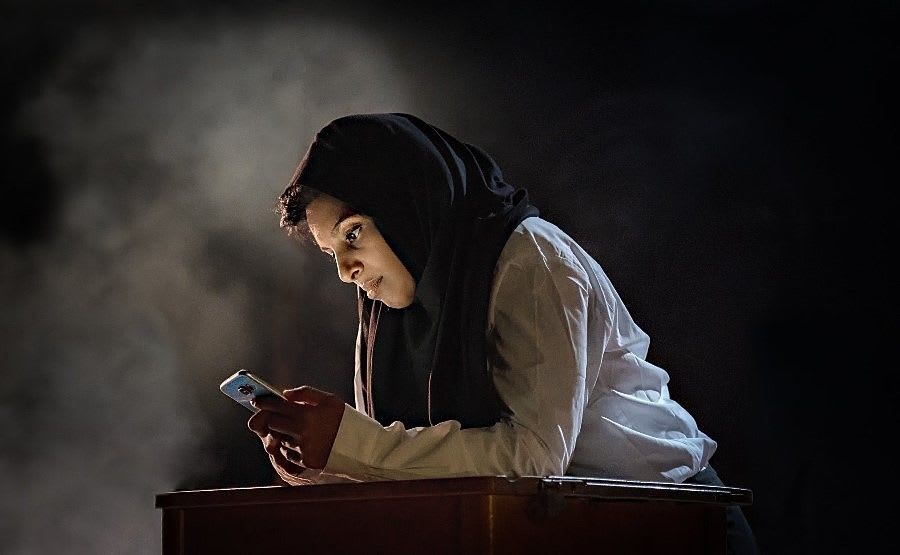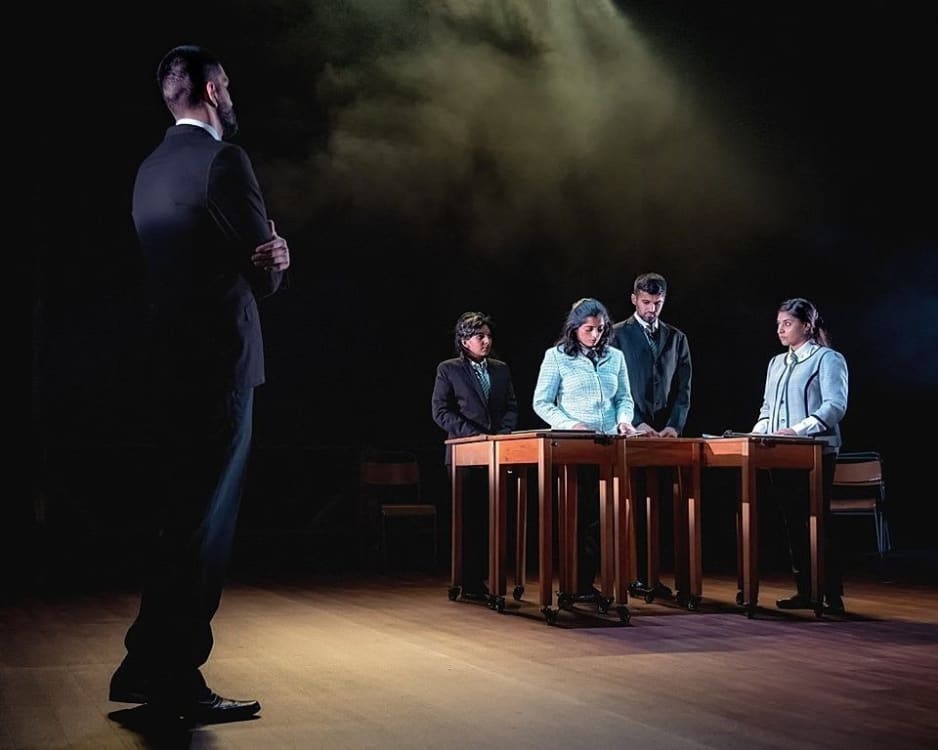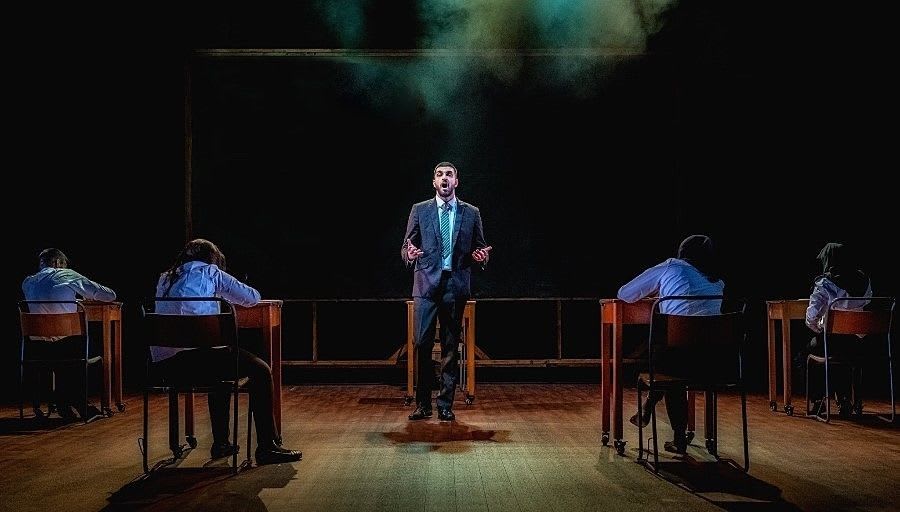 You'd think the play Trojan Horse would be seen at the National Theatre. Not because it came third in The List's compilation of reviewers' top-rated shows at the 2018 Edinburgh Festival. Nor because it won the Amnesty International award.
It should be seen at the NT and all other major UK theatres because it is a remarkably fine reconstruction of a terrifying attack on Muslims by government and the media.
At last night's post-show panel discussion, Peter Oborne the former chief political commentator of The Daily Telegraph, described the Trojan Horse scandal as "a great overwhelming national disgrace... a great injustice... a McCarthyite witch-hunt."
The play imaginatively draws on over two hundred interviews and many official inquiries to construct a riveting performance that mixes verbatim accounts of what happened with dramatic scenes to convey a sense of immediacy, of mounting danger as Park View School is thrust into front page newspaper notoriety, fanned by incendiary statements from politicians.
Rashid Wasi (Mustafa Chaudhry), a teacher at the school, opens and closes the show with the words, "I've been branded. I'm a terrorist. I'm an extremist."
But Park View had in the past been seen differently. The Chair of Governors, Tahir Alam (Qasim Mahmood), points out that since he arrived the success rate of those getting "5 GCSEs grade A*–C, including maths and English, went from 4% to 76%."
The school student Farah (Gurkiran Kaur) insists it was the school that motivated her to learn and, far from enforcing some 'extremist' standards, was a place where she felt freer. "I take my hijab off to come to school. My dad wants me to wear it, but the teachers don't give a shit, coz this isn't an Islamic school."
Farah is shown gently being kissed by a classmate who wears a hijab and chooses to reveal her sexual preference for girls to Rashid Wasi, who reassures her he will not tell her parents. That didn't stop those hunting extremists from accusing him of 'homophobia'.
The persecution of the school was for a time unrelenting. Ofsted investigated and downgraded the school from a 1 to a 4. The Educational Funding Agency investigated and withdrew funds.
Education Secretary Michael Gove, who had written a book about the danger of a "grassroots Islamic movement", with a chapter entitled "Trojan Horse", ordered an inquiry headed by Peter Clarke, former head of the Metropolitan Police's counterterrorism division. When the damning report was leaked, he spoke darkly about the "draining of swamps" and the "Islamisation of schools."
Adding his weight to the hysteria, Cameron wanted a line in his conference speech about "cracking down on extremism in Birmingham."
Yet the evidence was non-existent or flimsy. A claim in the Clarke report that the school's narrowing of the curriculum was illustrated by a lack of musical instruments in the music room had missed the fact that such instruments were in the cupboards in the room. The investigation had also failed to notice a picture of "Park View children on stage at the National Exhibition Centre, singing with Pink Floyd" who are not renowned for their Islamic extremism.
Rashid Wasi was escorted from the premises as an extremist. Tahir Alam was forced to resign from Park View and banned for life by the DfE from having anything to do with education. The school was renamed and its results declined.
Jess Murphy (Komal Amin), head of Birmingham social services, angrily says, "look at how Muslim communities in Alum Rock were treated. Livelihoods ruined, reputations in tatters, generations of children systematically failed. Well now I say, not in my name. Not in my name."
The moral panic left many in Birmingham traumatised and gave support to the political far right that campaigns against Muslims. Those are other good reasons why this impressive well-performed play should be seen.
I defy anyone to find me a more important play in London at the moment.
Trojan Horse is currently touring and will be performed in Parliament in 2020.
Reviewer: Keith Mckenna