Trolling
Rob Crouch
Seabright Productions
Pleasance Courtyard
–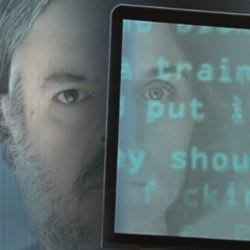 This short piece seems designed to take the lid off nefarious Internet practices.
A middle-aged geek, played by writer Rob Crouch, offers to help a woman with a dubious background to disappear. Both seem shady and each might be double-crossing the other.
Unfortunately, a confusing plot was not helped by faulty technology at the performance under review. Regardless of that, the shallow tale appears purposeless and is likely to leave the average viewer in the dark about its intentions.
Reviewer: Philip Fisher