Trouble in Mind
Alice Childress
Ustinov Studio at Theatre Royal Bath
Print Room at the Coronet
–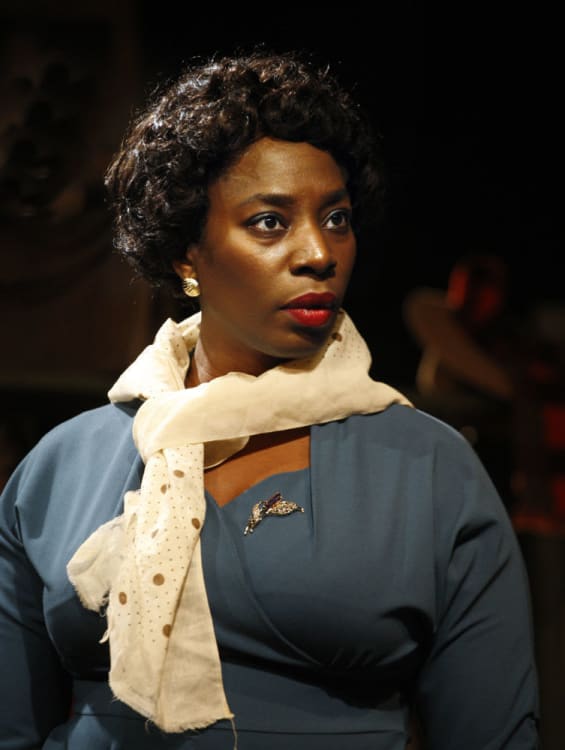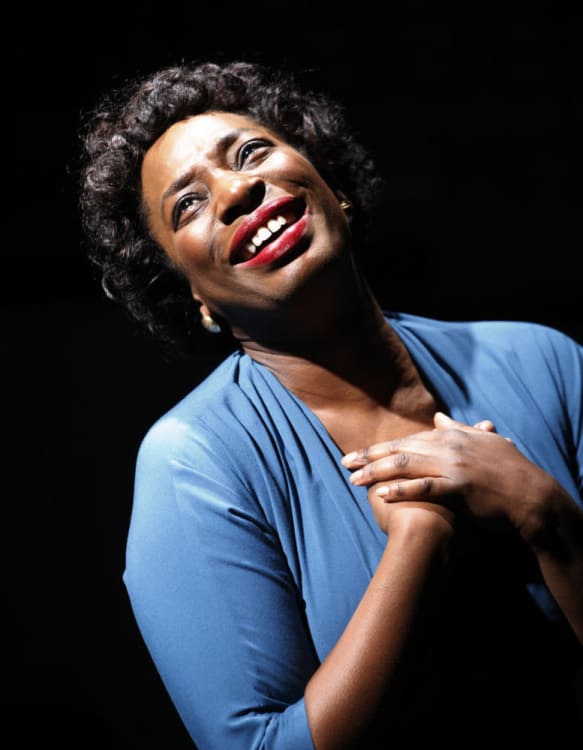 It is hardly going too far to say that anything generated by Laurence Boswell in the Ustinov Studio at Theatre Royal Bath deserves great attention. This director believes in presenting challenging work from overseas with top casts on home ground and then transferring most of them to assorted venues in London.
Trouble in Mind is another worthwhile revival. This 1955 satire on American racial inequality fits into that popular genre of a play within a play, strangely having a considerable amount in common with Trelawny of the Wells, albeit with a very different setting from turn-of-the-century London.
That is probably because bickering, eccentric actors are the same the world over, as are many of their problems.
In this case, stressed director Al Manners, portrayed with camp determination by an utterly convincing Jonathan Slinger, has brought together a multiracial cast to develop a new play, Chaos in Belleville for a major Broadway opening. By the end of 2½ hours, he proves that the chaos can stretch far beyond Belleville.
The play within a play casting can seem a little schematic. The actors are led by Tanya Moodie giving a delectable performance as Wiletta Mayer. Within her own community, this lady is a star although she is still very much a second-class citizen despite fighting her corner.
Her bravery becomes apparent when you see the servile attitudes of colleagues such as Sheldon Forrester played by Ewart James Walters.
The two white cast members are chalk and cheese. Daisy Boulton is Judy Sears, a rich girl toying with theatre but genuinely sympathetic to her African-American fellows, perhaps to sympathetic when it comes to her male counterpart Ncuti Gatwa's John Nevins.
At the other end of the scale, Geoff Leesley has the dubious task of bringing to the stage at traditional races, Bill O'Wray.
The first half of the evening largely relies on light stage-influenced comedy as the actors jostle for position and the director tries to take control.
After the interval, Trouble in Mind changes character definitively as a series of set-piece speeches up the stakes in the battle between the races to fever pitch, demonstrating why Laurence Boswell thought this play worthy of resurrection.
Pleasingly, it demonstrates how far America has come in the last 50 years, although one might also suggest that some of the issues raised still remain unresolved to this day.
A fine cast led by Tanya Moodie makes the most of a somewhat uneven but nevertheless worthwhile work that is frequently entertaining and seriously thought-provoking.
Reviewer: Philip Fisher