True West
Sam Shepard
Vaudeville Theatre
–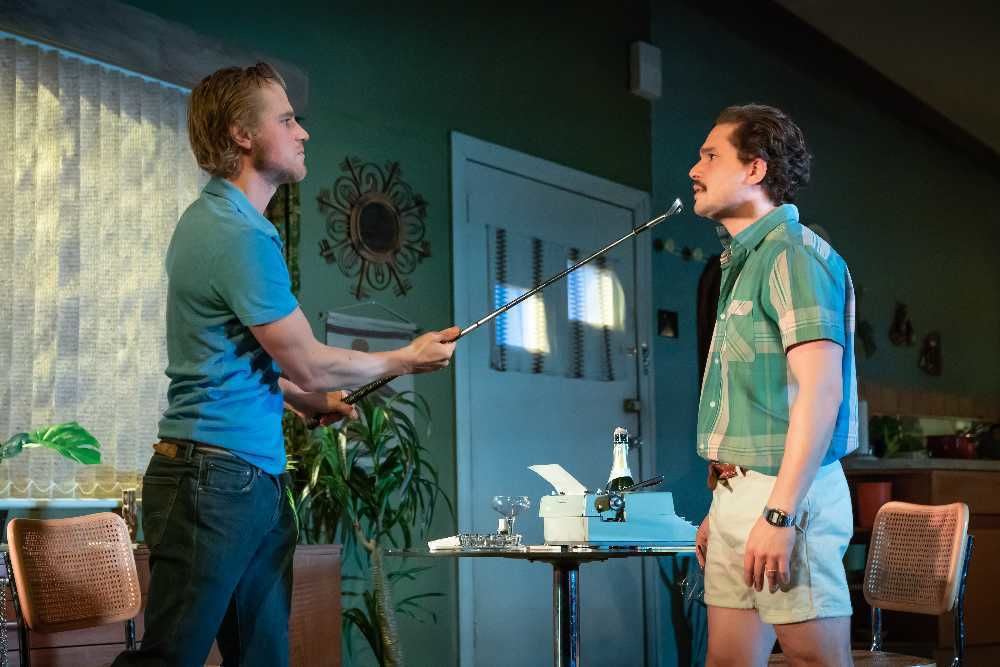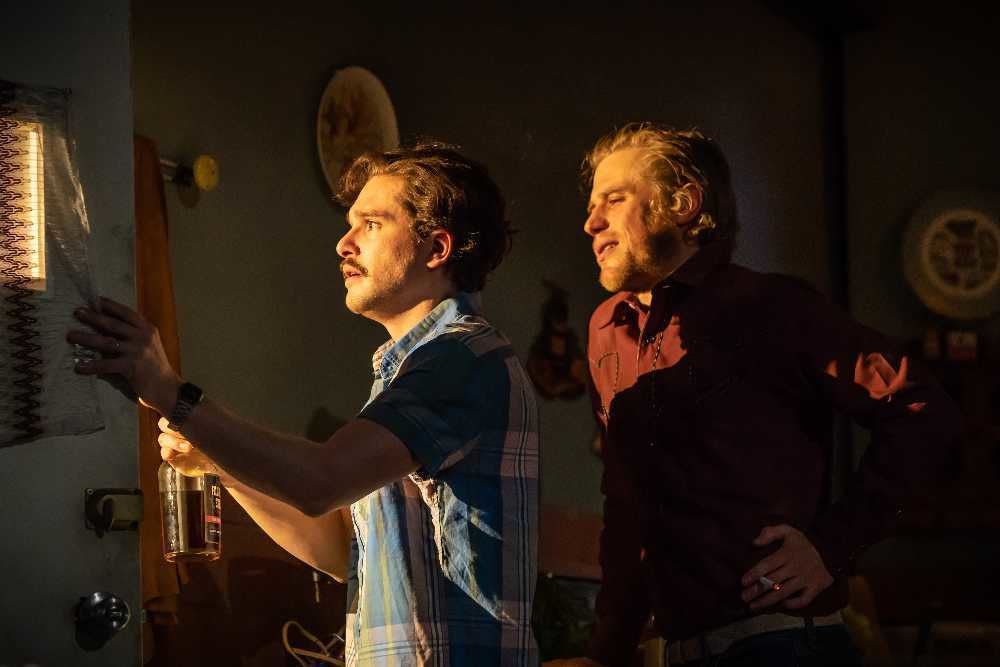 Matthew Dunster's gritty but likeable revival of Sam Shepard's intense comedy about the interaction of brothers with personalities that are polar opposites remarkably represents the work's West End debut.
The commercial side of the production should have been taken care of at the time of casting, with brothers Austin and Lee respectively played by Kit (Game of Thrones) Harington) and Johnny (Lovesick / Jerusalem) Flynn.
The pair acquit themselves more than capably in contrasting roles that ultimately could be viewed as opposite sides of the same coin. Indeed, some viewers may conclude that the duo are effectively different takes on the extremes of a single personality.
As the evening opens, responsible Austin is house sitting for his Mom somewhere close to the desert on the outskirts of LA, while writing a new film script for Donald Sage Mackay's producer Saul.
Despite apparent success in the medium, Austin's future happiness and prosperity appears to be entirely dependent on this latest creation making it to production.
Looming in the shadows of designer John Bausor's comfortable cabin, both literally and metaphorically, is his brother Lee, a role requiring Johnny Flynn to exude threat quite terrifyingly and utterly convincingly.
Lee, who spent the past three months living rough in the Mojave Desert, might politely be described as a child of nature, although calling him a psychotic petty thief would be a little closer to the truth.
In a dramatic twist, having thrown himself complete with stolen TV onto Saul and then got the golfing producer into the kind of grip favoured by hungry Alsatians, Lee somehow persuades his victim that a particularly mundane story, which seems a metaphor for the experiences of the brothers themselves, is worthy of a gigantic advance and prospective production.
By this stage, the brothers are close to swapping lives and personalities, Austin descending into the kind of desperation that generates a Groucho Marx-like stoop, while Lee takes over the typewriter before using blackmail to insist that the pair unite.
In a play that becomes increasingly absurd as the two-hour running time moves towards its termination, the brothers become manic, regressing into personalities from the maturity of teen years, helped by a raft of fully functioning toasters.
The appearance of Madeleine Potter as their mother returning from her Alaskan holiday threatens to inject a little calmness and sanity although, given that this is a Sam Shepard play, viewers will probably be well enough briefed to wonder whether that is actually going to be the case.
True West is an unusual piece that manages to make some serious statements about The Great American Dream and those that attempt to follow it at the same time as looking deeply into the souls of some deeply troubled characters.
While it will not be everybody's cup of tea, this impeccably directed and acted production is likely to please fans of the leading performers at the same time as giving fans of dirty realism that threatens to dip over into surreality an enjoyable evening.
Reviewer: Philip Fisher