Tumulus
Christopher Adams
Soho Theatre
–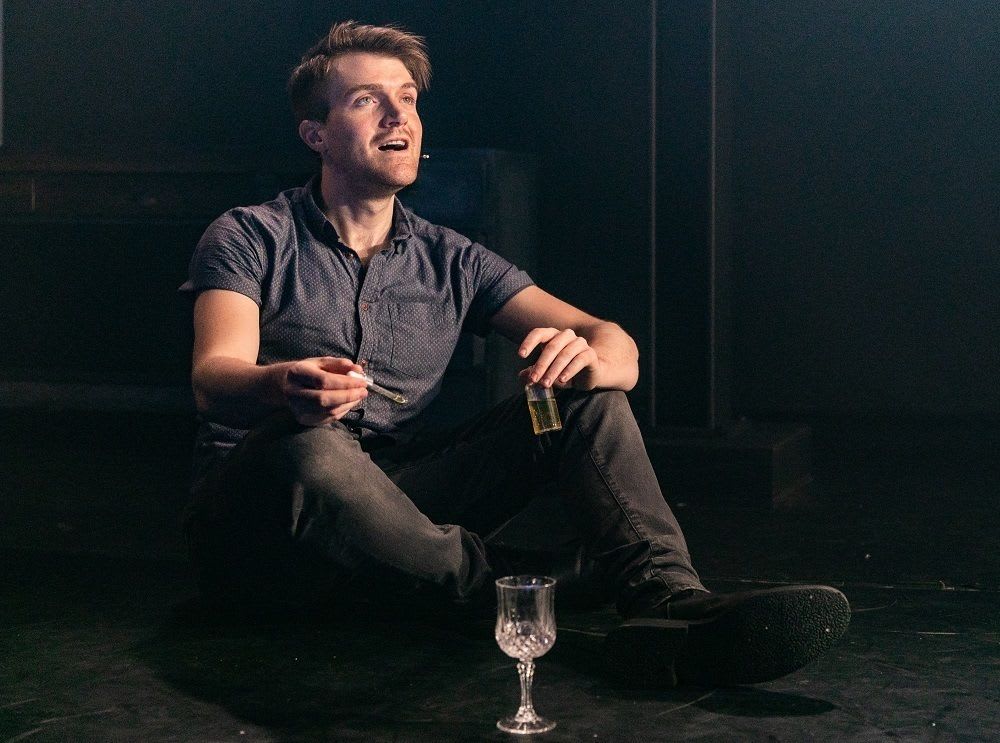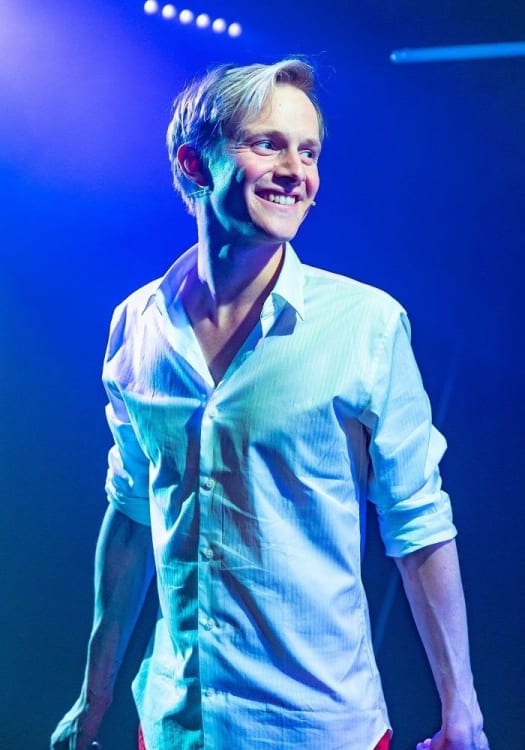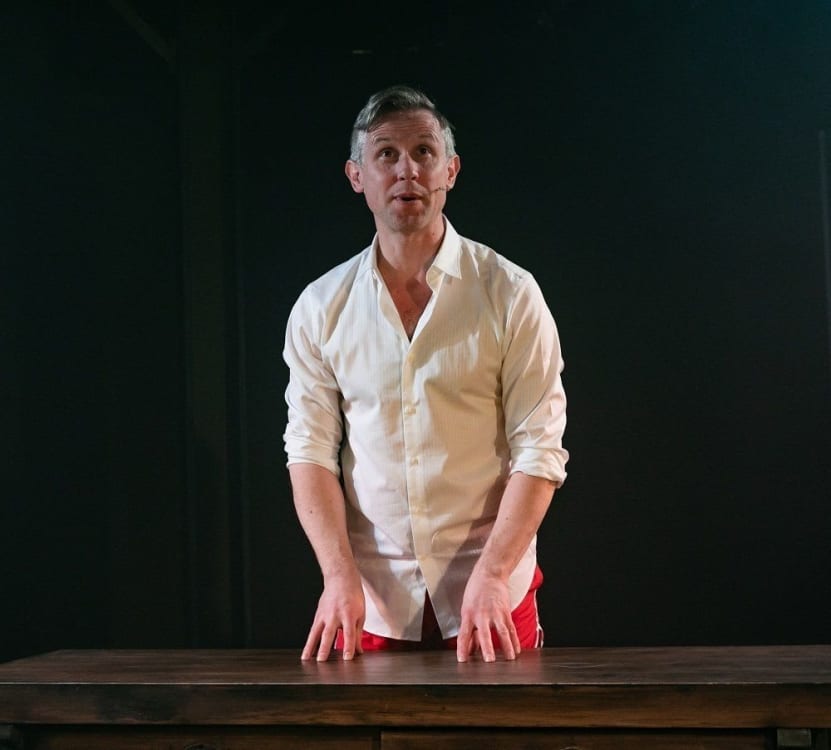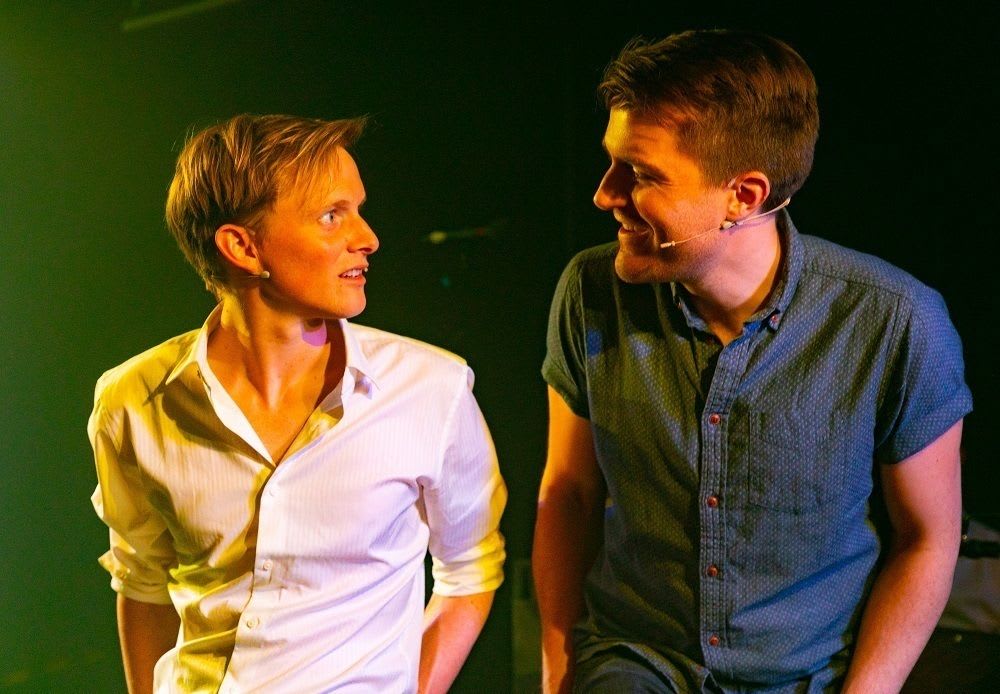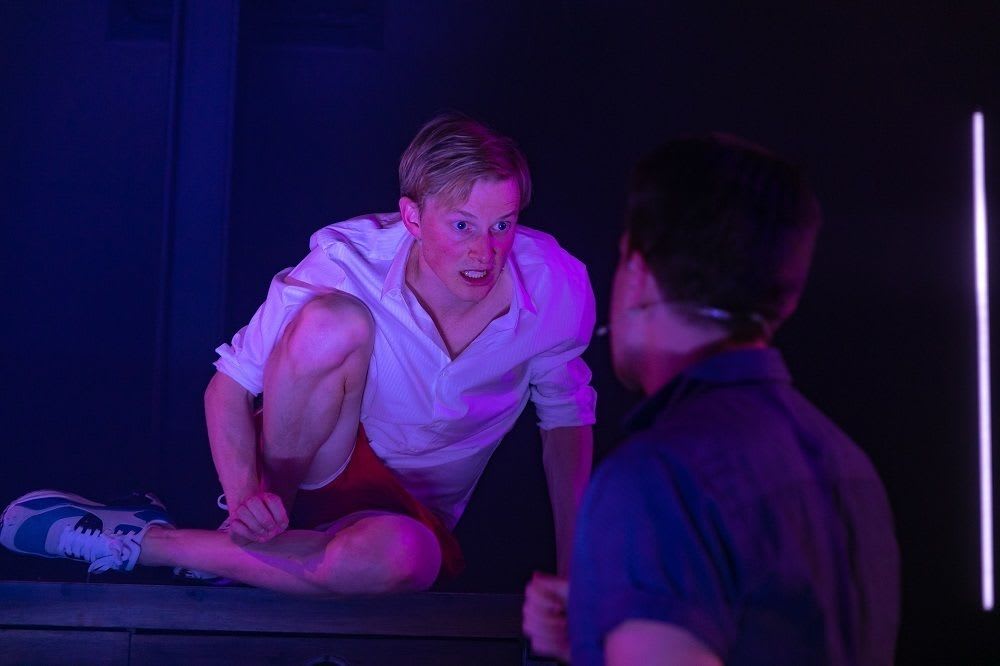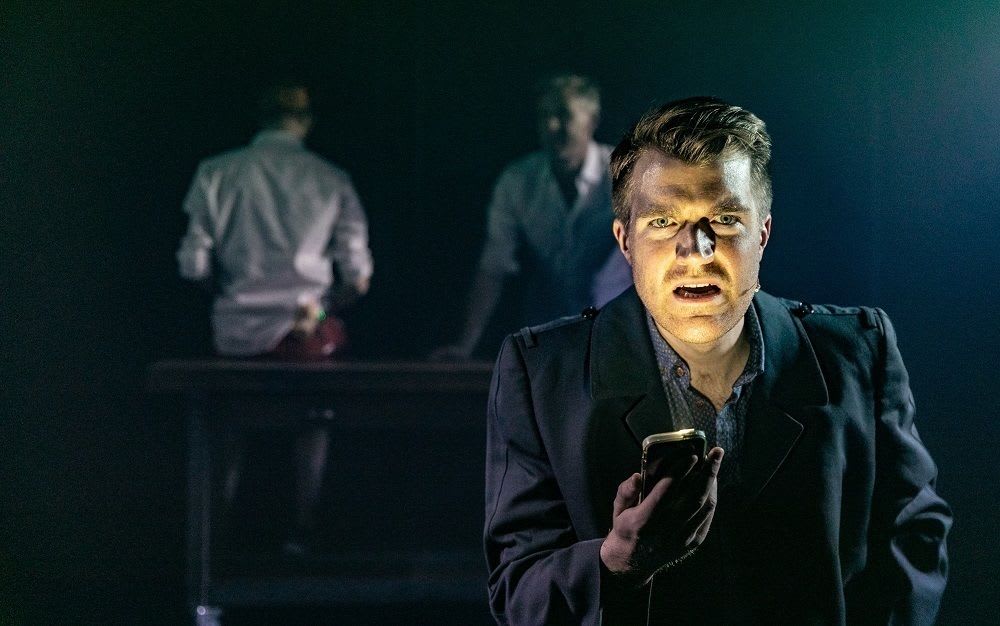 Christopher Adams' thriller, Tumulus, won an Origins Award for Outstanding New Work at last year's VAULT Festival and you can see why as it is often clever, and both dark and witty.
It now plays Soho Theatre's Upstairs and the production has a lot to commend it, not least Ciarán Owens's leading performance.
He reprises the role of Anthony whose recurrent one-night stand, George, is found dead at the tumulus—a mound thought to be a burial place—on north London's Hampstead Heath.
Barely unsettled by the news, Anthony goes along with the reported cause of death being an overdose of GBL, a social and sexual dis-inhibitor associated with gay chemsex culture, until a vision of George claims foul play.
After a second of his partners is found dead, Anthony is propelled into a double murder investigation, in the course of which he finds himself reconsidering his approach to relationships and looking at his partners' lives in a new light.
As Owens holds centre stage, Ian Hallard and Harry Lister Smith drop in and out of the action playing a multitude of other parts, including notably for Lister Smith murder victims George and Jack, and Anthony's moody ex, Jonathan.
Director Matt Steinberg and movement director Natasha Harrison have the trio move smartly and fluidly around the space with Nick Manning's sound design providing live foley sound effects and electronically distorted voices, both delivered by Hallard and Lister Smith.
Some of the sound effects are playful and diverting rather than effective and it is most often down to Christopher Nairne's lighting design to add a sense of eeriness to the proceedings.
Tumulus, which is inspired by a true story, has some serious notes touching on police disinterest, family estrangement, attraction to younger men and what it means to be in control when taking GBL, but these are not explored.
Adams's text is rife with nods to noir detectives, London references and tongue-in-cheek fun poked at the pretensions of an educated gay elite and their foody dinner parties.
This is a work more light than dark since Adams has an ear for comic interventions and the tension is broken by witty distractions, making for an un-suspenseful but very entertaining whodunnit.
There are post-show discussions on 20 and 27 April. Suitable for 16+.
Reviewer: Sandra Giorgetti