Twelfth Night
William Shakespeare
Lyceum Theatre Company and Bristol Old Vic
Lyceum Theatre, Edinburgh
–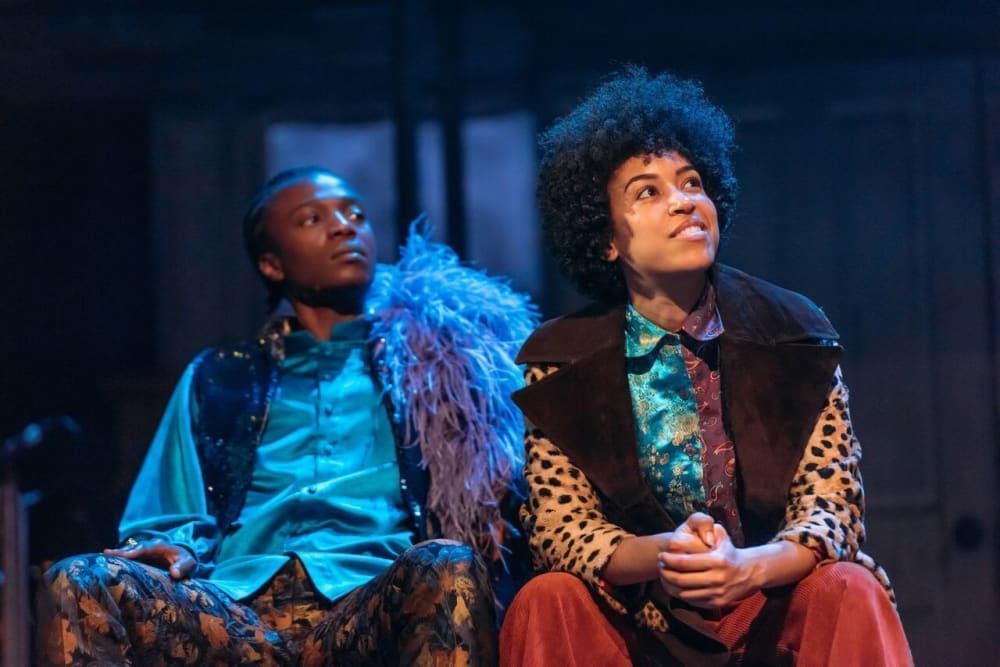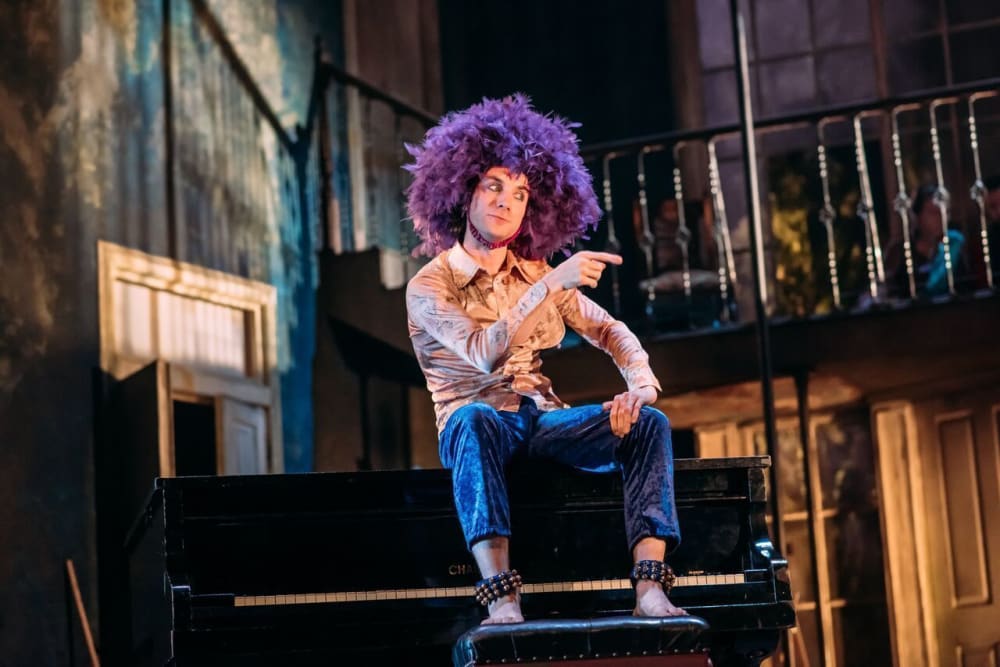 Twelfth Night was traditionally a feast and this not-so-traditional production is certainly a feast of characters and a feast for the eyes.
Director Wils Wilson and designer Ana Inés Jabares-Pita have set their production in a heady, hedonistic party in a decaying mansion somewhere in the mid '70s to early '80s.
The costumes dazzle against the deteriorating interiors, gradually disintegrating back to nature, but not quite as vibrantly as the actors.
Viola (Jade Ogugua) arrives at the court of Orsino (Collette Dalal Tchantcho) after being shipwrecked and parted from her twin brother Sebastian (Joanne Thomson).
Ogugua, who was one half of the National Theatre of Scotland's highly successful production How To Act, again excels in a transformative lead role, here changing from girl to boy and back again.
This production pushes the gender switching further with Orsino (Colette Dalal Tchantcho) and Tobi (Dawn Sievewright) played by female actors, although Tobi's gender has been changed (hence the "i") but not Orsino's.
If this sounds confusing then remember Shakespeare wrote for an all-male cast. This production entertainingly mixes things up and that is what the play is about.
Tchantcho is totally believable while Sievewright brings lashings of revelry to the table as she did in Our Ladies of Perpetual Succour with help from the other clowns Maria (Joanna Holden) and Andrew Aguecheek (Guy Hughes).
Music takes centre stage appropriately for the play's oft quoted opening line, with ever-present composer Meilyr Jones in six-inch heels looking like he's stepped straight out of Top of the Pops 1974.
Feste (Dylan Reade) has his usual solos, as well as plenty of fooling—not for Reade the depressing Feste option—but there is also singing from Lady Tobi and Malvolio (Christopher Green).
The play has a cabaret feel at times, especially with Malvolio's transformation into fetish gear and serenading Olivia.
Also great little turns from Ally Macrae as the laid-back celebrant and Brian James O'Sullivan, who both contributed musically too.
The energy and pace is sharp and fizzing throughout; my partner, who came with me has never seen Shakespeare on stage before, but had no problem getting into the plot.
The production didn't have to work too hard as Twelfth Night is full of great moments, like the Box Tree scene, which got many laughs without needing to alter the original material.
A wonderful mix of music, comedy, costumes and cabaret.
Reviewer: Seth Ewin