Our Ladies of Perpetual Succour
Based on the Novel by Alan Warner, adapted for the stage by Lee Hall
National Theatre of Scotland
Duke of York's Theatre
–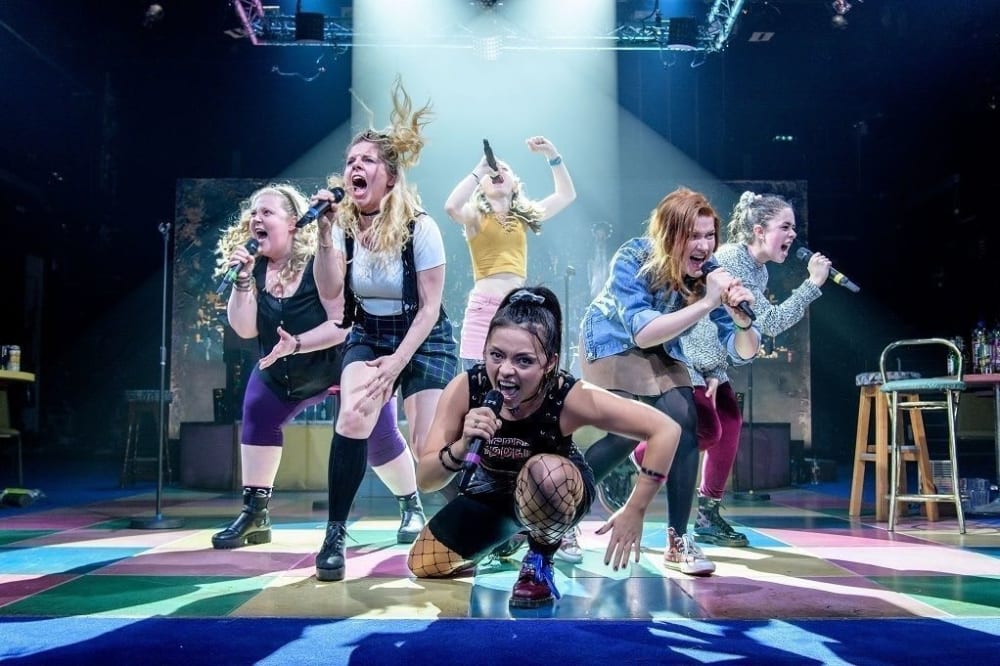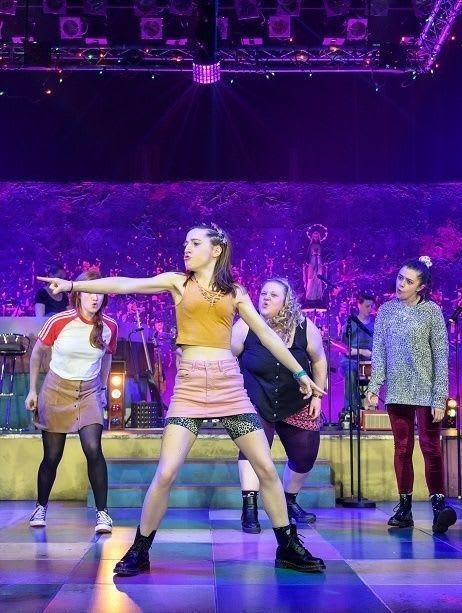 It has taken a long time but one of the National Theatre of Scotland's finest achievements to date has finally made it to the West End.
Our Ladies of Perpetual Succour is an exhilarating rollercoaster ride of a show that follows the wild antics of half a dozen convent girls who hail from sleepy Oban or, to its natives, "The Port".
Filling their largest stage yet with ease, the girls (accompanied by a powerful three-strong, female backing band) open the evening demurely singing Mendelssohn's "Lift Thine Eyes".
It quickly becomes clear that they have the vocal range and talent to fulfil the ambitions of their teacher "Sister Condom" by winning a school choir competition in Edinburgh.
The minor impediment to this goal is their mid-teen impetuosity, leading to an impassioned collective war cry of "Let's Go Mental".
The sweet young things transform themselves into the kind of foul-mouthed, sex-obsessed party animals that Millicent Fritton might have been obliged to expel from St Trinian's, on the basis that their antics are far more extreme even than those of her own little darlings.
For the remainder of the 1¾ hours, the audience is treated to what effectively falls somewhere between a rock concert, a rave and a comedy with deep underlying pathos.
It helps that the play has been built by Lee (Billy Elliot) Hall on Alan Warner's popular novel The Sopranos. As a result, it features rich depth of characterisation as well as carefully crafted comic situations and some classic one-liners.
The Royal Court's Vicky Featherstone, returning to her old NTS stamping ground, has been blessed with a perfect cast that has followed the production around Scotland, to London's National Theatre and further afield with only one change from the team that worked together on the Edinburgh Fringe in August 2015.
The result is that they work together like a well-oiled machine, singing gorgeously, showing impeccable comic timing and moving in and out of subsidiary roles with alacrity. Indeed, the Ladies seem just as happy to become sleazy older men as sing, dance (to Imogen Knight's athletic choreography) and make the most of their own primary characters.
Led by Dawn Sievewright's forceful Fionnula, they cleverly adopt contrasting parts like a meticulously drilled six-a-side football team. Karen Fishwick is snooty Kay, a girl with a secret. Francis Mayli McCann in the role of Kylah seems angelic until she lets her hair down, while Manda played by Kirsty McLaren obsessively worships her older sister and Caroline Deyga portrays Chell, for whom the term larger-than-life could have been invented.
That leaves the one newcomer to the crew: Isis Hainsworth playing Orla, a bag of bones due to terminal cancer but kindness personified and wise beyond her tender years.
It would be too much of a spoiler to repeat all of the activities that the girls get up to during their Edinburgh daytrip but suffice to say there are literally fireworks, sex (no drugs) and rock 'n' roll in abundance in a multiple coming-of-age drama that draws real tears by its climax to accompany those of laughter throughout.
Putting all of these ingredients together with a classic soundtrack that majors on ELO but mixes in a little JudieTzuke, not to mention the likes of Bach, Handel and Vaughan Williams, building to Jimmy Cliff's moving "Many Rivers to Cross" and you have an unforgettable evening.
While the West End is obsessed by big names, the positive reviews and life-affirming enthusiasm of all involved in this classic production deserve to sell-out the Duke of York's for the duration of the run.
Reviewer: Philip Fisher